Clemson Football has established itself as a powerhouse in college football, consistently ranking among the top teams in the country. Led by head coach Dabo Swinney, the team has won multiple national championships and produced numerous NFL stars.
Their success is a result of a strong coaching staff, talented players, and a culture of excellence. Clemson Football's dedication to recruiting top prospects and developing their athletes has made them a perennial contender in the college football landscape. The team's passionate fan base, known as the "Clemson Family," adds to the electric atmosphere at home games in Death Valley.
With a commitment to success both on and off the field, Clemson Football continues to be a force to be reckoned with in the NCAA.
The Rich History Of Clemson Football
Explore the fascinating history of Clemson Football, a storied program known for its rich tradition and championship success. From legendary players to iconic victories, Clemson Football has left an indelible mark on the college football landscape.
Clemson Football has a rich and storied history, filled with remarkable achievements and iconic figures who have left an indelible mark on the program. From its early beginnings to becoming a football powerhouse, Clemson has experienced a journey that is worth exploring.
Let's delve into the captivating history of Clemson Football.
Early Beginnings And Humble Origins
Clemson Football's roots can be traced back to its establishment in 1896, making it one of the oldest football programs in the country.
Walter Riggs, a Clemson professor, not only played a crucial role in introducing football to the college but also became the first head coach of the team.
In the early years, the team faced financial constraints and struggled with limited resources, playing on a field informally known as "The Tin Can."
Despite the obstacles, the Clemson Tigers began making their mark on the football landscape, setting the stage for their remarkable rise.
The Rise Of Clemson As A Football Powerhouse
Over the years, Clemson Football has grown leaps and bounds, transforming into a football powerhouse.
The program's breakthrough came in the 1980s when Coach Danny Ford guided the team to its first-ever national championship in 1981.
Since then, Clemson has consistently competed at the highest level, garnering numerous conference championships and bowl game appearances.
The program's success has been fueled by a commitment to excellence, recruiting top-tier talent, and fostering a winning culture that pervades every aspect of Clemson Football.
The Legendary Coaches And Players That Shaped The Program
Clemson Football's success can be attributed to the exceptional coaches and players who have graced the program throughout its history.
Legendary coaches such as Danny Ford, Frank Howard, and Dabo Swinney have left an indelible mark with their leadership and vision.
Players like Deshaun Watson, Terry Kinard, and C.J. Spiller have become household names, delivering standout performances both on and off the field.
These remarkable individuals have not only shaped the program's success but have also become vital ambassadors, embodying the legacy of Clemson Football.
Clemson Football's rich history is an amalgamation of determination, passion, and excellence. From its humble beginnings to becoming a football powerhouse, the program's journey is a testament to the relentless pursuit of greatness. As Clemson continues to build upon its illustrious legacy, the team sets its sights on future triumphs, ensuring that the roar of the Tigers echoes through the annals of college football history.
Building A Winning Culture
Clemson Football exemplifies a winning culture through their dedication, teamwork, and consistent success. The program's commitment to excellence has made them a force to be reckoned with in college football.
Clemson Football has become synonymous with success in the world of college football. Year after year, the team consistently performs at a high level, consistently competing for championships and producing top-tier talent. But what makes Clemson Football truly remarkable is not just their on-field achievements, but the winning culture that has been established within the program.
This winning culture is built upon several key pillars that contribute to the team's sustained success. In this blog post, we will explore these pillars and delve into how they have contributed to Clemson's winning culture.
Establishing A Strong Leadership Foundation
At the heart of Clemson's winning culture is a strong leadership foundation. Coach Dabo Swinney has been instrumental in creating an environment where leaders are nurtured and developed. Here are some key aspects of the leadership foundation at Clemson:
Leadership development program: Clemson's coaching staff invests heavily in developing the leadership skills of their players. Through workshops, seminars, and one-on-one mentorship, players are taught how to lead both on and off the field.
Lead by example: The coaching staff sets the tone for leadership by embodying the qualities they expect from their players. They lead with integrity, passion, and a relentless work ethic.
Shared responsibility: Leadership extends beyond the coaching staff at Clemson. Players are encouraged to take ownership of their roles and hold each other accountable. This shared responsibility creates a culture of empowerment and fosters a sense of ownership among the players.
Fostering A Competitive And Supportive Environment
Another crucial aspect of Clemson's winning culture is the fostering of a competitive and supportive environment. The coaching staff emphasizes healthy competition while also promoting a supportive atmosphere. Here's how they achieve this balance:
Healthy competition: Clemson practices are known for their intensity and competitiveness. Players are constantly pushed to improve and are encouraged to challenge each other. This healthy competition raises the overall performance of the team.
Supportive teammates: While competition is encouraged, players at Clemson also support and uplift each other. Teammates celebrate each other's successes and provide support during challenging times. This sense of camaraderie creates a positive team dynamic and strengthens the overall cohesion.
The Role Of Tradition And Rituals In Creating Team Cohesion
Tradition and rituals play a vital role in creating team cohesion at Clemson. These time-honored practices instill a sense of pride, foster a strong bond among players, and uphold the values of the program. Here are some notable traditions and rituals at Clemson:
Howard's Rock: Clemson players touch Howard's Rock before running down the hill into the stadium. This tradition symbolizes unity and serves as a powerful motivator.
Tiger Walk: Before each home game, players walk through a sea of fans who cheer them on. This tradition reinforces the deep connection between the team and its passionate fanbase.
Victory Hill: After a home win, players celebrate with the fans on Victory Hill. This ritual allows players and fans to come together and share the joy of victory.
Building a winning culture goes beyond simply winning games. It requires a strong leadership foundation, a competitive yet supportive environment, and the preservation of traditions and rituals. Clemson Football has mastered the art of cultivating such a culture, ensuring their continued success for years to come.
The Importance Of Passion And Precision
Passion and precision are essential in Clemson Football, driving their success on the field. This dedication fuels their determination to excel and their meticulous attention to detail in every play. The combination of passion and precision sets Clemson Football apart as a powerhouse team.
Embracing The Clemson Philosophy Of Passionate Play
At Clemson University, football is more than just a game. It is a way of life, a philosophy that emphasizes the combination of passion and precision. The Tigers have built a legacy on the foundation of these two elements, and it is the driving force behind their success on the field.
The players at Clemson understand the importance of playing with passion. They bring an unmatched level of energy and enthusiasm to every game, fueling their drive to victory.
Passionate play not only inspires the players themselves, but it also ignites the fans and creates an electric atmosphere in Death Valley, the home stadium of the Tigers. The energy from the crowd further motivates the players to perform at their best.
Embracing the Clemson philosophy of passionate play means leaving everything on the field. It means playing with heart, determination, and a fierce desire to win.
Developing A Precision-Driven Game Plan
Passion alone is not enough to succeed in football. The Clemson Tigers understand this and have mastered the art of developing precision-driven game plans that capitalize on their strengths and exploit their opponents' weaknesses.
The coaching staff at Clemson meticulously analyzes every aspect of their opponent's game, from their offensive and defensive strategies to their tendencies and patterns. This attention to detail allows the team to develop a game plan that maximizes their chances of success.
Precision-driven game plans also involve the execution of plays with accuracy and efficiency. The Tigers focus on perfecting their skills, from passing and catching to tackling and blocking, ensuring that each play is carried out flawlessly.
By developing a precision-driven game plan, the Clemson Tigers are able to outmaneuver their opponents and gain a competitive advantage.
Balancing Emotion And Discipline On The Field
Passion and precision are not opposing forces on the Clemson football field; rather, they work in harmony. The Tigers have mastered the art of balancing emotion and discipline, understanding that both are crucial for success.
Emotion brings an energy and intensity to the game, pushing players to give their all on every play. However, unchecked emotion can lead to errors and mistakes. The Clemson players have learned to channel their emotions in a productive way, using them as fuel to drive their performance.
Discipline, on the other hand, ensures that the players stay focused and execute their assignments with precision. It involves following the game plan, making smart decisions, and maintaining composure even in high-pressure situations.
By striking a balance between emotion and discipline, the Clemson Tigers are able to play with passion while also making strategic and calculated moves.
The Clemson football team understands the importance of passion and precision in their quest for success. By embracing their philosophy of passionate play, developing precision-driven game plans, and balancing emotion and discipline on the field, the Tigers continue to dominate the college football landscape.
Their achievements stand as a testament to the power of combining passion and precision in pursuing excellence.
Recruiting The Best Talent
Clemson Football achieves excellence by recruiting the best talent, securing top athletes who bring their skills and dedication to the team. Through a meticulous selection process, Clemson ensures that only the most exceptional players join their ranks, leading to their remarkable success in college football.
The Meticulous Recruiting Process At Clemson
At Clemson University, recruiting the best talent for their football team is a well-structured and meticulous process. The coaching staff and recruiters leave no stone unturned in their pursuit of top-notch players who will contribute to the team's success.
Identifying Key Attributes In Potential Players:
To ensure they find the best fit for their program, Clemson focuses on identifying key attributes in potential players. Here are the qualities they look for:
Skillset: Clemson seeks players who possess exceptional athletic abilities and demonstrate mastery of the fundamental skills required for their respective positions.
Work ethic: The coaching staff values players who are willing to put in the hard work and consistently push themselves to improve on and off the field.
Character: Clemson places great importance on character when evaluating potential recruits. They look for players who display integrity, sportsmanship, and a strong sense of teamwork.
Academic prowess: The university prioritizes student-athletes who excel academically, seeking individuals who will thrive both in the classroom and on the field.
Cultivating Relationships And Building A Strong Recruiting Network:
Clemson recognizes the significance of building strong relationships with high school coaches, families, and potential recruits. This aspect of their recruiting strategy is crucial for establishing trust and rapport with both the players and their support networks. Here's how Clemson cultivates relationships and builds a strong recruiting network:
Regular communication: The coaching staff maintains regular contact with potential recruits and their families, showing genuine interest and providing support throughout the recruiting process.
Campus visits: Clemson invites prospects to campus for official visits, allowing them to experience the university firsthand, interact with coaching staff and current players, and get a feel for the team's culture.
Alumni involvement: The Clemson football program takes advantage of its vast alumni network, involving former players in the recruiting process. These alumni serve as valuable resources for recruits, providing insights and advice based on their experiences.
Recruiting events: Clemson participates in various recruiting events, such as showcases and tournaments, where they have the opportunity to evaluate potential recruits in person and establish connections with their coaches.
Social media presence: Clemson utilizes social media platforms to engage with recruits, share updates on team activities, and showcase the program's success, creating a positive and appealing image for potential players.
Recruiting the best talent for the Clemson football program involves a comprehensive and meticulous process. By identifying key attributes in potential players and cultivating relationships with recruits and their support networks, Clemson has built a strong recruiting network that consistently brings in top-tier talent.
Strength And Conditioning For Success
Clemson Football relies on strength and conditioning for success, ensuring their team performs at peak levels. With a tailored training program, their players are equipped to dominate the field and achieve their goals.
The Commitment To Physical Fitness And Strength Training
Clemson Football is renowned for its unwavering commitment to physical fitness and strength training, which plays a crucial role in the team's success.
The coaching staff emphasizes the importance of maintaining peak physical condition, enabling the players to perform at their best on the field.
Here's why Clemson's dedication to strength training sets the team apart:
Comprehensive training programs: Clemson designs personalized strength training programs for each player, tailored to their position and individual needs. These programs focus on building muscle strength, endurance, and explosive power.
State-of-the-art facilities: The team trains in top-of-the-line strength and conditioning facilities equipped with cutting-edge equipment. This allows the players to push their limits and maximize their physical potential.
Expert guidance: Certified strength and conditioning coaches work closely with the players, monitoring their progress and guiding them through various exercises. This professional guidance helps prevent injuries and ensures proper technique for optimal results.
Accountability and discipline: Clemson encourages a culture of discipline and accountability when it comes to physical fitness. This instills in the players a sense of responsibility and motivates them to consistently push themselves to their limits.
Innovative Training Methods Employed By Clemson
Clemson Football does not merely stick to traditional training methods; instead, they constantly strive to innovate and stay ahead of the game. Here are some of the innovative training techniques employed by Clemson:
Virtual Reality (VR) training: Clemson incorporates VR technology into its training programs, allowing players to simulate game scenarios and improve their decision-making abilities. This immersive training experience enhances player performance and field awareness.
GPS tracking: Clemson employs GPS tracking devices to monitor players' movements during training sessions and games. This data helps coaches analyze players' performance metrics, such as speed, distance covered, and acceleration, enabling targeted improvements.
Neurocognitive training: Clemson recognizes the importance of cognitive skills in football and utilizes neurocognitive training programs. These exercises challenge players' decision-making, reaction time, and overall cognitive abilities, enhancing their on-field performance.
Recovery techniques: Clemson places equal emphasis on recovery to maintain player fitness and prevent injuries. They employ innovative recovery techniques such as cryotherapy, compression therapy, and cold-water therapy to aid post-training and post-game recovery.
The Impact Of Sports Science On Player Performance
Sports science plays a pivotal role in enhancing player performance and taking Clemson Football to new heights. Some key areas where sports science has had a significant impact include:
Performance analysis: Sports science enables Clemson to conduct in-depth analysis of both individual players and team performance. This analysis includes statistical data, video footage, and physiological measurements, providing valuable insights to coaches and players for improvement.
Injury prevention and rehabilitation: Through the use of sports science, Clemson can identify injury risks and implement preventive measures. Additionally, innovative rehabilitation techniques and technologies are utilized for faster and more effective recovery from injuries.
Nutritional optimization: Sports science helps determine the specific nutritional requirements of each player based on their position, training load, and individual needs. Proper nutrition enhances player performance, increases stamina, and aids in muscle recovery.
Mental conditioning: Clemson recognizes the importance of mental preparedness in achieving success. Sports science techniques, such as cognitive behavioral training and visualization exercises, are employed to develop a strong mental game and enhance focus, confidence, and resilience.
By prioritizing physical fitness and strength training, implementing innovative training methods, and leveraging the benefits of sports science, Clemson Football sets a remarkable standard of excellence. These factors contribute to the team's success and the continuous improvement of player performance on and off the field.
Game Day Preparation And Strategy
Clemson Football's game day preparation and strategy consist of meticulous planning and strategic thinking to ensure success on the field. From analyzing opponents to developing playbooks, the team works diligently to maximize their performance and dominate the game.
When it comes to game day preparation and strategy in Clemson Football, the team leaves no stone unturned. Analyzing opponents and developing game plans, leveraging film study and scouting reports, as well as making strategic adjustments and in-game decision making, are all crucial components to ensure success on the field.
Analyzing Opponents And Developing Game Plans:
Evaluating the strengths and weaknesses of upcoming opponents is a fundamental part of Clemson's game day preparation.
Coaches meticulously dissect film to identify patterns, tendencies, and personnel strategies used by their opponents.
By studying previous games, they can identify key players, offensive or defensive formations, and potential areas for exploitation.
The Role Of Film Study And Scouting Reports:
Film study allows coaches and players to review previous games, analyze individual and team performance, and develop a comprehensive understanding of their opponents.
Coaches utilize scouting reports to gather detailed information on players' skills, tendencies, and strategies. This information helps create effective game plans and strategies.
Strategic Adjustments And In-Game Decision Making:
In-game adjustments are crucial to adapt to changing circumstances and the opponent's gameplay.
Coaches and players closely monitor the game's progress and evaluate the effectiveness of their initial game plan.
This assessment allows them to make key strategic adjustments, such as altering offensive or defensive formations, calling specific plays, or changing personnel to exploit weaknesses in the opponent's defense.
Clemson Football's game day preparation and strategy involves a multi-faceted approach. The thorough analysis of opponents, the utilization of film study and scouting reports, along with strategic adjustments during the game, all contribute to their consistent success on the field.
By paying meticulous attention to detail and being adaptable, Clemson maximizes their opportunities for victory.
The Drive For Excellence: Clemson'S Five Pillars
Clemson Football's commitment to excellence is built on its Five Pillars, driving the team to new heights. With a dedication to integrity, accountability, teamwork, gratitude, and humility, Clemson's football program sets a standard for success both on and off the field.
Clemson Football:
Clemson University's football program is more than just a team, it's a legacy built on a foundation of excellence. With a commitment to success on and off the field, Clemson Football has established five pillars that drive their pursuit of greatness.
From emphasizing academic success and character development to the impact of the Clemson community and fan base, these pillars are the core values that define the Tigers' program.
Pursuing Excellence On And Off The Field:
Consistently ranked among the top teams in the nation, Clemson Football is renowned for its pursuit of excellence both on and off the field.
The Tigers' coaching staff mentors players to not only reach their full potential as athletes but also as individuals committed to personal growth.
The program instills a work ethic in its players that extends beyond the gridiron, preparing them for success in their future endeavors.
Emphasizing Academic Success And Character Development:
At Clemson, academics are just as important as athletic achievements. The program places a strong emphasis on academic success, ensuring that student-athletes excel in the classroom.
Character development is also a vital component of the Tigers' program. Players are encouraged to be leaders both on and off the field, fostering qualities that will serve them well beyond their football careers.
The coaching staff mentors players to make ethical decisions and to always represent the Clemson name with integrity.
The Impact Of The Clemson Community And Fan Base:
Clemson's success on the football field is undoubtedly influenced by the unwavering support of their community and fan base.
Known for their passionate cheers and unwavering loyalty, Tigers' fans create an electrifying atmosphere that drives the team to perform at their best.
The Clemson community rallies around the football program, creating a sense of camaraderie and unity that fuels the players' determination.
Clemson Football's drive for excellence is fueled by their commitment to the five pillars that shape their program. By pursuing excellence on and off the field, emphasizing academic success and character development, and harnessing the power of the Clemson community and fan base, the Tigers continue to stand as one of the elite programs in college football.
Clemson'S National Championship Victories
Clemson Football's National Championship Victories have been a pinnacle of their success, solidifying their dominance on the field and showcasing their exceptional talent in college football. With multiple championships to their name, Clemson continues to impress and inspire fans across the nation.
Recounting The Journey To National Championship Glory:
Clemson University's football program has experienced remarkable success, securing multiple national championships over the years. Let's take a look at their thrilling journey to national championship glory:
1981 National Championship: Under Coach Danny Ford's leadership, the Clemson Tigers clinched their first national title. This historic victory marked a turning point for the team, establishing Clemson as a formidable force in college football.
2016 National Championship: The Tigers, coached by Dabo Swinney, captured their second national championship in dramatic fashion. In a showdown against the perennial powerhouse, the Alabama Crimson Tide, Clemson emerged triumphant, erasing a four-year title drought.
2018 National Championship: Continuing their pursuit of excellence, the Tigers secured their third national championship in 2018. Led by star quarterback Trevor Lawrence, Clemson dominated the University of Alabama, delivering a stunning blowout victory.
Highlighting Key Games And Memorable Moments:
Along the path to their national championship victories, Clemson football has showcased numerous unforgettable games and moments. Here are some highlights:
The 1982 Orange Bowl: In a high-stakes battle against Nebraska, the Tigers rallied in the final seconds to secure their first national championship. This thrilling victory showcased Clemson's resilience and determination.
The 2017 College Football Playoff Semifinal vs. Ohio State: Clemson's dominance was on full display as they dismantled Ohio State, securing a spot in the national championship game. Quarterback Deshaun Watson's exceptional performance captivated fans and propelled the Tigers to another shot at glory.
The 2019 College Football Playoff National Championship vs. Alabama: Clemson's remarkable 44-16 victory over the heavily favored Alabama Crimson Tide showcased their prowess and solidified their status as an elite program. This resounding win was filled with memorable plays, including Lawrence's precision passing and the defense's relentless pressure.
Celebrating The Players And Coaches Who Led The Way:
Clemson's national championship victories have been made possible by the collective efforts of talented players and exceptional coaches. Here are some of the individuals who played pivotal roles:
Coach Dabo Swinney: Swinney's passion for the game, unwavering belief in his team, and exceptional coaching strategies have propelled Clemson to new heights. His leadership has fostered a winning culture that continues to thrive.
Deshaun Watson: As one of the most accomplished quarterbacks in Clemson's history, Watson's exceptional skills and leadership were instrumental in their national championship victories. His poise under pressure and ability to make crucial plays elevated the entire team.
Trevor Lawrence: Since his arrival at Clemson, Lawrence has been a catalyst for success. His exceptional talent, composure, and ability to deliver in big moments have cemented his status as one of college football's premier quarterbacks.
The journey to national championship glory for Clemson football has been filled with unforgettable games, extraordinary players, and exceptional coaching. With a rich history and a relentless pursuit of excellence, Clemson's quest for national championships continues.
The Future Of Clemson Football
The future of Clemson Football looks promising with their talented roster and strong coaching staff. Their dedication and hard work will ensure continued success on the field.
Clemson Football has become a powerhouse in the world of college football, consistently delivering phenomenal performances year after year. As Clemson looks ahead to the future, there are several key aspects that will play a crucial role in sustaining their success in a highly competitive landscape.
From the next generation of talented players to the continued impact of passion and precision, let's explore what lies ahead for Clemson Football.
Sustaining Success In A Competitive Landscape:
Recruitment excellence: Clemson's ability to identify and recruit top-tier talent has been instrumental in their success. The coaching staff's eye for potential ensures a continuous influx of gifted athletes who can make an immediate impact on the field.
Adaptive coaching strategies: In the dynamic world of college football, teams must adapt their strategies to stay one step ahead of the competition. Clemson's coaching staff has proven their ability to evolve their game plans, keeping opponents guessing and maintaining a competitive edge.
Investing in player development: Developing players' skills and potential is an ongoing process, and Clemson understands the importance of investing in player development. By providing exceptional coaching and resources, they are able to optimize player performance and unlock their full potential.
The Next Generation Of Talent At Clemson:
Highly sought-after recruits: Clemson has cemented its reputation as a program that attracts top recruits from across the nation. These recruits bring with them immense talent, allowing Clemson to consistently field teams filled with high-caliber athletes.
Nurturing talent for long-term success: It's not just about finding talented players; it's about nurturing and developing them to reach their full potential. Clemson's coaching staff is dedicated to honing the skills of their players, helping them become not only better athletes but also well-rounded individuals.
Building a legacy: The next generation of players at Clemson understands the legacy they are inheriting. They strive to uphold the championship culture established by previous teams, fueling their desire for greatness and motivating them to leave their mark on Clemson Football.
Anticipating The Continued Impact Of Passion And Precision:
Unyielding passion: Clemson Football is more than just a game; it's a way of life. Players, coaches, and the Clemson community share an unwavering passion for the sport, which serves as the driving force behind their pursuit of excellence.
Relentless precision: Clemson's success stems from meticulous attention to detail and a commitment to precision in every aspect of the game. From practice routines to game plans, precision is the cornerstone of their approach, enabling them to execute with unmatched efficiency.
As we look to the future of Clemson Football, there is no doubt that sustaining success in a competitive landscape, harnessing the power of the next generation of talent, and embracing the impact of passion and precision will be pivotal in shaping the continued legacy of this exceptional program.
So, keep an eye on Clemson, as they continue to set the standard for excellence in college football.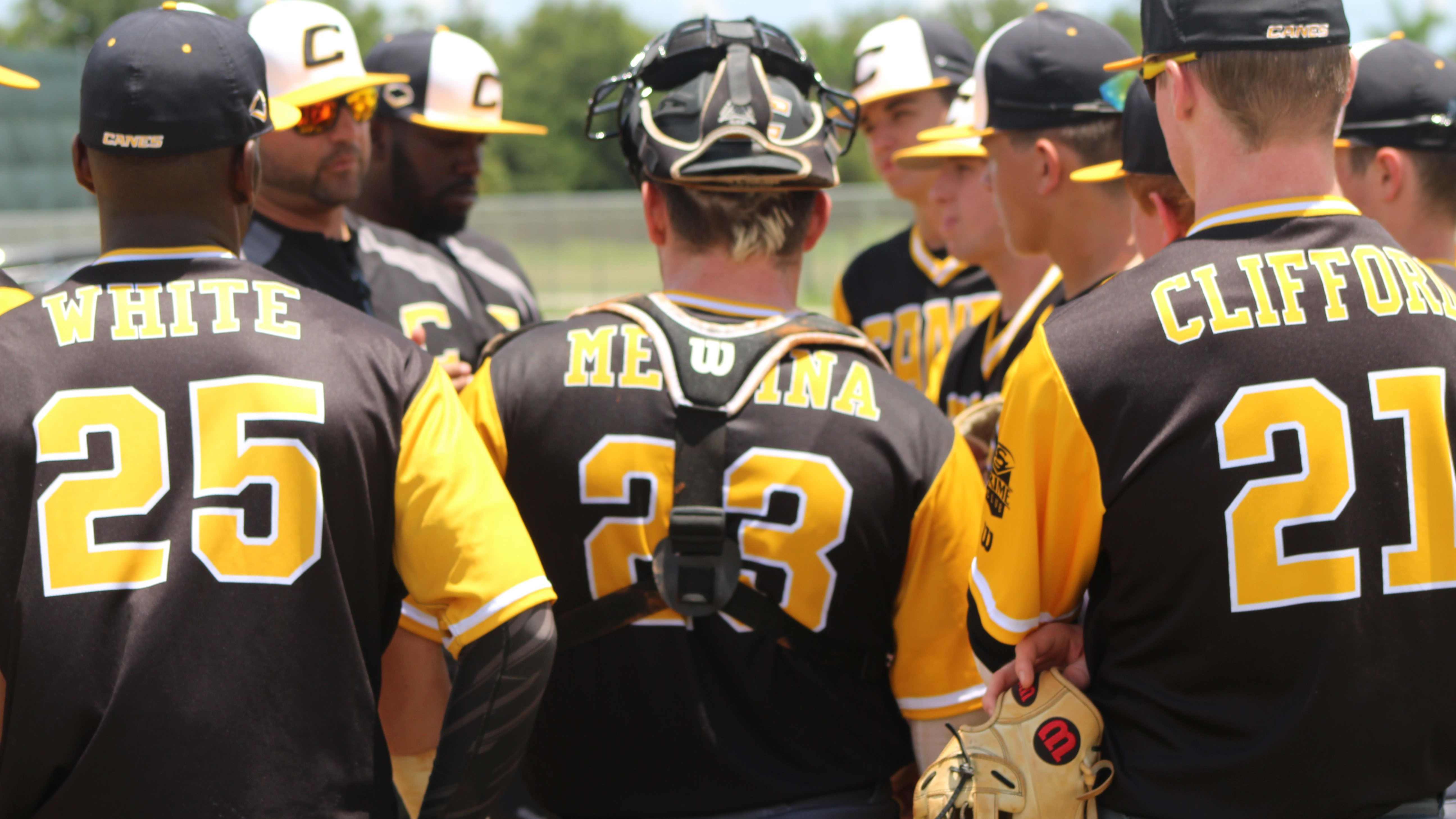 Credit: www.usabaseball.com
Frequently Asked Questions For Clemson Football
Will Dabo Leave Clemson?
There is no definitive answer on whether Dabo will leave Clemson.
Did Clemson Fire A Coach?
Yes, Clemson fired a coach.
What Does Iptay Stand For?
IPTAY stands for the "I Pay Ten a Year," a fundraising organization supporting Clemson University athletics.
Will Clemson Be In A Bowl This Year?
Yes, Clemson will be in a bowl game this year.
Conclusion
With a rich history filled with championship wins and a passionate fan base, Clemson football has solidified itself as a powerhouse in college football. The team's dedication, hard work, and skill have proven time and time again that they are a force to be reckoned with.
Through the leadership of their coaches and the talent of their players, Clemson has risen to the top of the college football rankings year after year. The thrill of game days, the roar of the crowds, and the everlasting memories made on and off the field are what make Clemson football truly special.
Whether you're a die-hard fan or simply appreciate the beauty of the game, Clemson football offers an unforgettable experience. With each season, the team continues to push boundaries and defy expectations, leaving their mark in the annals of college football history.
As the Tigers embark on their next season, their focus and determination remain unmatched, ensuring that Clemson football will remain a force to be reckoned with for years to come.