A construction loan is a type of loan that provides funding specifically for building or renovating a property. Construction loans are designed to cover the costs of construction, including the purchase of materials and the payment of contractors.
They are typically short-term loans, with repayment terms that coincide with the construction process. As a borrower, you will typically only pay interest on the amount you have drawn from the loan during the construction phase. Once construction is complete, the loan is usually converted into a permanent mortgage.
Construction loans can be a useful financing option for individuals or businesses looking to undertake construction projects, as they provide the necessary funds to complete the project.
Hassle-Free Financing Options For Your Dream Home
Hassle-free financing options for your dream home include specialized loan programs for construction projects. With construction loans, there's no need to worry about the financial burden of building your own home. These loans provide convenient access to funding tailored specifically to your construction needs.
From purchasing land to covering construction costs, these loans offer flexibility and convenience. Whether you're a first-time home builder or an experienced contractor, construction loans make financing your dream home a seamless process. With a range of loan options available, you can choose the one that best suits your needs and budget.
Say goodbye to the stress and uncertainty of financing your construction project and say hello to hassle-free and specialized loan programs. Build your dream home today with ease and confidence!
Unlocking The Potential Of Construction Loans
Construction loans are a powerful tool for aspiring homeowners, offering flexibility and numerous advantages. These financing options allow individuals to unlock their potential in building their dream homes. With construction loans, homeowners have the freedom to tailor their projects to meet their specific needs.
The funds can be used to cover the purchase of land, construction costs, and even unexpected expenses that may arise during the building process. Additionally, construction loans offer the advantage of lower interest rates and longer repayment terms compared to traditional mortgage loans.
This makes it a more feasible and affordable option for those looking to build their own homes. The ability to access financing during the construction phase helps homeowners manage their project effectively and eliminates the need for multiple loans. Construction loans truly empower individuals to bring their visions to life and create the home they have always dreamed of.
Preparing For The Loan Application Process
Preparing for a construction loan involves determining your budget and evaluating your financial situation. This includes gathering all the necessary documents and information needed for the loan application. Assessing your budget is crucial to determine how much you can afford to borrow and repay.
It is also important to evaluate your financial situation, such as your credit score and debt-to-income ratio, to gauge your eligibility for the loan. As part of the loan application process, you will need to provide proof of income, bank statements, tax returns, and other relevant financial documentation.
Having all these documents ready and organized will save you time and streamline the application process. It is essential to be thorough and accurate in your documentation to increase your chances of approval. By carefully preparing for the loan application process, you can set yourself up for success in obtaining a construction loan.
The Different Types Of Construction Loans
Construction loans are a crucial aspect of any building project. It is important to understand the different types available in order to make an informed decision. Each loan has its own set of qualifications and requirements, which must be considered.
By exploring the options thoroughly, you can choose the loan that best suits your project's needs. Whether it is a traditional construction loan or a renovation loan, understanding the specifics is vital. These loans provide the necessary financial support throughout the process, allowing you to complete your project successfully.
Taking the time to research and compare the different types of construction loans will ensure that you secure the right one for your project. With the right loan in place, you can confidently move forward with your construction plans.
Navigating The Construction Loan Application Process
Navigating the construction loan application process can be daunting, but with a step-by-step guide, it becomes manageable. First, gather all the necessary documents, such as proof of income and assets. Then, research different lenders and loan options to find the best fit for your needs.
Next, fill out the application thoroughly, providing accurate information and detailing your construction plans. Be prepared to provide additional documentation if requested. Communicate regularly with your lender to ensure a smooth process, and be proactive in addressing any concerns or questions they may have.
Finally, be patient, as the application review and approval process can take time. By following these tips, you can increase your chances of a smooth application experience and avoid common pitfalls that may arise.
The Construction Phase: Disbursement And Monitoring
During the construction phase, the disbursement of funds plays a vital role. It ensures that the project stays on track and within the set budget. The disbursement process involves carefully monitoring the progress of the construction and releasing funds accordingly.
This ensures that contractors and suppliers are paid promptly and the project continues smoothly. The disbursement process also helps in managing cash flow effectively, as funds are released in stages based on the completion of specific milestones. By understanding how disbursement of funds works, borrowers can maintain transparency and control over the construction process.
This is crucial for successful project completion and minimizing financial risks. So, it is essential for both borrowers and lenders to have a clear understanding of the disbursement process to ensure a smooth and efficient construction phase.
Working With Reputable Lenders And Professionals
Construction loans are an essential aspect of any building project. To ensure a successful loan process, it is crucial to collaborate with reputable lenders and professionals. When choosing a reliable lender, it is essential to find one who specializes in construction loans.
By working with experienced architects, builders, and contractors, you can ensure that your project is in capable hands. These professionals will not only guide you through the loan process but also provide valuable insights into the construction industry. With their expertise, you can navigate the complexities of construction loans and make informed decisions.
Trusting in reputable lenders and professionals will give you peace of mind as you embark on your construction journey.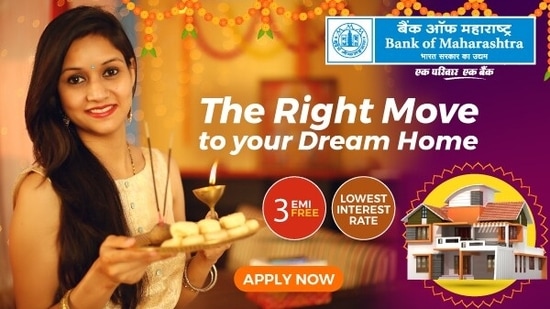 Credit: www.hindustantimes.com
Planning And Budgeting For Unforeseen Challenges
Construction loans require meticulous planning and budgeting to account for unforeseen challenges. Anticipating potential obstacles and including contingency plans in your budget is essential. Allocating funds for unexpected expenses and changes in construction costs ensures a smooth and successful project.
By diligently preparing for the unexpected, you can minimize disruption and keep the construction process on track. With a thoughtfully crafted budget that considers contingencies, you'll be prepared to handle any hurdles that may arise during the construction phase. This proactive approach enables you to navigate unexpected circumstances with grace and efficiency, ensuring the successful completion of your construction project without compromising your financial stability.
Effective Communication Throughout The Construction Process
Effective communication throughout the construction process is crucial for successful construction loans. Open and clear lines of communication with your lender and construction team help maintain transparency and ensure everyone is on the same page. Regularly updating all parties involved and promptly addressing any concerns or issues that arise fosters a collaborative and efficient project.
By fostering effective communication, you can mitigate potential misunderstandings, streamline decision-making processes, and ultimately facilitate a smooth and successful construction project.
Staying Organized And Diligent With Paperwork
Staying organized and diligent with paperwork is crucial in construction loans. Thorough documentation of financial transactions and construction progress is essential. Obtaining necessary permits and inspections on time is also important. It is necessary to stay organized and keep track of all paperwork throughout the construction process.
This includes documenting all financial transactions and ensuring that construction progress is properly recorded. It is also critical to obtain all necessary permits and inspections in a timely manner to avoid delays or additional costs. By staying organized and diligent with paperwork, you can ensure a smooth construction loan process and avoid any potential issues or complications.
Unlock Your Dream Home With Hassle-Free Construction Financing
Empower yourself by converting your dream home into reality with hassle-free construction financing options. With construction loans, homebuyers can unlock numerous benefits and advantages. These loans provide efficient financing options that cater to the specific needs of building a new home.
The flexibility of construction loans allows borrowers to access funds at each stage of the building process. This means you can seamlessly manage construction costs and make necessary payments without any delays. Construction loans offer convenient repayment terms, customized to suit the unique circumstances of each borrower.
Additionally, these loans provide a straightforward application process, making it easier for homebuyers to navigate the financial aspect of building their dream home. Say goodbye to the traditional home buying challenges and embrace the convenient and empowering nature of construction loans for a hassle-free home building experience.
Frequently Asked Questions On Construction Loans
What Is A Construction Loan?
A construction loan is a type of loan that provides funding for building a new home or completing a major renovation. It is typically short-term and allows the borrower to make interest-only payments during the construction phase, with the full loan amount due upon completion.
How Do Construction Loans Work?
Construction loans work by providing the borrower with funds in stages or "draws" as different phases of construction are completed. The borrower only pays interest on the funds drawn, making it more affordable during the construction process. Once the construction is complete, the loan will typically convert to a traditional mortgage.
Can Anyone Get A Construction Loan?
While anyone can apply for a construction loan, approval depends on various factors such as credit score, income, and the value of the project. Lenders typically have specific criteria and require detailed plans and estimates for construction. It's advisable to consult with a lender to determine if you qualify for a construction loan.
Conclusion
Construction loans provide an essential financial resource for individuals and businesses looking to embark on building projects. These loans offer flexibility and convenience, enabling borrowers to secure funding for not only the construction phase but also the necessary permits, materials, and labor.
By partnering with a reliable lender, borrowers can access competitive rates, suitable repayment terms, and personalized solutions tailored to their specific needs. Construction loans are a valuable option for both small-scale home renovations and large-scale commercial developments. By leveraging this financing tool, individuals and businesses can bring their construction visions to life while effectively managing their budgets.
The key to a successful construction loan experience lies in thorough research, careful planning, and collaborative communication with both lenders and builders. With the right guidance and strategy, construction loans can open doors to endless possibilities in the exciting world of construction and property development.