Diamond engagement rings are a symbol of eternal love and commitment, crafted with flawless brilliance and exquisite elegance. Known for their timeless beauty and sparkle, these rings are the perfect symbol of a couple's unbreakable bond.
1. Choosing The Perfect Diamond Engagement Ring
Choosing the perfect diamond engagement ring involves considering several factors. One important factor is understanding the 4Cs: cut, clarity, carat, and color. The cut refers to how well the diamond reflects light, while clarity measures the presence of any flaws or blemishes.
Carat signifies the weight of the diamond, and color relates to the absence of any yellowish or brownish tints. These 4Cs help determine the overall quality and value of the diamond. Another factor to consider is finding the right diamond shape that matches your partner's style.
Whether it's a classic round shape, a elegant princess cut, or a unique pear shape, choosing the right shape adds a personal touch to the ring. By carefully considering these factors, you can ensure that you select a diamond engagement ring that will delight your partner and symbolize your love and commitment.
2. Types Of Diamond Settings For Engagement Rings
The classic prong setting is a popular choice for diamond engagement rings. It showcases the diamond prominently, allowing maximum light to pass through and enhance its brilliance. This setting features metal claws that hold the diamond securely in place. There are variations of the prong setting that offer different aesthetics, such as the double prong setting which adds extra security, or the cathedral setting which elevates the diamond for a more elegant look.
Another option for engagement rings is the halo setting. This setting surrounds the center stone with a circle of smaller diamonds, creating a stunning halo effect that adds extra sparkle and glamour. For those seeking a modern and secure option, the bezel setting is a great choice.
This setting encircles the diamond with a band of metal, providing maximum protection while still allowing the diamond to shine. Choose the diamond setting that best fits your personal style and preference for your perfect engagement ring.
3. Popular Metal Choices For Diamond Engagement Rings
White gold, platinum, and rose gold are three popular metal choices for diamond engagement rings. White gold, with its sleek and classic appearance, is a traditional favorite. It complements the brilliance of diamonds well and offers a timeless elegance. Platinum, known for its durability and hypoallergenic qualities, exudes a sense of luxury and sophistication.
Its natural white color enhances the sparkle of diamonds, making it an excellent choice for those seeking a refined and enduring ring. On the other hand, rose gold has a unique appeal with its warm, romantic hue. It adds a touch of vintage charm and stands out from the crowd.
Each metal choice offers its own advantages, allowing you to choose the perfect setting for your diamond and express your personal style.
4. Design Options For Diamond Engagement Rings
Design options for diamond engagement rings include solitaire, three-stone, vintage, and antique styles. Solitaire designs accentuate the center diamond, drawing attention to its brilliance. Three-stone designs symbolize the past, present, and future of a couple's love story. Vintage and antique styles capture timeless beauty, resonating with those seeking a unique and nostalgic appeal.
Each design option offers its own charm and significance, catering to different preferences and tastes. Whether you prefer a classic solitaire, a meaningful three-stone, or the allure of vintage and antique styles, there is a diamond engagement ring design to suit every individual.
The choice ultimately lies in embracing the design that speaks to your heart and signifies the love shared between you and your partner. The perfect design awaits to symbolize your commitment and celebration of everlasting love.
5. Customizing Diamond Engagement Rings
Customizing diamond engagement rings offers a range of ways to personalize your symbol of love. Engraving options allow you to add a heartfelt message or significant date. Adding side stones can enhance the brilliance and sparkle of the diamond, creating a stunning display.
Opting for a custom band allows you to choose a design that complements the diamond and reflects your personal style. Whether you prefer a classic solitaire or a more intricate design, customizing your engagement ring ensures it is uniquely yours.
Personalizing your ring adds a special touch, making it even more meaningful and cherished. So, consider the various customization options available to create a one-of-a-kind diamond engagement ring that perfectly captures your love story.
6. Finding The Perfect Size And Fit
Finding the perfect size and fit for diamond engagement rings is crucial for a flawless experience. Understanding ring sizing involves precise measurements and adjustments to ensure a comfortable and wearable piece. It's important to consider various diamond engagement ring profiles to match personal preferences and styles.
Each profile offers a unique look and feel, whether it's a classic solitaire or a more intricate design. Additionally, comfort and wearability should be factored in during the selection process. A well-fitted ring should feel comfortable on the finger and allow for easy movement.
By paying attention to these details, you can ensure that your diamond engagement ring is the perfect fit for your loved one.
7. Caring For Your Diamond Engagement Ring
Caring for your diamond engagement ring involves regular inspections and prong retipping, ensuring its longevity. To maintain the ring's shine, cleaning and maintenance are essential. Consider using jewelry cleaning solutions and a soft brush to remove dirt and debris. Additionally, professional cleanings can help restore its brilliance.
Don't forget to protect your investment by considering insurance and protection plans for peace of mind. These plans can cover damage, loss, or theft, safeguarding your precious ring. By following these steps, you can ensure that your diamond engagement ring remains stunning and radiant for years to come.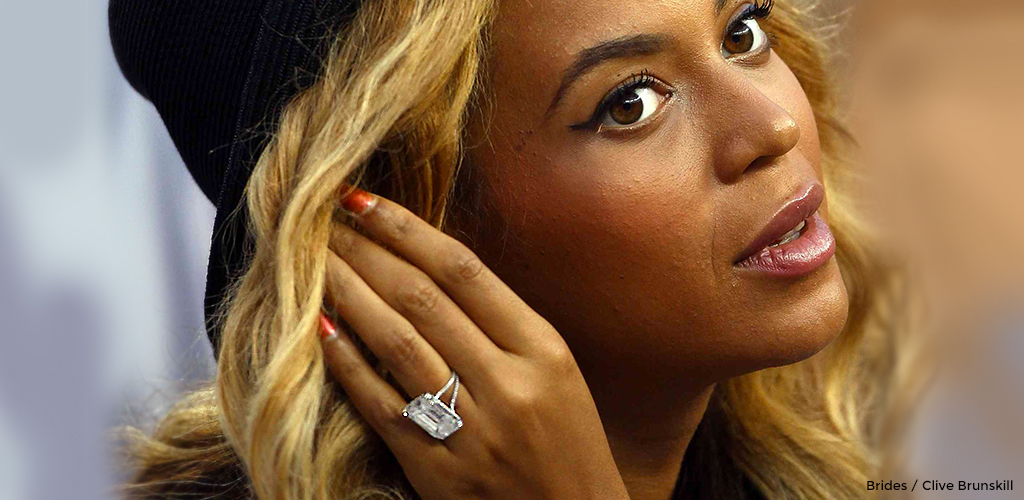 Credit: blog.jamesallen.com
8. Dos And Don'Ts Of Buying A Diamond Engagement Ring
Educate yourself about diamonds to make an informed purchase and avoid common pitfalls. Set a budget and stick to it, ensuring you don't overspend. Consider your partner's style and preferences, selecting a ring that reflects their taste. Don't rush the buying process; take time to research and compare options.
Certification and appraisal are crucial; don't overlook their importance. Additionally, neglecting after-sales service and warranty options can be a mistake. To make the right choice, follow these dos and don'ts when buying a diamond engagement ring.
9. Shopping For Diamond Engagement Rings: Online Vs. In-Store
Shopping for diamond engagement rings can be done both online and in-store. Each option has its own set of benefits and drawbacks. When shopping in-store, you have the advantage of being able to physically see and try on the rings.
It allows you to get a better idea of how the ring will look on your finger. Additionally, you can interact with a trusted jeweler who can provide expert advice and guidance throughout the process. On the other hand, online diamond shopping offers convenience and a wider selection of options.
You can browse through various websites and compare prices and designs without leaving the comfort of your home. However, the drawback of online shopping is the inability to see the ring in person before making a purchase. Ultimately, it's important to weigh these factors and consider what matters most to you when choosing where to shop for your diamond engagement ring.
10. How To Propose With A Diamond Engagement Ring
Diamond engagement rings are a symbol of love, commitment, and everlasting union. Planning the perfect proposal involves choosing the right moment and location. Set the stage for a memorable and personal experience by personalizing the proposal. Consider your partner's preferences, hobbies, and interests to create a meaningful memory.
Communication is key, so express your love and commitment when you propose. Find the right words to convey your emotions and make your partner feel cherished. Remember, the engagement ring is not just a piece of jewelry; it represents your love story and future together.
Take the time to think about the perfect diamond engagement ring that reflects your partner's style and personality. With careful planning and thought, your proposal with a diamond engagement ring will create a magical moment you both will treasure forever.
Frequently Asked Questions On Diamond Engagement Rings
How Do I Choose The Perfect Diamond Engagement Ring?
Choosing the perfect diamond engagement ring involves considering the 4Cs (carat, color, clarity, and cut), setting style, and your partner's taste. Look for a reputable jeweler, compare prices, and ensure proper certification. Ultimately, it's about finding a ring that reflects your love and commitment.
Are Lab-Grown Diamonds A Good Choice For An Engagement Ring?
Lab-grown diamonds are a great choice for engagement rings. They offer the same sparkle and beauty as natural diamonds but at a more affordable price. Additionally, lab-grown diamonds are more eco-friendly and ethically sourced, making them a popular choice for couples who prioritize sustainability.
How Much Should I Spend On A Diamond Engagement Ring?
The amount you should spend on a diamond engagement ring depends on your budget and personal preferences. However, a commonly used rule is to spend around two to three months' salary on the ring. Remember, though, that the value of the ring is not solely determined by its price tag, but the sentiment behind it.
Conclusion
Diamond engagement rings are the epitome of love, tradition, and beauty. These timeless pieces have the power to symbolize commitment and create lasting memories. Whether you prefer a classic solitaire, a vintage-inspired halo, or a unique designer setting, there is a diamond engagement ring to suit every taste and budget.
The quality and brilliance of a diamond is determined by the famous 4 C's – cut, color, clarity, and carat weight – which can be carefully chosen to reflect your personal style. With their enduring elegance and ability to withstand the test of time, diamond engagement rings will forever remain a symbol of everlasting love and devotion.
Whether you are planning a surprise proposal or shopping for the perfect ring together, choosing a diamond engagement ring is an exciting and meaningful decision. It is a true investment in your future and a symbol of your love story that will be cherished for generations to come.