Home-based jobs offer the convenience of working from the comfort of your own home and can be a great option for individuals seeking flexibility and work-life balance. These jobs eliminate the need for commuting and provide opportunities in various industries, including customer service, writing, programming, and virtual assistance.
With advancements in technology and communication tools, home-based jobs have become more accessible and popular than ever before. Whether you are a stay-at-home parent, a freelancer, or someone seeking alternative work arrangements, home-based jobs provide a viable solution for earning income and pursuing a fulfilling career.
We will explore the benefits of home-based jobs, different types of opportunities available, and tips for finding and succeeding in these roles.
Benefits Of Remote Work
Remote work offers numerous benefits for individuals seeking home-based jobs. It provides flexibility, work-life balance, increased productivity, and reduced commuting stress. Additionally, it enables savings on transportation costs and allows individuals to create a personalized work environment conducive to their productivity and creativity.
Increased Flexibility And Work-Life Balance
Remote work offers increased flexibility, allowing individuals to create a schedule that suits their needs and preferences.
By eliminating the need to commute to the office, remote workers have more control over their time and can better balance their personal and professional lives.
The flexibility of home-based jobs enables employees to take breaks when needed, increasing productivity and overall job satisfaction.
With the option to work from anywhere, individuals can enjoy the freedom to travel and explore different locations without compromising their careers.
Reduced Commuting Time And Expenses
By working remotely, employees can say goodbye to long and stressful commutes, saving valuable time and energy.
The elimination of commuting also leads to significant cost savings. Remote workers no longer need to spend money on transportation expenses, such as fuel, parking fees, or public transportation fares.
In addition to financial savings, the reduction in commuting time allows individuals to use that time for more fulfilling pursuits, such as exercise, personal hobbies, or spending quality time with loved ones.
Access To A Global Talent Pool
Remote work opens up opportunities for organizations to tap into a vast global talent pool, allowing them to find the best candidates for their job requirements, regardless of geographical location.
Employers can benefit from a diverse range of skills, perspectives, and experiences, leading to enhanced creativity and innovation within their teams.
With advancements in technology and communication tools, collaborating with team members and colleagues from different time zones has become seamless and efficient.
Access to a global talent pool also offers the potential for cost savings, as organizations can avoid or reduce relocation expenses traditionally associated with hiring employees from different regions.
In the ever-changing landscape of work, home-based jobs have become increasingly popular, offering numerous benefits to both employees and employers. The flexibility and work-life balance that remote work affords contribute to increased job satisfaction and overall well-being. Additionally, the elimination of commuting not only saves time but also reduces expenses, allowing individuals to invest their resources in more meaningful areas of life.
Moreover, remote work provides organizations with access to a global talent pool, creating opportunities for innovation and diverse perspectives. With the right tools and mindset, remote work can unlock a world of possibilities for individuals and businesses alike.
Popular Home Based Jobs
Discover a range of popular home-based jobs that offer flexibility and the opportunity to work from the comfort of your own space. Whether it's freelance writing, virtual assisting, or online tutoring, these jobs are perfect for those seeking a work-life balance.
Working from home has become increasingly popular in recent years, offering flexibility, convenience, and the opportunity to be your own boss. If you're looking for a home-based job, there are various options available in different industries. Below are some of the most popular home-based jobs:
Freelance Writing And Content Creation:
Blogging: Writing articles for personal or professional blogs on a wide range of topics.
Copywriting: Crafting persuasive and compelling content for advertisements, websites, or marketing materials.
Editing and proofreading: Reviewing and refining written content for grammar, clarity, and consistency.
Social media management: Creating and scheduling engaging posts for various social media platforms.
Virtual Assistance And Administrative Tasks:
Email management: Responding to emails, organizing inbox, and managing schedules for busy professionals.
Data entry: Inputting and organizing data efficiently and accurately using spreadsheets or database systems.
Travel arrangements: Researching and booking flights, accommodations, and transportation for business travelers.
Customer service: Providing excellent support and resolving inquiries from customers via phone, email, or chat.
Online Tutoring And Teaching:
Language tutoring: Teaching languages to students of all ages and proficiency levels through virtual platforms.
Academic tutoring: Assisting students with various subjects like math, science, or history, through online tutoring services.
Music lessons: Offering virtual music lessons for instruments like piano, guitar, or violin.
Test preparation: Helping students prepare for standardized tests, such as SAT, ACT, or GRE.
Web Development And Coding:
Front-end development: Creating visually appealing and user-friendly websites using HTML, CSS, and JavaScript.
Back-end development: Building the server-side functionality of websites or web applications using programming languages like Python or PHP.
Mobile app development: Designing and developing mobile applications for iOS or Android platforms.
E-commerce development: Building online stores and implementing payment gateways for seamless online transactions.
Whether you have a passion for writing, organization, teaching, or coding, there are numerous home-based job opportunities available to suit your skills and interests. With the right platform and dedication, you can establish a successful and fulfilling career from the comfort of your own home.
Dive into the world of remote work and discover the freedom and flexibility it offers.
How To Find Remote Work Opportunities
Discovering remote work opportunities is easier than ever with home-based jobs becoming a popular choice. Navigate this virtual job market by leveraging online platforms, networking, and utilizing job search engines to find the perfect opportunity that fits your skills and lifestyle.
Looking for a home-based job that allows you to work remotely? From freelance platforms to building an impressive online portfolio, there are several ways to find remote work opportunities. Here are some strategies to help you get started:
Joining Freelance Platforms And Job Boards:
Explore popular freelance platforms such as Upwork, Freelancer, and Fiverr. These websites connect freelancers with clients offering remote work opportunities.
Create a profile that highlights your skills and experience, showcasing your expertise to potential clients.
Search for relevant remote job listings on job boards like Indeed, FlexJobs, and Remote.co. These platforms specialize in remote work and offer a wide range of opportunities.
Customize your job search by filtering results based on your preferred job type, industry, and location.
Be proactive in bidding on projects or applying for remote job openings. Tailor your pitches and applications to stand out from the competition.
Networking And Utilizing Professional Connections:
Leverage your professional network to discover remote work opportunities. Reach out to colleagues, friends, or former employers who may have contacts or knowledge of remote job openings.
Attend virtual industry events, webinars, and conferences related to your field. These events provide opportunities to connect with professionals in your industry and potentially learn about remote job openings.
Engage in online communities and forums relevant to your area of expertise. Actively participate, share your knowledge, and build relationships with professionals who may know about remote work opportunities.
Join professional networking platforms like LinkedIn, where you can connect with professionals and join relevant groups. Utilize these platforms to expand your network and increase your chances of finding remote work.
Building An Impressive Online Portfolio And Resume:
Create an online portfolio that showcases your best work. Include a variety of projects that demonstrate your skills and expertise in your chosen field.
Make sure your portfolio is visually appealing, easy to navigate, and regularly updated with your latest work samples.
Craft a compelling resume tailored for remote work opportunities. Highlight your remote work experience, relevant skills, and any certifications or training you have obtained.
Optimize your online presence by maintaining a professional website or blog. Share industry-related articles or insights that showcase your expertise and establish you as a thought leader in your field.
Seek endorsements or recommendations from previous clients or employers to bolster your credibility and highlight your remote work abilities.
By utilizing freelance platforms, networking, and building an impressive online presence, you can uncover a world of remote work opportunities. Take proactive steps to showcase your skills, connect with professionals in your industry, and increase your chances of finding the perfect home-based job.
Remember to continuously update your portfolio and resume to reflect your latest accomplishments and experiences.
Essential Skills For Home Based Jobs
Discover the essential skills needed for home based jobs, including time management, self-discipline, communication, organization, and problem-solving abilities. These key competencies empower individuals to thrive in remote work settings, ensuring productivity and success from the comfort of home.
Time Management And Self-Discipline
One of the most essential skills for home-based jobs is effective time management and self-discipline. Working from home can offer flexibility, but it also requires a level of self-motivation and focus to ensure productivity. Here are some key points to consider:
Set a schedule: Establish a clear work schedule that aligns with your personal preferences and peak productivity times. Stick to this schedule as much as possible to maintain consistency and discipline.
Prioritize tasks: Identify the most important and urgent tasks and allocate your time accordingly. This will help you stay organized and ensure that essential work gets completed on time.
Avoid distractions: Minimize interruptions by creating a dedicated workspace and communicating boundaries with family members or roommates. Turn off notifications on your phone and resist the temptation of personal tasks during working hours.
Break tasks into smaller chunks: Divide larger projects into manageable tasks or sub-tasks. This approach can help you tackle work more efficiently and maintain focus throughout the process.
Set deadlines and milestones: Establish specific deadlines for individual tasks and set milestones to measure progress. This will keep you accountable and motivated to meet objectives.
Take breaks: Schedule short breaks during the day to rest and recharge. Stepping away from work momentarily can enhance productivity and prevent burnout.
Stay organized: Use productivity tools, such as calendars, to-do lists, or project management software, to stay organized and keep track of deadlines and priorities.
Effective Communication And Collaboration
In home-based jobs, effective communication and collaboration are crucial for success. As you work remotely, it is essential to maintain clear and consistent communication with your team members, clients, and stakeholders. Consider the following:
Utilize communication tools: Take advantage of various communication platforms, such as email, instant messaging apps, video conference calls, and project management tools. Select the most suitable platforms for effective collaboration.
Clear and concise communication: Articulate your thoughts and ideas clearly and concisely. Avoid jargon or overly technical language, ensuring that your message is easily understood by all parties involved.
Active listening: Demonstrate active listening skills by paying attention to what others are saying, asking clarifying questions, and providing appropriate feedback. This promotes effective collaboration and avoids misunderstandings.
Regular check-ins: Schedule regular check-ins with team members or project stakeholders to provide updates, seek guidance, or address any concerns. This helps maintain transparency and ensures everyone is on the same page.
Respect different viewpoints: Acknowledge and respect the diverse perspectives and ideas of your team members. Encourage open dialogue and constructive feedback to foster a collaborative and inclusive environment.
Technical Proficiency And Digital Literacy
Being proficient in technology and digital literacy is another crucial skill for home-based jobs. The ability to navigate digital tools and platforms smoothly enhances productivity and efficiency. Consider the following:
Familiarize yourself with remote work tools: Become comfortable using tools such as project management software, time tracking apps, video conferencing platforms, and file-sharing systems. This enables seamless collaboration and facilitates remote work.
Continuous learning: Stay up to date with the latest technological advancements, tools, and software relevant to your industry. Take advantage of online tutorials, webinars, or courses to enhance your digital skills.
Troubleshooting abilities: Develop problem-solving skills to independently resolve technical issues that may arise while working remotely. Find resources, such as online communities or support documentation, to troubleshoot common problems.
Cybersecurity awareness: Understand basic cybersecurity practices to protect sensitive data and ensure the security of remote work environments. Keep software and antivirus programs updated and be mindful of online communication and data sharing.
Adaptability to new technologies: Embrace new technologies and adapt quickly to changes in digital tools or workflows. This flexibility will enable you to thrive in a dynamic and evolving remote work environment.
Tips For Success In Remote Work
Tips for Success in Remote Work: Learn how to excel in home-based jobs with these effective strategies. Stay motivated, create a productive workspace, establish a routine, communicate effectively with colleagues, prioritize tasks, and maintain a healthy work-life balance. Maximize your potential and thrive in the remote work environment.
Creating A Dedicated Workspace
Find a quiet and comfortable area in your home where you can create your dedicated workspace.
Ensure that your workspace is free from distractions and has minimal interruptions.
Arrange your desk and chair in an ergonomic way to promote good posture and prevent any potential back or neck pain.
Make sure your workspace is well-lit, either by natural light or a good lighting setup.
Keep your workspace organized and clutter-free to enhance your focus and productivity.
Establishing A Daily Routine And Setting Goals
Start your day by setting achievable goals that align with your work responsibilities.
Create a daily schedule that includes designated work hours, breaks, and time for personal activities.
Prioritize your tasks and allocate time blocks for each item on your to-do list.
Set realistic deadlines for your projects and hold yourself accountable for meeting them.
Regularly review your progress and make adjustments to your routine and goals as needed.
Maintaining A Healthy Work-Life Balance
Set boundaries to separate your work life from your personal life, and stick to them.
Take regular breaks throughout the day to recharge and prevent burnout.
Engage in physical activity, such as stretching or going for a walk, to refresh your mind and body.
Maintain regular communication with your colleagues, even in a remote setting, to foster a sense of connection and support.
Establish a clear end to your workday and allow time for relaxation, hobbies, and spending quality time with loved ones.
Remember, success in remote work lies in creating a conducive workspace, establishing a daily routine, and maintaining a healthy work-life balance. By implementing these tips, you can excel in your home-based job and enjoy a fulfilling and productive remote work experience.
Overcoming Challenges In Remote Work
Overcoming challenges in remote work can be a daunting task, especially for individuals seeking home-based jobs. However, with effective time management and clear communication, one can successfully navigate the struggles of working from home and maintain productivity. Find valuable tips and insights on how to overcome the unique challenges that home-based jobs present.
Managing Distractions And Staying Focused
Remote work offers flexibility and convenience, but it also presents unique challenges. One of the key obstacles is managing distractions and staying focused. Here are some strategies to help you overcome these challenges:
Set up a dedicated workspace: Designate a specific area in your home solely for work purposes. Having a separate space can help create a productive environment and minimize distractions.
Establish a routine: Structure your day by creating a schedule and sticking to it. This will help you stay focused and maintain a sense of discipline.
Use productivity tools: Utilize apps and tools specifically designed to enhance focus and minimize distractions. Features like website blockers, task management applications, and time trackers can help keep you on track.
Limit interruptions: Communicate with family members or roommates about your work schedule and the importance of uninterrupted work time. Avoid answering personal calls or engaging in activities that could sidetrack you from your tasks.
Practice time management: Break your work into smaller, manageable tasks and prioritize them accordingly. Use techniques like the Pomodoro Technique, where you work for a focused period of time and then take short breaks, to enhance productivity.
Dealing With Isolation And Lack Of Social Interaction
Another challenge of remote work is the feeling of isolation and the lack of regular social interaction. Here are some effective ways to address this issue:
Stay connected virtually: Utilize video conferencing tools to stay in touch with your colleagues, clients, and friends. Schedule regular virtual meetings or catch-up sessions to maintain a sense of connection.
Join online communities: Engage in online communities or forums related to your industry or interests. These platforms offer opportunities to network, share ideas, and connect with like-minded individuals.
Seek out remote work events and webinars: Participate in virtual events, webinars, or workshops related to your field. These opportunities provide not only learning experiences but also the chance to interact with professionals from around the world.
Take breaks and engage in social activities: Incorporate breaks into your workday and use them to engage in social activities. Whether it's going for a walk, having a virtual coffee break with a colleague, or joining an online exercise class, these activities can help combat feelings of isolation.
Consider coworking spaces or shared workspaces: If feasible, explore the option of working from a coworking space occasionally. These spaces provide a sense of community and the opportunity to interact with other professionals.
Balancing Work And Personal Responsibilities
Remote work blurs the lines between work and personal life, making it essential to find a balance. Here are some strategies for effectively managing both work and personal responsibilities:
Set boundaries: Clearly define your work hours and communicate them to your colleagues, clients, and family members. Establishing boundaries helps separate work from personal time.
Prioritize tasks: Determine your most important and time-sensitive tasks each day. This will help you allocate your time and focus on what truly matters.
Create a daily to-do list: Outline your tasks for the day and allocate specific time slots for each. A to-do list can keep you organized, minimize procrastination, and prevent work from spilling over into personal time.
Delegate and ask for support: If possible, delegate tasks or seek assistance from family members or colleagues to lighten your workload. Don't hesitate to ask for help when needed.
Take care of yourself: Prioritize self-care by incorporating regular breaks, exercise, and relaxation techniques into your routine. A balanced and healthy mindset will contribute to your overall productivity.
Remember, remote work challenges can be overcome with the right strategies and mindset. By managing distractions, addressing isolation, and finding a balance between work and personal life, you can thrive in a home-based job.
Future Trends In Remote Work
Remote work is rapidly gaining popularity, with home-based jobs becoming the norm. Future trends indicate a shift towards flexible work arrangements, enabling individuals to work from the comfort of their own homes and achieve a better work-life balance.
Remote work has seen tremendous growth in recent years and is predicted to continue expanding in the coming years. This shift towards flexible work arrangements has been made possible by advancements in technology, changes in company culture, and the increasing demand for work-life balance.
In this section, we will explore three key future trends in remote work.
Continued Growth Of Remote Work Opportunities:
Companies across various industries are embracing remote work, leading to an increase in job opportunities for remote workers.
Remote work offers benefits to both employers and employees, allowing companies to tap into a global talent pool and enabling individuals to work from anywhere.
The COVID-19 pandemic has further accelerated the adoption of remote work, as organizations were forced to adapt to remote-friendly practices.
Advancements In Technology Enabling Remote Collaboration:
The availability of various digital tools and software has revolutionized remote collaboration, making it easier than ever for teams to work together from different locations.
Cloud-based project management platforms, video conferencing tools, and real-time collaboration software have made communication and collaboration seamless.
The rise of augmented reality and virtual reality technologies has also paved the way for immersive remote work experiences in industries like design, engineering, and healthcare.
Shift In Company Culture Towards Remote-Friendly Policies:
Many companies are recognizing the benefits of remote work and are adopting remote-friendly policies to attract and retain top talent.
This shift in company culture involves rethinking traditional office setups and embracing flexible work arrangements.
Remote work offers employees greater autonomy and can lead to increased productivity and job satisfaction, which further fuels the adoption of remote-friendly policies.
The future of remote work is promising and shows no signs of slowing down. As technology continues to advance and company cultures evolve, remote work opportunities will thrive, enabling individuals to work flexibly and companies to tap into a global talent pool.
The future of work is remote, and it's here to stay.
Remember, these are just predictions based on the current trends in remote work. The future is dynamic and always subject to change. However, it is evident that remote work is steadily gaining momentum and reshaping the way we work. So, whether you're a remote worker or considering transitioning to a remote job, be prepared to embrace the exciting future of remote work.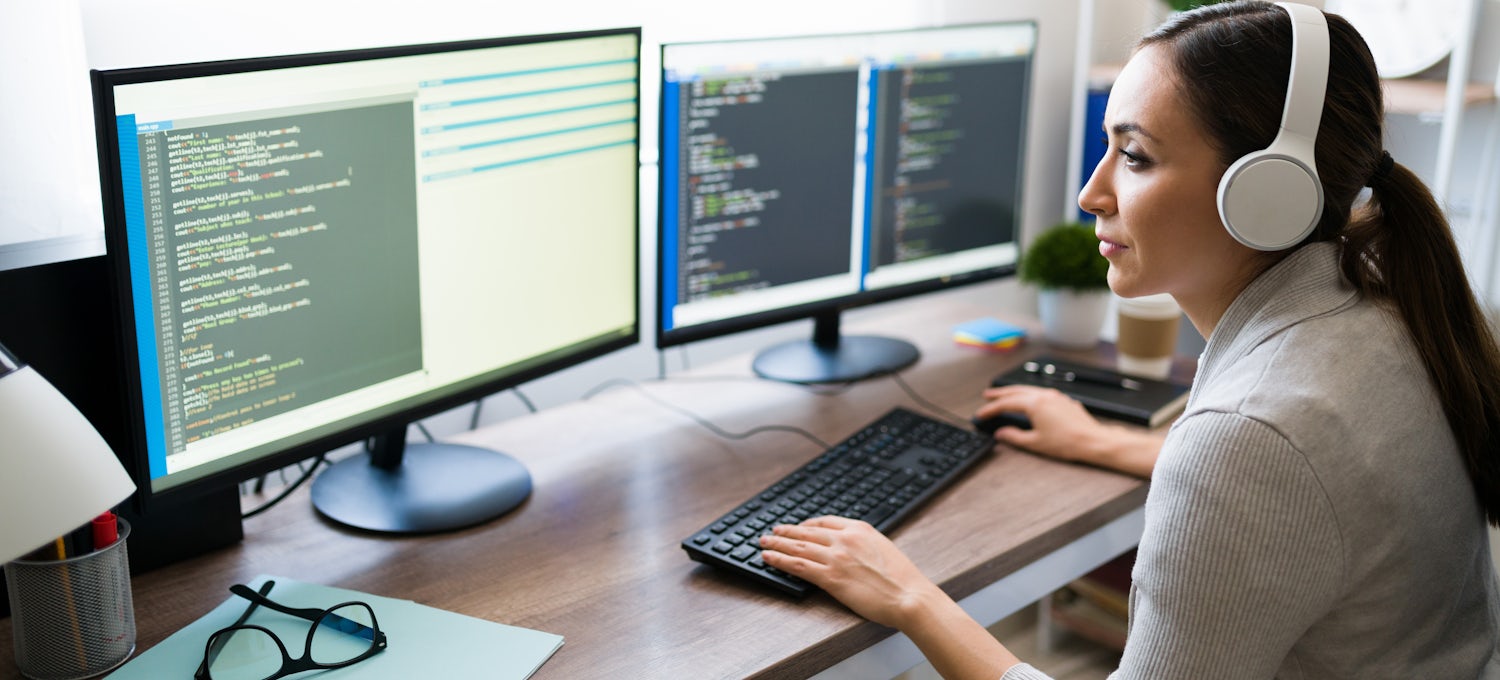 Credit: www.coursera.org
Frequently Asked Questions Of Home Based Jobs
What Job Can You Do From Home?
Some jobs that you can do from home include freelance writing, virtual assisting, and online tutoring.
Can You Really Make Money With Home-Based Jobs?
Yes, you can definitely make money with home-based jobs. With the rise of remote work opportunities, many companies are now offering flexible employment options. Whether it's freelance work, telecommuting positions, or starting your own online business, there are numerous ways to earn a living from the comfort of your own home.
What Skills Are Required For Home-Based Jobs?
The skills required for home-based jobs vary depending on the specific role or industry. However, some common skills that can be beneficial include strong communication skills, self-motivation, time management, organization, and the ability to work independently. Additionally, having technical skills such as proficiency in certain software or programming languages may be advantageous for certain remote positions.
How Can I Find Legitimate Home-Based Job Opportunities?
Finding legitimate home-based job opportunities can be done by utilizing various resources. Online job boards, professional networking sites, and freelancing platforms are great places to start your search. Additionally, researching reputable companies that offer remote or telecommuting positions and reaching out directly can also yield positive results.
Be cautious of potential scams and always do thorough research before committing to any job opportunity.
Conclusion
Home-based jobs offer a variety of benefits, making them an increasingly popular option for individuals seeking flexible employment opportunities. The ability to work from the comfort of one's own home provides a sense of freedom and allows for better work-life balance.
Additionally, home-based jobs often eliminate the need for commuting, which saves time and money. Furthermore, technology has made it easier than ever to find and succeed in remote work, with a vast array of online platforms and tools available to connect job seekers with employers.
However, it is essential to carefully research and choose legitimate home-based job opportunities to avoid scams. By following these guidelines, individuals can tap into the numerous advantages of home-based jobs and enjoy a fulfilling and prosperous career from the comfort of their own home.
Get started on your home-based job journey today and discover the limitless possibilities that await you.