Home Loan is a type of loan provided by banks or financial institutions for purchasing a house or property. It is a financial agreement where the borrower receives a lump sum amount to buy a home, and then repays the loan through monthly installments with an interest rate attached to it.
For most people, owning a home is a significant achievement and a lifelong dream. However, the cost of purchasing a house outright is often beyond the reach of an average individual. This is where a home loan plays a crucial role, allowing people to secure their dream home by spreading the cost over a certain period of time.
We will explore the various aspects of home loans, including eligibility criteria, documentation required, interest rates, and the benefits of obtaining a home loan. So if you are considering buying a home, read on to gain a comprehensive understanding of home loans and make an informed decision.
The Importance Of Home Loans
Home loans play a crucial role in helping individuals achieve their dream of owning a home. These loans provide the necessary financial support to purchase a house. Without the option of a home loan, many people would be unable to afford the upfront costs of buying a property.
Home loans enable individuals to make a down payment and secure a mortgage, allowing them to gradually repay the amount over time. By providing access to affordable financing, home loans make it possible for individuals to enter the real estate market and establish a place they can call their own.
The importance of home loans cannot be overstated, as they offer a pathway to home ownership for many individuals who would otherwise face significant financial hurdles.
Understanding Home Loans
Home loans are a popular way to finance the purchase of a house. Understanding how they work is essential. There are different types of home loans available to borrowers. Each type has its own set of terms and conditions. It is important to carefully consider these options and choose the one that best suits your needs.
Some common types include fixed-rate mortgages, adjustable-rate mortgages, and government-insured loans. Fixed-rate mortgages have a stable interest rate over the life of the loan, while adjustable-rate mortgages have a variable rate that can change over time. Government-insured loans, such as FHA loans, are backed by the government and have more flexible qualifying criteria.
Before applying for a home loan, it is important to research the options available and understand the terms and requirements involved. By doing so, you can make an informed decision and secure the financing you need to purchase your dream home.
Finding The Right Home Loan
Finding the right home loan involves assessing your financial eligibility, researching different lenders, and comparing interest rates and terms. To determine your eligibility, analyze your income, credit score, and debt-to-income ratio. Look for lenders who specialize in home loans and have favorable reviews.
Research their interest rates and terms, keeping in mind that a lower interest rate can save you money in the long run. Compare the loan options they offer, such as fixed-rate or adjustable-rate mortgages, and consider the impact on your monthly payments.
Take into account any additional fees or charges associated with the loan. By carefully assessing your financial eligibility and comparing lenders, you can find the home loan that suits your needs and helps you achieve your dream of homeownership.
The Loan Application Process
The home loan application process involves gathering the necessary documents and filling out the application form.
The Importance Of Credit Scores
Your credit score plays a crucial role in the approval of your home loan. Lenders rely heavily on credit scores to assess your creditworthiness and determine the interest rate you qualify for. A higher credit score signifies a lower risk for lenders, which increases your chances of loan approval.
On the other hand, a lower credit score can lead to a higher interest rate or even rejection of your loan application. To improve your credit score, it is essential to pay your bills on time, reduce your outstanding debts, and avoid applying for new credit frequently.
Regularly checking your credit report for errors and disputing any inaccuracies can also help improve your score. Taking proactive steps to improve your credit score is vital to securing a favorable home loan.
Loan Approval And Disbursement
It is vital to evaluate loan offers thoroughly before going ahead with the home loan approval and disbursement process. Start by comparing interest rates, loan tenures, and processing fees. Consider the applicable terms and conditions, such as prepayment charges or foreclosure options.
Additionally, review the borrower eligibility criteria and required documentation. Ensure that you meet all the necessary requirements and have the necessary documents in place. Moreover, look out for any hidden charges or fees that may be applicable. Once you have shortlisted a few loan offers that meet your criteria, calculate the EMI for each loan option to get a clear picture of your monthly repayment amount.
In this way, you can make an informed decision when it comes to choosing the loan offer that suits your financial situation the best.
Understanding Repayment Options
Choosing the right repayment option for your home loan is crucial. Different plans offer various benefits, so it's important to understand your options. Some common repayment plans include fixed-rate, adjustable-rate, and interest-only loans. Fixed-rate loans provide stability with consistent monthly payments.
Adjustable-rate loans offer flexibility with rates that change over time. Interest-only loans allow you to pay only the interest for a certain period. It's essential to consider your financial goals and circumstances when selecting a plan. Additionally, understanding prepayment benefits and penalties is important.
Prepaying your home loan can save you money in interest, but some lenders may charge penalties for early repayment. By evaluating the pros and cons of different repayment options and considering prepayment benefits and penalties, you can make an informed decision about your home loan.
Managing Home Loan Emis
Managing home loan EMIs is crucial for every borrower. Budgeting for monthly repayments is a key aspect that should not be overlooked. To ensure timely EMI payments, here are some valuable tips. Firstly, it is essential to set a realistic budget and stick to it.
Prioritize your expenses and allocate a specific portion for the home loan EMI. Secondly, consider automating the EMI payment process. This helps avoid any chances of forgetting or delaying payments. Additionally, it instills discipline and ensures a smooth repayment journey.
Thirdly, in case of any unexpected financial difficulties, communicate with your lender immediately. They might assist you with a solution to temporarily lower the EMI or provide a grace period. Lastly, monitoring your credit score regularly is important. A good credit score opens up opportunities for refinancing or negotiating better terms with your lender.
By following these guidelines, you can effectively manage your home loan EMIs and achieve a stress-free repayment experience.
Home Loan Insurance
Home loan insurance is essential for protecting your investment and providing financial security. There are different types of insurance coverage available to help safeguard your home loan. These coverages vary in terms of protection and premiums. It is important to carefully consider your needs and budget before choosing the right insurance policy.
Some insurance policies may cover the outstanding loan amount in case of unforeseen circumstances, such as loss of income or disability. Others may provide coverage for the entire value of your home. Understanding the importance of home loan insurance can help you make informed decisions to ensure the safety and stability of your home loan investment.
Tax Benefits And Home Loans
Home loans offer significant tax benefits, particularly in terms of the interest paid on the loan. The Income Tax Act allows individuals to claim deductions on the interest paid towards their home loan. This deduction is applicable for both self-occupied and let-out properties.
Under section 24(b) of the Income Tax Act, the deduction limit for self-occupied properties is capped at Rs. 2 lakhs per year. For let-out properties, the entire interest paid can be claimed as a deduction, without any limit. It's important to note that these deductions can only be claimed when the construction of the property is complete and possession has been taken.
Additionally, to avail of the tax benefits, individuals should ensure that the home loan is taken from a recognized financial institution. By understanding the tax benefits associated with home loans, individuals can make informed decisions and potentially reduce their tax liabilities.
Refinancing Home Loans
Refinancing home loans may be a smart move when you want to explore better interest rates. Evaluating the timing for refinancing is crucial. Understanding the benefits and risks of this decision is equally important. By refinancing, you can potentially lower your monthly mortgage payments.
Additionally, it allows you to consolidate high-interest debts into one manageable loan. However, keep in mind that refinancing involves fees and closing costs that need to be considered. It's also essential to assess the current state of the real estate market and interest rates.
Refinancing your home loan can provide financial relief and flexibility, but it's crucial to carefully weigh the pros and cons before making a decision. Take the time to analyze your individual circumstances and consult with a knowledgeable mortgage advisor for personalized guidance.
Avoiding Common Home Loan Mistakes
Getting a home loan is an important financial decision. To avoid common home loan mistakes, it is crucial to be aware of the pitfalls. Firstly, make sure you don't overlook the fine print or rush through the documentation process. Additionally, be cautious not to borrow more than you can comfortably repay, as this can lead to financial stress.
Moreover, it's important to compare interest rates and loan terms from different lenders to secure the best deal. In addition, always have a contingency plan in case interest rates rise or your financial situation changes. By following these tips, you can navigate the home loan journey successfully, ensuring a smooth and stress-free process.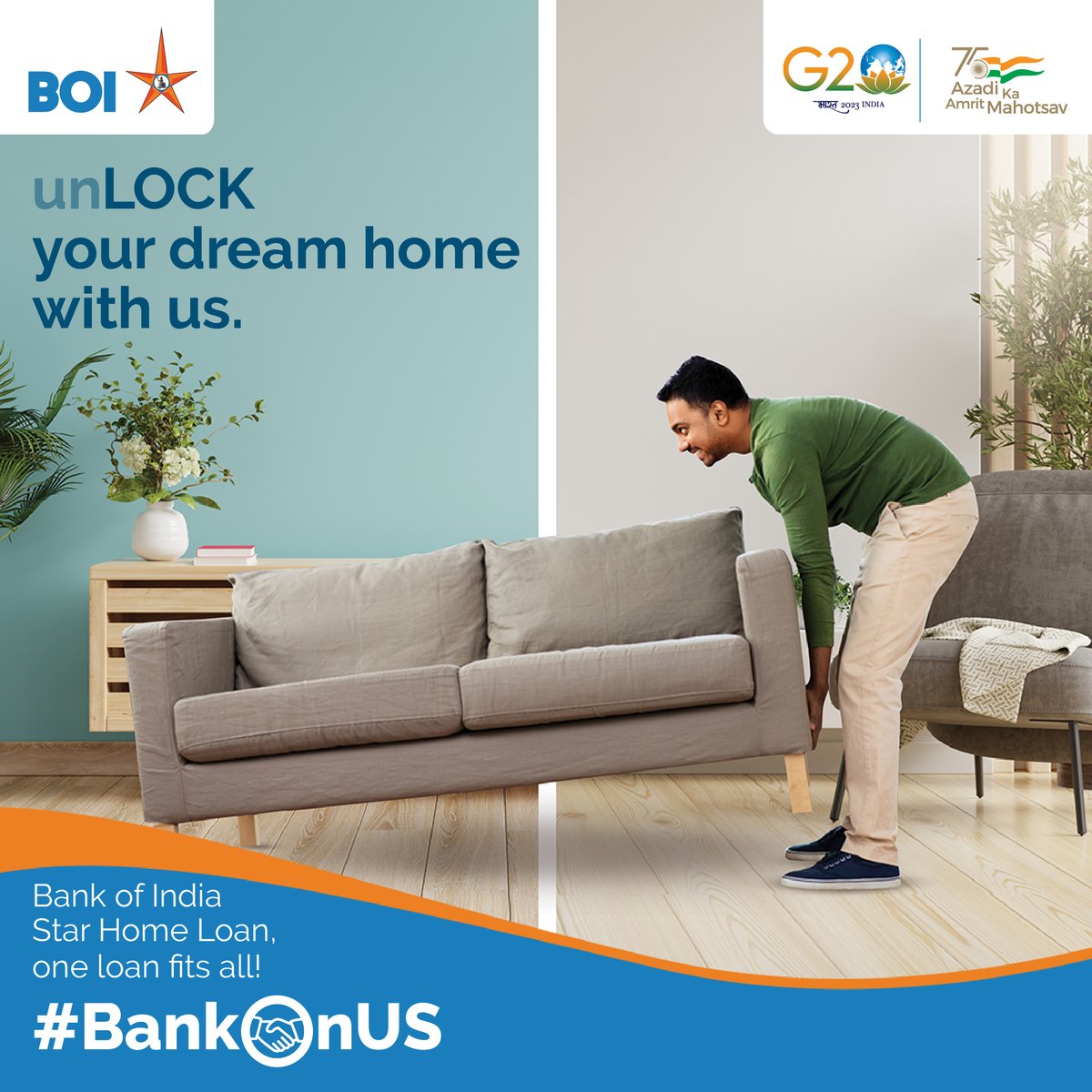 Credit: twitter.com
Frequently Asked Questions For Home Loan
Can I Get A Home Loan With Bad Credit?
Yes, you can still get a home loan with bad credit. However, it may be more challenging and you may have to pay a higher interest rate. It is recommended to improve your credit score before applying for a home loan to increase your chances of approval and get a better interest rate.
What Is The Minimum Credit Score Required For A Home Loan?
The minimum credit score required for a home loan varies depending on the lender and type of loan. Generally, a credit score of 620 or higher is considered good enough to qualify for a home loan. However, some lenders may have stricter requirements and may require a higher credit score.
What Is The Difference Between A Fixed-Rate And Adjustable-Rate Home Loan?
A fixed-rate home loan has a fixed interest rate that remains the same throughout the loan term, providing stability and predictable monthly payments. On the other hand, an adjustable-rate home loan has an interest rate that can fluctuate over time based on market conditions, which can result in changes to your monthly payments.
Conclusion
Securing a home loan is a significant milestone for many individuals and families. It offers the opportunity to achieve the dream of owning a home, providing stability, security, and a sense of pride. Throughout this blog post, we have explored the various aspects of home loans, from understanding the different types available to tips for a successful application process.
By taking the time to educate yourself about the complexities of home loans, you can make informed decisions that align with your financial goals and aspirations. Remember to carefully analyze your financial situation, shop around for the best interest rates and terms, and engage with reputable lenders who have your best interests in mind.
With proper planning and realistic expectations, you can navigate the home loan process with confidence. So, don't hesitate to take that first step towards homeownership and start your journey towards creating a place you can truly call home.