A home loan is a type of loan that is provided by a lender to help individuals purchase a residential property. This loan is repaid with interest over a predetermined period of time, usually in the form of monthly installments.
Home loans are secured by the property being purchased, which serves as collateral for the loan. Securing a home loan allows individuals to fulfill their dream of owning a home without the need for immediate full payment. The process of obtaining a home loan typically involves various factors such as credit history, income verification, and property appraisal.
Additionally, there are different types of home loans available to suit different financial situations and needs.
How Home Loans Work
Home loans are a common way for people to finance their dream homes. Understanding how home loans work is essential. There are different types of home loans available, each with its own eligibility criteria. Exploring interest rates and repayment options is important to make an informed decision.
It is crucial to meet the eligibility criteria set by lenders to qualify for a home loan. The interest rates on home loans may vary depending on factors such as the borrower's credit score and the loan repayment period. It's essential to compare interest rates from different lenders to find the best deal.
Repayment options such as fixed or variable interest rates should also be considered. By understanding the intricacies of home loans, individuals can make wise financial decisions and achieve their homeownership dreams.
Strategies To Save Thousands On Your Home Loan
Are you looking for ways to save thousands on your home loan? Start by comparing lenders and their rates. Negotiate with lenders for better terms and explore government schemes and incentives. Additionally, consider refinancing options to lower your interest rate.
By carefully analyzing your options and making informed decisions, you can potentially save a significant amount of money on your home loan. With the right strategies in place, you can achieve your dream of homeownership while also saving money in the process.
So, take the time to explore your options and make sure to choose the best home loan that suits your needs and financial goals.
Tips For Effective Home Loan Management
Effective home loan management involves proper budgeting and planning to ensure timely repayments. It is important to make extra repayments to reduce the loan term, taking advantage of loan features to optimize the benefits. However, it is crucial to avoid common pitfalls and mistakes that can hinder effective home loan management.
By carefully managing your finances and staying on top of your loan obligations, you can ensure a smooth repayment process and minimize financial stress. With proper budgeting and planning, you can stay on track with your home loan and achieve your financial goals efficiently and effectively.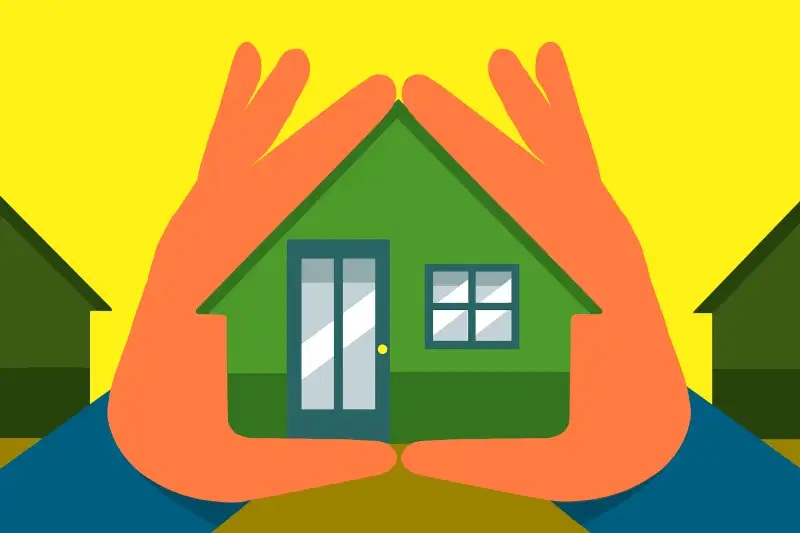 Credit: money.com
Frequently Asked Questions Of Home Loan
What Are The Main Types Of Home Loans?
There are several types of home loans available, including fixed-rate mortgages, adjustable-rate mortgages, FHA loans, VA loans, and USDA loans. Each type of loan has its own benefits and eligibility requirements, so it's important to research and understand which one is best for your specific situation.
How Much Can I Borrow For A Home Loan?
The amount you can borrow for a home loan depends on factors such as your income, credit score, and debt-to-income ratio. Lenders typically use a formula to determine the maximum loan amount you qualify for, but it's always a good idea to get pre-approved so you know your budget when shopping for a home.
What Is The Difference Between A Mortgage Prequalification And Preapproval?
A mortgage prequalification is an informal estimate of how much you may be able to borrow based on basic financial information you provide to a lender. A preapproval, on the other hand, is a more formal process that involves a thorough review of your credit history, income, and other financial documents.
Preapproval gives you a more accurate picture of how much you can borrow and can make you a more attractive buyer to sellers.
Conclusion
Obtaining a home loan is an essential step towards fulfilling your dream of owning a home. Through this blog post, we have discussed the various aspects of home loans, including the application process, documentation requirements, and how to choose the right lender.
We have also highlighted the importance of doing thorough research and comparing loan offers to secure the best terms and interest rates. Remember, the key to a successful home loan application lies in being prepared, financially stable, and having a clear understanding of the responsibilities associated with homeownership.
Take the time to review your financial situation and consult with professionals before making any decisions. Owning a home is a significant milestone, and a well-managed home loan can pave the way to a secure and comfortable future. So, take the plunge, explore your options, and embark on the journey to homeownership with confidence!