Income refers to the money received by an individual or entity from various sources such as employment, investments, or business activities. In today's society, income plays a crucial role in meeting financial needs, achieving personal goals, and maintaining a certain standard of living.
This article aims to provide a comprehensive understanding of income and its significance in our lives. We will explore different types of income, factors influencing income levels, and the importance of managing and growing one's income. By grasping the fundamentals of income, individuals can make informed decisions regarding their finances and work towards financial stability and prosperity.
The Basics Of Passive Income
Passive income is a vital aspect of generating sustainable earnings without actively working for it. It allows individuals to create a steady stream of income even when not physically present, providing financial stability and freedom.
What Is Passive Income?
Passive income refers to the money earned with minimal effort, allowing you to generate an income stream consistently over time. Unlike active income, which requires continuous effort and time investment, passive income allows you to earn money even when you're not actively working.
It is a form of income that can be derived from various sources, such as investments, rental properties, e-commerce, digital products, and more. Passive income offers individuals the opportunity to achieve financial freedom and build wealth in a more flexible and hands-off manner.
Key Benefits Of Passive Income:
Passive income offers several advantages that make it an enticing financial strategy. Here are some key benefits of passive income:
Financial Stability: Passive income provides a stable source of revenue that can help you achieve greater financial stability. With multiple income streams, you are less reliant on a single source of income and have a more secure financial foundation.
Flexibility and Freedom: Passive income gives you the freedom to choose when and where you work. As the income is not tied to specific working hours or location, you can have the flexibility to pursue other interests or spend quality time with loved ones.
Wealth Accumulation: Passive income can be a powerful tool for accumulating wealth over time. By reinvesting your earnings, you can benefit from compounding and grow your portfolio significantly.
Diversification: Passive income allows you to diversify your income streams, reducing the risks associated with relying solely on active income. Diversification provides a buffer against economic downturns or unforeseen circumstances that may impact one income source.
Financial Independence: Passive income is often seen as a stepping stone towards achieving financial independence. With passive income covering your basic living expenses, you have the freedom to pursue your passions, retire early, or take on unconventional career opportunities.
Passive Income Vs. Active Income:
Passive income and active income are two distinct ways to generate earnings. Understanding the characteristics and differences between them is essential to make informed financial decisions. Here's how passive income differs from active income:
Time and Effort: Passive income requires an initial investment of time, effort, and resources upfront but decreases the need for continuous labor. In contrast, active income relies on regular work and ongoing effort to generate earnings.
Dependency on Time: Active income is directly tied to the time you invest in work. If you stop working, your income stops. Passive income, on the other hand, continues to generate revenue even when you're not actively involved.
Scalability: Passive income has greater scalability potential compared to active income. With the right strategies and systems in place, passive income can grow exponentially, while active income is often limited by the number of hours you can work.
Risk and Control: Active income typically offers more control over your earning potential, while passive income may involve some degree of risk. Investments and ventures associated with passive income can be subject to market fluctuations and require careful planning to mitigate risks.
Wealth Creation: Passive income is often seen as a means to build wealth and achieve financial goals in the long term. Active income, while necessary for daily living expenses, may not provide the same level of wealth accumulation opportunities.
Understanding the differences between passive income and active income can help you determine the most suitable approach for your financial goals. By incorporating a mix of both types of income, you can create a well-rounded financial strategy that offers stability, growth, and flexibility.
Advantages Of Earning Passive Income
Passive income offers a range of benefits, including the ability to generate income without actively working for it. This type of income allows individuals to enjoy financial independence and flexibility, creating a stable source of funds for the future.
Financial Freedom And Independence:
Passive income provides financial freedom by allowing you to earn money while reducing your reliance on a traditional 9-to-5 job.
You have the potential to earn income even when you're not actively working, giving you the freedom to pursue other passions or spend quality time with loved ones.
Diversifying your income streams through passive sources can help you become more financially independent, as you're not solely dependent on a single source of income.
With passive income, you can have greater control over your financial future, giving you the power to make choices based on your own terms and priorities.
Flexibility And Lifestyle Benefits:
Passive income offers flexibility in terms of when and where you work, allowing you to structure your own schedule and be your own boss.
You have the freedom to choose the projects or ventures you want to invest in, aligning with your interests and values.
Passive income sources, such as rental properties or online businesses, can provide the opportunity to work remotely, travel, or live a location-independent lifestyle.
By earning passive income, you can build a life that's not solely centered around work, giving you more time and energy to pursue activities you enjoy and spend time with family and friends.
Potential For Long-Term Wealth Accumulation:
Passive income has the potential to generate wealth over the long term, as it can continue to generate income even after initial efforts and investments.
Some passive income sources, such as investments in stocks, bonds, or real estate, can appreciate in value over time, increasing your overall wealth.
By reinvesting your passive income earnings into new ventures or assets, you can create a snowball effect that leads to exponential wealth accumulation.
Passive income can provide a reliable income stream during retirement, ensuring a comfortable and financially secure future.
Remember, passive income is a powerful tool for achieving financial freedom, offering flexibility in how you work and the potential for long-term wealth accumulation. By diversifying your income streams and harnessing the benefits of passive income, you can create a more secure and fulfilling financial future.
Different Types Of Passive Income Streams
Passive income streams offer various avenues for earning money without active involvement. These income sources, such as rental properties, investments, and online businesses, can generate continuous income, providing financial stability and freedom. Explore the different types of passive income streams to diversify your earnings and secure a reliable income source for the future.
Passive income refers to earning money without actively participating in the income-generating activities. It's a fantastic way to generate wealth and achieve financial independence. In this section, we'll explore various types of passive income streams that can help you create a steady income without the need for constant effort.
Let's dive in and see what options are available:
Rental Properties And Real Estate Investments:
Investing in rental properties or real estate can provide a reliable source of passive income. Here are a few key points to consider:
Properties for rent: Purchasing a property to rent out allows you to generate consistent cash flow from tenants.
Real estate investment trusts (REITs): Consider investing in REITs, which pool funds from numerous investors to invest in a diversified real estate portfolio.
Property management services: Hiring a property management company can handle day-to-day responsibilities on your behalf, making it a more hands-off investment.
Dividend-Bearing Investments And Stocks:
If you're looking to earn passive income through investments, dividend-bearing investments and stocks are worth exploring. Take note of the following:
Dividend stocks: These stocks distribute a portion of the company's earnings to shareholders on a regular basis.
Index funds: Investing in index funds can provide exposure to a variety of dividend-yielding stocks, reducing the risk associated with individual stocks.
Dividend ETFs: Similar to index funds, dividend exchange-traded funds pool multiple dividend-paying stocks into a single investment vehicle.
Royalties From Intellectual Property:
If you possess creative skills or have intellectual property, such as patents, trademarks, or copyrights, here are some ways to monetize it passively:
Books and e-books: Publish your books or e-books and earn royalty payments from each sale.
Music and song rights: Compose music or write songs to earn royalties from the usage and sales.
Licensing intellectual property: License your intellectual property to other individuals or companies for a fee.
Affiliate Marketing And Online Businesses:
With the rise of the internet, affiliate marketing and online businesses have become popular avenues for generating passive income. Here's what you need to know:
Affiliate marketing: Promote products or services of other companies and earn a commission every time someone makes a purchase through your unique affiliate link.
E-commerce businesses: Create your online store, sell products, and let the platform handle order fulfillment and shipping logistics.
Digital products: Develop and sell digital products like online courses, e-books, or stock photography.
Passive income streams can provide financial stability, flexibility, and even early retirement possibilities. Diversifying your income sources by exploring these different options can help you build a successful passive income portfolio. So start exploring the possibilities and take proactive steps toward financial freedom!
Establishing A Passive Income Stream With Rental Properties
Generate passive income by investing in rental properties. Diversify your income and secure your financial future through this lucrative opportunity.
Are you looking for a way to generate passive income? Investing in rental properties can be a lucrative venture that allows you to earn money while building wealth. By purchasing or investing in rental properties, you can create a steady stream of income without having to actively work for it.
In this section, we'll explore the key steps and considerations in establishing a passive income stream with rental properties.
Purchase Or Invest In Rental Properties
Here are some important factors to consider when purchasing or investing in rental properties:
Research the market: Stay up-to-date with the local real estate market trends and property values to identify potential investment opportunities.
Determine your budget: Establish a realistic budget based on your financial situation and investment goals.
Financing options: Explore various financing options, such as mortgages or loans, to fund your rental property investment.
Property condition: Assess the condition of the property you're interested in to determine if any renovations or repairs are needed.
Choosing The Right Location And Property Type
Choosing the right location and property type is crucial for maximizing your rental property's income potential. Consider the following:
Location: Look for areas with high demand for rental properties, such as college towns or neighborhoods close to employment centers.
Property type: Decide whether you want to invest in single-family homes, multi-unit buildings, or vacation rentals, depending on your preferences and the local market demand.
Amenities and attractions: Properties located near amenities like schools, parks, shopping centers, and public transportation tend to be more desirable for tenants.
Rental Property Management Tips And Strategies
Managing your rental properties effectively is essential to ensure a smooth operation and maximize your return on investment. Consider these tips and strategies:
Market your property: Advertise your rental property using online platforms, classified ads, and local networks to attract potential tenants.
Screen tenants: Thoroughly screen tenant applications by checking credit history, references, and employment verification to find reliable tenants.
Lease agreements: Create comprehensive lease agreements that clearly define terms, rent amount, and responsibilities for both landlords and tenants.
Maintenance and repairs: Regularly inspect and maintain your rental properties to address any issues promptly and keep them in good condition.
Pros And Cons Of Using Rental Property Management Companies
While self-managing rental properties is an option, some landlords prefer to hire professional property management companies. Consider the pros and cons:
Pros:
Time saving: Hiring a property management company can free up your time by handling tasks such as tenant screening, rent collection, and maintenance coordination.
Expertise: Property management companies have experience in dealing with various rental property issues and can provide expert advice and solutions.
Scalability: If you own multiple rental properties or plan to expand your portfolio, a property management company can efficiently handle the management workload.
Cons:
Cost: Hiring a property management company will add an additional expense to your rental property investment.
Control: Handing over the management of your properties to a third party means relinquishing some control over decision-making.
By following these guidelines and understanding the ins and outs of investing in rental properties, you can establish a passive income stream that has the potential to grow over time. Take the time to thoroughly research the market, choose the right location and property type, implement effective property management strategies, and weigh the pros and cons of outsourcing management.
With careful planning and execution, rental properties can become a lucrative source of passive income.
Earning Passive Income Through Dividend Investments
Earn passive income by investing in dividends, a reliable source of income. Take advantage of dividend payments to build wealth and secure financial stability for the long term.
Are you looking for a way to earn passive income? Dividend investments might just be the solution you've been searching for. In this section, we will explore the concept of dividend stocks and their role in generating passive income.
Understanding Dividend Stocks And Their Role In Passive Income
Dividend stocks are shares of companies that distribute a portion of their profits to shareholders as dividends.
By investing in dividend stocks, you become a part-owner of the company and are entitled to receive a regular income stream.
Dividend stocks play a vital role in generating passive income as they allow investors to earn money without actively working for it.
Unlike other investments, such as rental properties or businesses, dividend stocks require minimal effort once the initial investment is made.
Researching And Selecting Dividend-Paying Companies
Before investing in dividend stocks, it is essential to conduct thorough research and select the right companies.
Look for companies with a track record of consistently paying dividends over a long period, indicating financial stability and a commitment to shareholders.
Consider factors such as the company's dividend yield (annual dividend per share divided by the stock price), dividend growth rate, and payout ratio (dividends divided by earnings).
Look for companies in industries that have a history of steady growth, such as consumer goods, utilities, and healthcare.
Diversify your portfolio by investing in dividend stocks across different sectors to minimize risk.
Dividend Reinvestment Plans (Drips) And Their Benefits
Dividend reinvestment plans (DRIPs) allow investors to reinvest their dividends back into the company by purchasing additional shares.
DRIPs offer several benefits, including compounding returns over time and the potential for increased future dividend income.
By reinvesting dividends, investors can buy more shares at a lower cost, as some companies offer discounts on shares purchased through DRIPs.
DRIPs also provide a convenient way to reinvest dividends without incurring brokerage fees.
The Potential Impact Of Market Fluctuations On Dividend Income
It's important to be aware that dividend income can be influenced by market fluctuations.
During periods of economic instability or market downturns, companies may reduce or even suspend dividend payments to conserve cash.
However, many dividend-paying companies have a long history of maintaining or increasing their dividends, even during challenging times.
Diversifying your portfolio with different dividend-paying companies and sectors can help mitigate the potential impact of market fluctuations on your dividend income.
Dividend investments offer a passive income stream for investors. Understanding dividend stocks, researching and selecting companies, utilizing DRIPs, and considering market fluctuations are crucial elements to securing a stable dividend income. Start your journey towards earning passive income through dividend investments and enjoy the benefits of financial stability.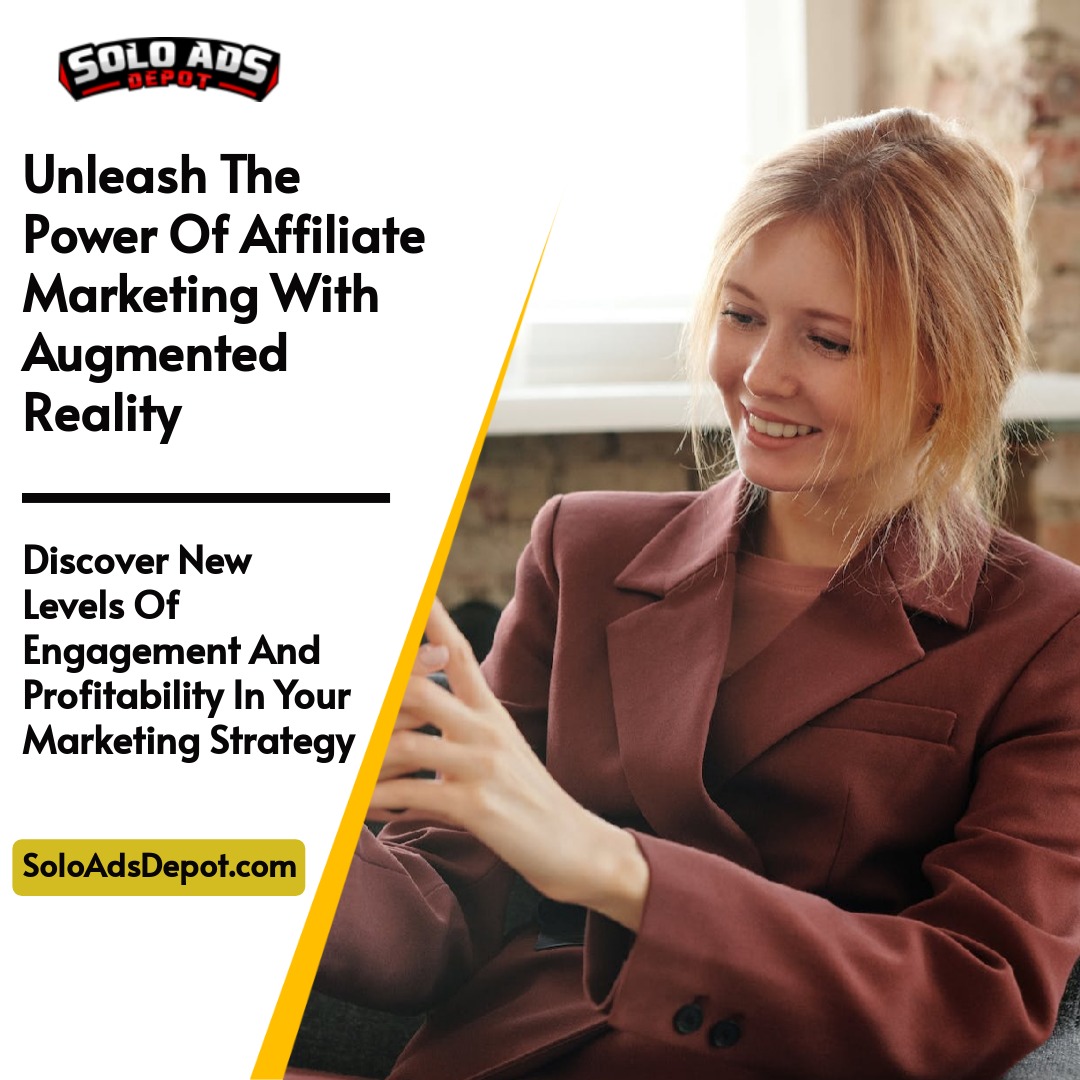 Credit: twitter.com
Generating Passive Income From Intellectual Property
Discover how to generate passive income from your intellectual property. Unlock the potential of your ideas and creativity to earn money effortlessly. Boost your income with these proven strategies.
Creating sources of passive income is a smart financial strategy, and one way to do this is through leveraging your intellectual property. Intellectual property refers to creations of the mind, such as inventions, artistic and literary works, symbols, names, images, and designs used in commerce.
Here are several avenues to explore in order to generate passive income from your intellectual property:
Writing And Self-Publishing Books Or E-Books:
Write and self-publish a book or e-book on a topic you are knowledgeable and passionate about.
Use platforms like Amazon Kindle Direct Publishing and Smashwords to make your work available to a wide audience.
Promote your book through social media, online communities, and targeted advertising.
Earn passive income through book sales and royalties.
Licensing Patents And Trademarks:
Develop and protect your unique inventions and ideas by applying for patents.
License your patents to companies or individuals who can commercialize and market them.
Earn royalties from the ongoing use of your patented ideas.
Trademark your brand, logos, or slogans, and license them for use in various industries.
Creating And Selling Digital Products Or Online Courses:
Utilize your expertise to create digital products such as software, templates, or stock photos.
Offer online courses or tutorials sharing your knowledge and skills.
Host these digital products on your own website or platforms like Udemy or Teachable.
Earn passive income from sales or course enrollments.
Maximizing Income Through Royalties And Licensing Agreements:
Collaborate with manufacturers or distributors to license your intellectual property for use in their products or services.
Negotiate royalty agreements that allow you to earn a percentage of each sale or usage.
Continuously seek opportunities for licensing and partnerships to maximize your income potential.
By leveraging your intellectual property, you can generate passive income streams that can provide long-term financial stability. Whether it's through writing books, licensing patents, creating digital products, or maximizing royalties, the possibilities are vast. Invest time and effort in building and protecting your intellectual property, and watch as it becomes a valuable asset that generates income while you focus on other ventures.
Exploring Passive Income Opportunities In Affiliate Marketing
Explore the world of passive income through affiliate marketing to increase your earnings. Find lucrative opportunities to generate additional income without putting in constant effort.
Affiliate marketing presents a lucrative opportunity for individuals looking to generate passive income. By partnering with established brands and promoting their products or services, you can earn a commission for each sale made through your referral. If you're intrigued by the potential of affiliate marketing, let's delve into the essential aspects that can help you succeed in this field.
Understanding The Basics Of Affiliate Marketing:
Select a reputable affiliate network or program to join.
Familiarize yourself with the concept of affiliate links and how they track referrals.
Learn about different commission models, such as Pay-Per-Sale, Pay-Per-Click, and Pay-Per-Lead.
Understand the importance of disclosing affiliate relationships to maintain transparency and trust.
Choosing Profitable Niches And Products:
Research and identify niches that align with your interests, expertise, and market demand.
Consider the profitability of the niche and the commission rates offered by affiliate programs within that niche.
Look for products or services that offer unique value propositions or solve specific problems for consumers.
Evaluate the competition in the niche and identify ways to differentiate yourself.
Building A Valuable Audience And Engaging With Them:
Create quality content that resonates with your target audience, providing value and building trust.
Optimize your website or blog for search engines to attract organic traffic.
Utilize lead capture mechanisms, such as email marketing, to nurture and engage your audience.
Offer genuine recommendations and reviews, ensuring your audience sees you as a reliable source of information.
Leveraging Social Media And Content Marketing For Affiliate Success:
Develop a strong social media presence on platforms where your audience is active.
Identify and engage with relevant communities and influencers in your niche.
Create compelling content, such as blog posts, videos, or podcasts, that educates and entertains your audience.
Utilize SEO techniques to increase visibility and drive organic traffic to your affiliate content.
Remember, success in affiliate marketing requires patience, consistency, and a genuine desire to help your audience make informed purchasing decisions. By understanding the basics, selecting profitable niches, building a valuable audience, and leveraging social media and content marketing strategies, you can maximize your passive income potential in the affiliate marketing realm.
Passive Income Strategies: Building And Growing Your Online Business
Discover effective passive income strategies to build and grow your online business, providing you with a steady stream of income. Harness the power of online platforms and learn valuable techniques to generate revenue effortlessly.
Developing a profitable online business idea:
Brainstorm different online business ideas that align with your interests and skills.
Research and analyze market trends to identify profitable niches.
Conduct market research to understand your target audience and their pain points.
Identify unique selling points (USPs) for your online business idea.
Validate your idea by conducting surveys or creating a minimum viable product (MVP) to gather feedback.
Setting up and optimizing your website or e-commerce store:
Choose a domain name that reflects your brand and is easy to remember.
Select a reliable web hosting provider to ensure optimal website performance.
Build a user-friendly website or e-commerce store using content management systems (CMS) like WordPress or Shopify.
Optimize your website for search engines by using relevant keywords in your content and meta tags.
Ensure your website is mobile-friendly to provide a seamless user experience across devices.
Driving traffic and generating leads through content marketing and SEO:
Create high-quality and engaging content that resonates with your target audience.
Incorporate search engine optimization (SEO) techniques to improve your website's visibility in search engine results pages (SERPs).
Utilize keyword research to identify relevant and competitive keywords to target in your content.
Build backlinks from reputable websites to increase your website's authority and visibility.
Utilize social media platforms to promote your content and engage with your audience.
Building an email list and utilizing email marketing for passive income:
Offer valuable incentives or lead magnets to encourage website visitors to subscribe to your email list.
Use email marketing platforms like Mailchimp or ConvertKit to automate your email campaigns.
Create personalized and targeted email campaigns to nurture and engage your subscribers.
Monetize your email list by promoting affiliate products, offering exclusive discounts or deals, or selling digital products or courses.
Analyze and optimize your email campaigns based on open rates, click-through rates, and conversions.
By implementing these passive income strategies, you can build and grow a successful online business that generates income even while you sleep. Remember to continuously analyze and optimize your strategies to stay ahead of the competition and provide value to your target audience.
Maximizing Potential: Scaling And Diversifying Your Passive Income Streams
Discover the art of maximizing your income potential through scaling and diversifying passive income streams. Explore effective strategies to unlock financial growth and create lasting wealth.
Imagine a world where your income grows effortlessly, even as you sleep. By scaling and diversifying your passive income streams, you can turn this dream into a reality. In this section, we will explore various strategies to expand your income potential and unlock greater financial freedom.
Let's dive in!
Scaling Up Rental Property Investments And Expanding Your Portfolio
Investing in rental properties presents a lucrative opportunity to generate passive income. Here are some key ways to scale up your rental property investments and expand your portfolio:
Acquire additional properties: As your initial rental property starts generating steady income, consider investing in more properties to expand your portfolio and increase cash flow.
Leverage rental property management services: To manage multiple properties efficiently, leverage professional property management services that handle tenant screening, rent collection, property maintenance, and repairs.
Explore short-term rentals: Consider exploring the world of short-term rentals, such as Airbnb. This can allow you to earn a higher rental income by renting out your property on a daily or weekly basis.
Growing Dividends Through Diversified Investments And Asset Allocations
Diversification is a powerful strategy to minimize risk and maximize returns. By diversifying your investments and asset allocations, you can steadily grow your passive income. Here's how you can achieve this:
Invest in dividend stocks: Dividend stocks offer a consistent stream of income from companies that distribute a portion of their profits to shareholders. Research and invest in companies with a strong history of increasing dividends over time.
Embrace index funds: Index funds allow you to invest in a broad range of stocks that replicate a market index. This low-cost investment approach provides exposure to a diversified portfolio, reducing the risk of relying on a single stock.
Consider real estate investment trusts (REITs): REITs enable you to invest in real estate properties without the hassle of direct ownership. These companies generate income by leasing, managing, and selling properties, providing a convenient way to diversify your real estate holdings.
Expanding Intellectual Property Through New Creations And Licensing Deals
Intellectual property can be a valuable asset for generating passive income. Here's how you can expand your intellectual property portfolio:
Create new products or services: Develop innovative creations, such as ebooks, online courses, software, or artworks, that can be sold repeatedly without your active involvement. Utilize platforms like Amazon Kindle Direct Publishing or Udemy to reach a global audience.
Explore licensing deals: Consider licensing your intellectual property to others in exchange for royalty payments. This allows you to earn passive income while others handle the production, marketing, and distribution of your creations.
Leveraging Automation And Outsourcing To Streamline Passive Income Ventures
Efficiency is key when it comes to managing multiple passive income ventures. By leveraging automation and outsourcing, you can streamline your operations and free up valuable time. Consider the following:
Automate income tracking and reporting: Use financial management software or tools to automatically track and report your passive income streams, allowing you to monitor performance and make informed decisions.
Outsource time-consuming tasks: Delegate tasks like customer service, content creation, or property management to skilled professionals or virtual assistants. This helps you focus on strategic activities and ensures that your passive income ventures run smoothly.
By scaling up rental property investments, diversifying your investments, expanding your intellectual property, and leveraging automation and outsourcing, you can unlock the full potential of your passive income streams. The key to success lies in taking action and continuously seeking opportunities to grow and maximize your income.
Embracing Financial Freedom: Managing And Reinvesting Passive Income
Discover the path to financial independence through effective management and reinvestment of passive income. Achieve a secure and fulfilling future with strategic income generation.
Managing and reinvesting passive income is a crucial step towards achieving financial freedom. It's not just about generating passive income; it's about making the most out of it to secure a stable and prosperous future. In this section, we will delve into essential strategies and tips to help you effectively manage and reinvest your passive income for long-term growth and profitability.
Financial Planning And Budgeting For Passive Income
It's important to have a well-thought-out financial plan and budget in place when it comes to managing your passive income. Here are some key considerations to keep in mind:
Determine your financial goals: Clearly define your short-term and long-term financial goals. This will help you create a targeted plan for your passive income.
Analyze your current financial situation: Take stock of your existing income sources, expenses, and debts. This assessment will give you a clear picture of your financial standing and guide your budgeting decisions.
Create a realistic budget: Develop a budgeting strategy that aligns with your goals and income streams. Factor in necessary expenses, debt payments, savings, and spending allowances.
Track your income and expenses: Regularly monitor and update your financial records to ensure you stay on track with your budgeting and identify any areas of improvement.
Strategies For Reinvesting Passive Income For Long-Term Growth
Reinvesting your passive income is a powerful way to secure future financial growth. Here are some strategies to consider:
Diversify your investments: Spread your investments across different asset classes to minimize risk and maximize potential returns. Explore options such as stocks, bonds, real estate, mutual funds, or exchange-traded funds (ETFs).
Compound your returns: Reinvest your passive income earnings to take advantage of compounding returns. Compound interest can help you exponentially grow your wealth over time.
Focus on income-producing assets: Look for opportunities to invest in assets that generate regular income, such as rental properties, dividend-paying stocks, or peer-to-peer lending platforms.
Stay informed and seek professional advice: Keep yourself updated on market trends and seek advice from financial experts to make informed investment decisions.
Monitoring And Adjusting Passive Income Streams For Maximum Profitability
To ensure maximum profitability and adapt to changing market conditions, it's crucial to monitor and adjust your passive income streams. Consider the following:
Regularly review your investments: Evaluate the performance of your investments periodically to identify areas for improvement and make necessary adjustments.
Stay updated with market trends: Keep a close eye on market trends and economic factors that may impact your passive income streams. Make informed decisions based on this information.
Seek opportunities for growth: Continuously explore new investment avenues and income streams that align with your financial goals and risk tolerance.
Tips For Maintaining A Balanced And Fulfilling Lifestyle With Passive Income
While creating financial freedom is important, it's equally essential to maintain a balanced and fulfilling lifestyle. Here's how you can achieve that:
Set realistic expectations: Understand that passive income requires effort and initial investments. Be patient and have realistic expectations about the income you can generate.
Prioritize self-care and well-being: Don't neglect your physical and mental health in pursuit of financial goals. Dedicate time for relaxation, hobbies, and spending quality time with loved ones.
Automate financial processes: Take advantage of technology to automate your financial processes. Use tools for budgeting, expense tracking, and investment management.
Stay adaptable and flexible: Embrace changes and adapt your strategies as needed. The ability to adjust to new circumstances is key to maintaining a balanced lifestyle while managing your passive income.
By implementing effective financial planning, reinvestment strategies, monitoring techniques, and maintaining a balanced lifestyle, you can maximize the potential of your passive income and achieve long-term financial freedom. Embrace the journey towards managing and reinvesting your passive income, and unlock a brighter and more prosperous future.
Frequently Asked Questions For Income
What Is Income Meaning?
Income refers to the money earned by an individual or business from various sources.
What Are The 3 Types Of Income?
The three types of income are earned income, passive income, and portfolio income.
What Are Some Examples Of Income?
Income can include wages, salaries, tips, dividends, rental income, and profits from self-employment.
What Is Income For A Person?
Income is the money a person earns from work or investments. It is their earnings.
Conclusion
The concept of income plays a crucial role in our lives. It not only provides us with the means to meet our basic needs but also gives us the opportunity to pursue our passions, invest in our future, and enjoy a comfortable lifestyle.
Having a steady source of income allows individuals to have financial stability and security, enabling them to plan for the future and create a better life for themselves and their families. However, it's important to remember that income isn't everything.
While it does provide us with essential resources, it's also essential to find a balance between work and personal life, ensuring that our well-being and relationships are not compromised. Moreover, it's crucial to explore different avenues and strive for personal growth and development, whether through continuous learning, entrepreneurship, or investment opportunities.
Overall, income is a critical aspect of our lives, and having a mindful and strategic approach towards it can result in both financial success and personal fulfillment. So, take charge of your income, make wise decisions, and pave the way towards a prosperous and fulfilling future.