MLM Business Opportunity offers individuals the chance to earn income through a multi-level marketing system, where they can earn commissions not only from their own sales but also from the sales made by their recruited team members. Many people consider MLM as a way to achieve financial independence and build their own business.
By leveraging social networks and utilizing effective marketing strategies, individuals can increase their earning potential and grow their network of customers and distributors. However, it is important to carefully research and understand the specific MLM company and its products before getting involved, as not all MLM opportunities are created equal.
With the right dedication and effort, MLM can be a viable business opportunity for those willing to put in the work.
Understanding The Mlm Business Model
The MLM business model offers a promising opportunity for those looking for a flexible income source. Understand the ins and outs of MLM to make the most of this business venture.
What Is Mlm?
MLM, or Multi-Level Marketing, is a unique business model that allows individuals to build their own business by promoting and selling products or services offered by a particular company. It operates on a system that rewards not only sales but also the recruitment of new members.
In this model, each member has the opportunity to earn commissions not only from their personal sales but also from the sales made by their recruits and their recruits' recruits, forming a network of distributors.
How Mlm Works
To understand how MLM works, let's break it down into the following points:
Recruitment: MLM relies on recruiting and building a team of distributors who will help promote and sell the company's products or services.
Product or Service: MLM companies offer a range of products or services for distributors to sell. These can vary from health and wellness supplements to skincare products and household items.
Commission Structure: MLM compensation plans are designed to reward distributors based on their sales and the sales generated by their downline. This creates an incentive for distributors to not only sell products but also recruit others into the business.
Downline and Upline: In MLM, each distributor has a downline, which consists of the recruits they have personally brought into the business, as well as the recruits brought in by their downline. They also have an upline, which includes the individuals who recruited them into the MLM opportunity.
Team Building: Successful MLM distributors focus not only on selling products but also on training and supporting their downline to achieve success. This involves mentoring, providing resources, and fostering a sense of community within the team.
The Benefits Of Mlm Business Opportunity
The MLM business opportunity offers several advantages for those willing to put in the effort and dedication. Here are some key benefits:
Flexibility and Independence: MLM allows individuals to be their own boss and work on their own terms. They have the freedom to set their own schedule, work from home, and determine their income based on their efforts and the performance of their team.
Unlimited Income Potential: Unlike traditional jobs, MLM provides the opportunity to earn unlimited income. The more products sold and recruits brought into the business, the greater the earning potential.
Personal Development: MLM is not just about financial gains; it also offers personal development opportunities. Distributors can enhance their communication, leadership, and entrepreneurial skills, which can be valuable in all aspects of life.
Supportive Community: Joining an MLM company means becoming part of a community of like-minded individuals who share a common goal. This support system can provide motivation, guidance, and a sense of camaraderie among distributors.
Low Startup Costs: Compared to starting a traditional business, MLM requires relatively low startup costs. This makes it accessible to individuals from various financial backgrounds.
MLM is a unique business model that offers individuals the chance to build their own business and earn income through product sales and team recruitment. It provides flexibility, unlimited earning potential, personal development opportunities, a supportive community, and low startup costs.
Whether you are looking to generate additional income or start a new venture, MLM can be a viable option worth considering.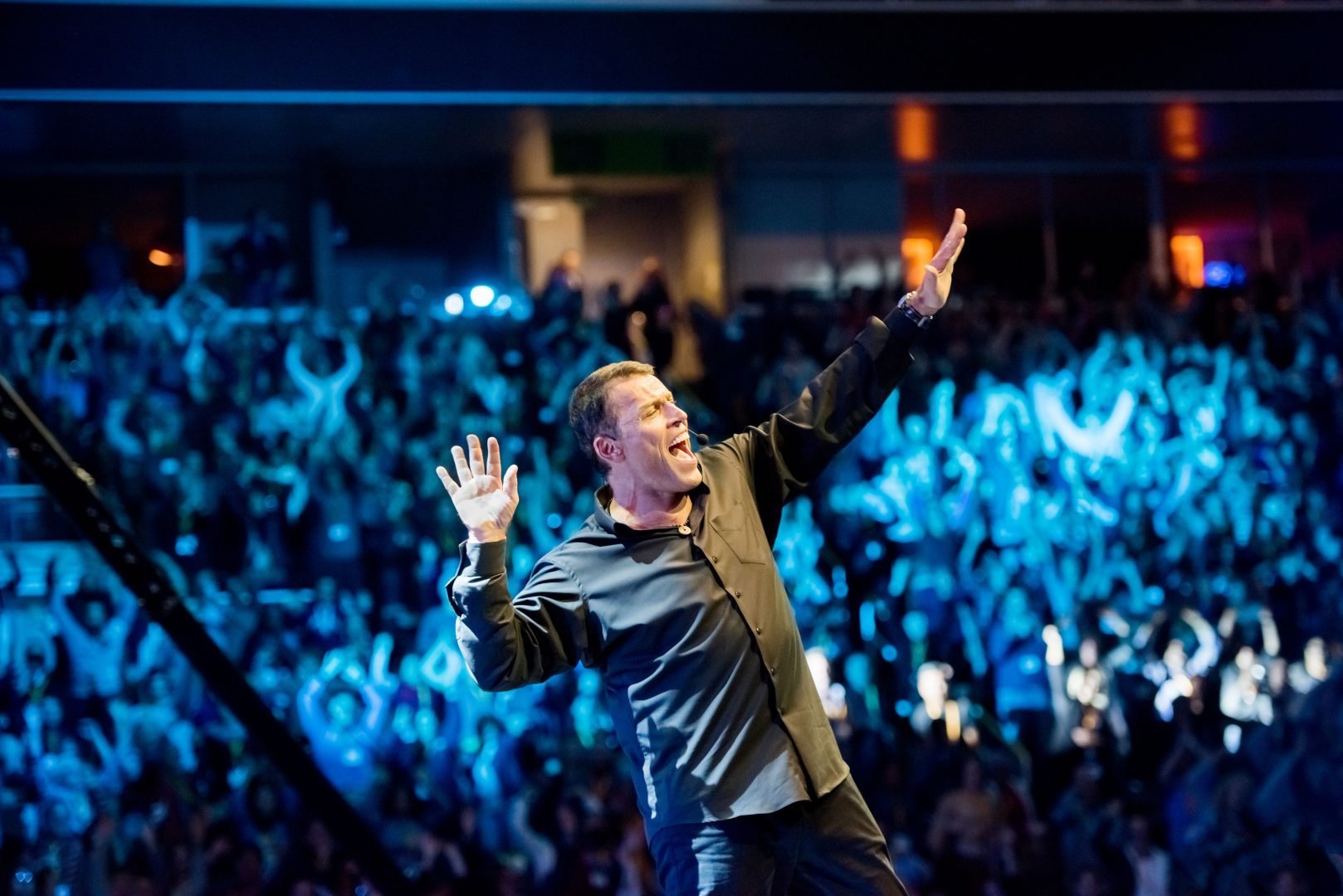 Credit: www.knowledgeformen.com
Key Factors For A Successful Mlm Venture
Starting a successful MLM venture requires key factors such as effective marketing strategies, a strong network of distributors, and a high-quality product line. With these elements in place, the MLM business opportunity has the potential for growth and profitability.
Mlm Business Opportunity
If you're considering venturing into the world of multi-level marketing (MLM), it's important to understand the key factors that contribute to a successful MLM business. By focusing on these factors, you can increase your chances of building a thriving MLM venture.
In this blog post, we will explore three crucial aspects that will help you lay a strong foundation for your MLM business.
Finding The Right Mlm Company
Choosing the right MLM company is paramount to your success. Here are a few points to consider when evaluating potential MLM companies:
Company reputation: Research the company's history, reviews, and overall reputation within the MLM industry. Look for a company that has a solid track record and has been in business for a substantial period.
Product range: Evaluate the quality and uniqueness of the products offered by the MLM company. Are they in demand? Do they align with your personal values and interests?
Compensation plan: Understand the compensation structure and how you can earn income through the MLM company. Look for a fair and transparent plan that rewards both personal sales and team building efforts.
Training and support: Ensure that the MLM company provides comprehensive training programs and ongoing support to help you navigate the business successfully.
By thoroughly researching MLM companies and finding the one that aligns with your goals and values, you'll set yourself up for success.
The Importance Of Product Selection
Choosing the right products to promote in your MLM business can significantly impact your success. Consider these factors when selecting products:
Quality: Choose products that are of high quality and offer genuine value to customers. Quality products will not only attract customers but also build trust and loyalty.
Market demand: Identify products that have a strong demand in the market. Look for products that solve a problem or fulfill a specific need.
Uniqueness: Stand out from the competition by selecting products that offer unique features or benefits. Differentiating yourself will help you attract customers and build a loyal customer base.
Personal interest: It's easier to promote products that you are genuinely interested in and passionate about. Choose products that align with your interests and values, as this will make the selling process more enjoyable and authentic.
By carefully considering these factors and selecting products that meet these criteria, you'll be well-positioned to market and sell them effectively.
Building A Solid Network Of Distributors
Building a strong network of distributors is essential for long-term success in MLM. Consider the following strategies to expand and nurture your network:
Identify potential recruits: Look for individuals who are motivated, have a strong work ethic, and align with the company's values. Focus on quality over quantity when selecting distributors.
Provide comprehensive training: Offer training programs that empower distributors with the knowledge and skills needed to succeed. A well-trained team will be more effective in promoting products and recruiting new members.
Foster a supportive community: Create a culture of positivity, collaboration, and support within your MLM network. Encourage distributors to help and motivate each other, fostering a sense of belonging and teamwork.
Regular communication: Maintain open lines of communication with your team through regular meetings, webinars, and social media groups. This will help you address concerns, celebrate successes, and provide ongoing support.
By focusing on building a solid network of distributors, you'll create a strong foundation for your MLM business and pave the way for sustained growth.
Finding the right MLM company, selecting the right products, and building a solid network of distributors are essential factors for a successful MLM venture. By carefully considering these aspects and implementing effective strategies, you'll be well on your way to creating a thriving MLM business.
So, take the time to research, evaluate, and plan for success in your MLM journey.
Strategies For Maximizing Success In Mlm
Maximize your MLM business opportunity with strategic approaches for success. Discover effective tactics to boost your network marketing endeavors and achieve remarkable results in the industry.
MLM, or multi-level marketing, is a unique business opportunity that offers individuals the chance to build their own businesses and achieve financial success. However, like any other business venture, success in MLM requires effective strategies and techniques. In this section, we will explore some key strategies for maximizing success in MLM, including developing effective marketing techniques, building and nurturing strong relationships, and leveraging technology for growth.
Developing Effective Marketing Techniques:
Identifying target market: Research and analyze your target market to understand their needs, preferences, and pain points.
Compelling messaging: Craft persuasive and compelling messages that highlight the unique benefits and opportunities of your MLM business.
Utilizing social media: Leverage social media platforms to reach a wider audience, engage with potential customers, and build brand visibility.
Content marketing: Create relevant and valuable content, such as blog posts, videos, and podcasts, to establish yourself as an authority in the industry and attract potential prospects.
Search engine optimization (SEO): Optimize your website and content for search engines to increase visibility and drive organic traffic.
Building And Nurturing Strong Relationships:
Effective communication: Maintain open and honest communication with your team members and prospects, providing timely support, guidance, and feedback.
Personalized approach: Tailor your interactions to the individual needs and goals of your team members, offering personalized training and resources.
Mentorship and leadership: Act as a mentor and leader to your team, providing guidance, motivation, and support to help them succeed.
Networking events: Attend industry events, conferences, and local networking opportunities to expand your network and forge connections with like-minded individuals.
Recognition and rewards: Recognize and reward your team members' achievements to foster a positive and motivating environment.
Leveraging Technology For Growth:
CRM systems: Implement a customer relationship management (CRM) system to efficiently manage leads, track sales, and automate communication.
E-commerce platforms: Utilize e-commerce platforms to sell products online, providing convenience and accessibility to customers.
Marketing automation tools: Use automation tools to streamline marketing processes, such as email campaigns, social media scheduling, and lead nurturing.
Data analytics: Monitor and analyze data to gain insights into customer behavior, identify trends, and make informed business decisions.
Online training and education: Leverage online platforms to provide training and educational resources to your team members, enabling them to enhance their skills and knowledge.
Implementing these strategies can help you maximize your success in the MLM business. By developing effective marketing techniques, building and nurturing strong relationships, and leveraging technology for growth, you will be well-positioned to achieve your goals and thrive in the MLM industry.
Common Challenges In Mlm
MLM business opportunities often face common challenges such as recruitment difficulties, high turnover rates, and negative perception from the public. These hurdles can hinder the growth and success of MLM ventures.
Overcoming Skepticism And Misconceptions
Many people have preconceived notions about MLM businesses, which can make it challenging to gain their trust and convince them of the potential opportunities. Here are some ways to overcome skepticism and misconceptions in MLM:
Build credibility: Establish yourself as an expert in your MLM field by sharing your knowledge and success stories. Provide valuable content through blog posts, social media, and online forums.
Educate prospects: Take the time to educate people about the MLM industry, its potential, and the specific benefits of your business opportunity. Address their concerns and provide concrete examples of others who have achieved success.
Address common misconceptions: Be proactive in dispelling common myths associated with MLM, such as pyramid schemes or the idea that only the first few participants can earn money. Explain the legitimate business model and how everyone has an equal chance to succeed.
Provide proof of success: Share testimonials, case studies, and income reports from successful MLM entrepreneurs to show that it is possible to achieve financial success in this industry. Highlight the real people who have transformed their lives through MLM.
Dealing With Rejection And Setbacks
Rejection and setbacks are inevitable in any MLM business. Here is how you can handle them with resilience and determination:
Embrace a positive mindset: Rejection is not personal; it's a part of the business. Understand that not everyone will be interested, and that's okay. Maintain a positive attitude and learn from every setback.
Learn from rejection: Analyze the reasons behind the rejection and use it as a learning opportunity. Adapt your communication style, refine your pitch, and identify areas for improvement.
Seek support from your team: Lean on your fellow MLM entrepreneurs for support and guidance. They have likely faced similar challenges and can provide valuable advice to help you navigate through tough times.
Set realistic goals: Break down your long-term objectives into smaller, achievable goals. Celebrate each milestone and keep moving forward. This will help you stay motivated even when faced with setbacks.
Continuous learning and personal growth: Invest in your own personal development through self-improvement books, seminars, and podcasts. Develop your skills, mindset, and resilience to bounce back stronger from rejections.
Staying Motivated During Slow Periods
Slow periods are part of the MLM journey, but they can be discouraging. Stay motivated and focused with these strategies:
Reflect on your why: Remind yourself of the reasons why you joined the MLM business in the first place. Whether it's financial freedom, more time with family, or personal growth, reconnecting with your purpose will reignite your motivation.
Set short-term goals: Define smaller goals that you can achieve during slow periods. These could include building your network, increasing your product knowledge, or enhancing your marketing strategies. Celebrate these accomplishments and keep pushing forward.
Stay connected with your team: Regularly engage with your MLM team through meetings, online groups, or virtual events. Surrounding yourself with like-minded individuals who share the same goals will boost collective motivation and create a support network.
Focus on self-care: Take care of your physical and mental well-being during slow periods. Exercise, practice mindfulness, and maintain a balanced lifestyle. Being in a positive state of mind will benefit your overall motivation and productivity.
Seek inspiration: Read success stories of MLM leaders, listen to motivational podcasts, or attend industry conferences. Surround yourself with inspiration to keep your motivation levels high even during challenging times.
Remember, success in MLM often comes with perseverance, adaptability, and continuous learning. By overcoming skepticism, dealing with rejection, and staying motivated during slow periods, you're setting yourself up for long-term success in your MLM business.
Tools And Techniques For Overcoming Challenges
Overcome challenges in your MLM business opportunity with effective tools and techniques, paving the way for success. Unlock your potential and grow your network with proven strategies. Embrace the opportunities and rise above any obstacles in your path.
Building A Resilient Mindset:
Developing a mindset that is resilient to challenges is essential for success in any MLM business opportunity. Here are some key strategies to build a resilient mindset:
Embrace a growth mindset: Believe that your abilities and skills can be developed through effort and practice. View setbacks as opportunities for learning and improvement.
Stay positive: Cultivate a positive outlook that enables you to stay motivated and focused even during difficult times.
Practice self-care: Taking care of your physical and mental well-being is crucial for maintaining resilience. Engage in activities that recharge and rejuvenate you.
Set realistic expectations: Recognize that challenges are a natural part of the MLM journey. Establish realistic goals and understand that success may require time and perseverance.
Learn from successful leaders: Study the experiences and strategies of successful MLM leaders to gain insights and inspiration for overcoming challenges.
Training And Mentorship Programs:
MLM business opportunities often provide training and mentorship programs to help distributors succeed. Here's how these programs can support you:
Comprehensive product knowledge: Training programs equip distributors with in-depth knowledge about the products they are promoting. This knowledge allows you to confidently communicate the benefits and address customer inquiries.
Sales and marketing techniques: Learn effective sales and marketing strategies from experienced mentors. These techniques can help you promote your MLM business and attract potential customers.
Personal development: Mentorship programs focus on developing your skills, such as communication, leadership, and goal-setting. These skills are vital not only for your MLM business success but also for personal growth.
Ongoing support: Mentors and training programs provide continuous support to help you navigate challenges, answer questions, and guide you along your MLM journey.
Networking opportunities: Training programs often facilitate networking events where you can connect with like-minded individuals, learn from their experiences, and form valuable business relationships.
Utilizing Support Networks:
MLM business opportunities thrive in an environment of collaboration and mutual support. Here's how to make the most of your support networks:
Team collaboration: Collaborate with fellow distributors within your MLM network. By sharing knowledge, experiences, and ideas, you can overcome challenges together and learn from one another's successes.
Online communities: Join online forums and social media groups dedicated to MLM business opportunities. Interact with individuals who have similar goals and challenges. The collective wisdom and support of these communities can be invaluable.
Seek guidance from upline leaders: Your upline leaders, who are experienced MLM distributors, can provide guidance and mentorship. Don't hesitate to reach out to them for advice, insights, and motivation.
Attend events and conferences: Participate in MLM events, conferences, and training sessions. These gatherings provide opportunities to connect with industry experts, learn new strategies, and expand your MLM network.
Accountability partners: Find an accountability partner within your MLM network. Regularly check in with each other to track progress, share challenges, and provide support and encouragement.
Remember, building a resilient mindset, leveraging training and mentorship programs, and utilizing support networks are crucial tools and techniques for overcoming challenges in your MLM business opportunity. Embrace them, stay determined, and pave the way to your success.
Scaling Up Your Mlm Business
Looking to scale up your MLM business? Discover the untapped potential of MLM business opportunities for exponential growth and success. Maximize your earnings and expand your network with proven strategies.
Expanding your network of distributors:
Build relationships with your existing distributors and provide support and training to help them succeed.
Attend industry events and network with professionals to identify potential distributors who align with your business values.
Leverage social media platforms to connect with a wider audience and attract new distributors.
Consider implementing referral programs or incentives to encourage your current distributors to bring in new recruits.
Continuously invest in personal growth and development to become an effective leader and mentor for your team.
Implementing effective sales and recruitment strategies:
Develop a comprehensive marketing plan that includes both traditional and digital channels to reach a broader audience.
Utilize various marketing techniques such as social media marketing, content marketing, and influencer partnerships to generate leads and attract potential customers.
Conduct regular training sessions to equip your distributors with the necessary skills to effectively promote the products and recruit new members.
Offer incentives and rewards to motivate your distributors and encourage them to reach their targets.
Analyze data and metrics to identify areas of improvement and refine your strategies accordingly.
Diversifying product offerings:
Conduct market research to identify additional product lines that complement your existing offerings.
Collaborate with suppliers and manufacturers to expand your product range and cater to a wider customer base.
Regularly evaluate your product offerings and make necessary updates to stay competitive in the market.
Provide detailed product information and highlight the unique selling points to attract customers.
Continuously seek customer feedback to identify areas of improvement and introduce new products based on their preferences.
By prioritizing these strategies, you can scale up your MLM business and achieve long-term success. Remember, building strong relationships, implementing effective marketing techniques, and diversifying your product offerings are key to expanding your network and driving growth. With dedication, perseverance, and a solid business plan, you can take your MLM business to new heights.
Leadership And Success In Mlm
Leadership plays a crucial role in achieving success in the MLM business opportunity. Effective leaders inspire and guide their teams, fostering growth and maximizing potential for success in the MLM industry.
Growing and leading a successful MLM business requires a combination of essential skills and qualities. In this section, we will explore the importance of developing leadership skills, providing guidance and support to your team, and achieving financial freedom through MLM.
Developing Leadership Skills:
Empowering others: Being a leader in MLM means equipping your team with the skills, knowledge, and mindset needed for success.
Continuous learning: Leaders in MLM are always seeking to expand their knowledge and stay updated with the industry trends to guide their team effectively.
Effective communication: Strong leadership involves clear and open communication channels that foster trust, motivation, and collaboration within your team.
Problem-solving: As a leader, you'll face challenges along the way. Developing problem-solving skills will enable you to find innovative solutions for your team.
Providing Guidance And Support To Your Team:
Mentoring: Act as a mentor to your team members, offering guidance, motivation, and support in their MLM journey.
Training and development: Provide training programs and resources to help your team improve their skills, enhance their confidence, and reach their goals.
Recognition and appreciation: Recognize the achievements and efforts of your team members, as it fosters motivation, loyalty, and a positive work environment.
Encourage collaboration: Create an atmosphere of teamwork where team members can share ideas, support each other, and learn from one another's experiences.
Achieving Financial Freedom Through Mlm:
Residual income: MLM offers the opportunity for a recurring income stream, allowing you to build a long-term passive income source.
Flexibility and autonomy: MLM provides the freedom to choose your own working hours, work from anywhere, and have control over your business.
Leveraging networks: One of the key benefits of MLM is the ability to leverage your existing networks and expand your reach through referrals and recommendations.
Unlimited earning potential: Unlike traditional jobs with fixed salaries, MLM offers unlimited earning potential based on your efforts and the success of your team.
Leadership plays a pivotal role in MLM success. By developing leadership skills, providing guidance and support to your team, and leveraging the financial opportunities offered by MLM, you can create a thriving business that brings both personal and financial fulfillment.
Case Studies: Inspiring Mlm Success Stories
Explore MLM success stories and be inspired by real-life case studies that showcase the incredible opportunities available in the MLM business. From financial freedom to personal growth, these stories reveal the potential and rewards of joining the MLM industry.
Success Story 1: From A Single Distributor To A Thriving Mlm Business
Have you ever wondered how some individuals turn their MLM business opportunities into thriving ventures? Let me share with you an inspiring success story of someone who started as a single distributor and built a flourishing MLM business empire.
Started as a distributor: This person began their MLM journey as a humble distributor, selling product and recruiting a small team.
Persistence and hard work: Through sheer determination and relentless effort, they persevered, facing obstacles head-on and never giving up.
Leadership skills: The successful MLM entrepreneur demonstrated exceptional leadership qualities, inspiring and guiding their team to achieve remarkable results.
Expanding the business: Over time, this distributor expanded their network, reaching out to new markets and diversifying their product range.
Training and development: They provided comprehensive training and development programs for their team members, empowering them with the knowledge and skills to succeed.
Leveraging technology: Harnessing the power of technology, this individual utilized online platforms and social media to maximize their reach and attract customers.
Building strong relationships: The MLM success story is a testament to the importance of building strong relationships, both with team members and customers alike.
Success Story 2: Achieving Financial Independence Through Mlm
Imagine achieving financial independence and having the freedom to live life on your terms. This second MLM success story showcases how an individual transformed their life by leveraging the MLM business opportunity.
Escaping the 9-to-5 grind: The MLM entrepreneur was tired of the traditional 9-to-5 job and sought an alternative solution that would allow them to break free from the corporate rat race.
Residual income: By building a strong MLM team and nurturing customer relationships, this individual created a sustainable source of passive income, providing them with financial stability.
Flexibility and freedom: MLM empowered this person to work on their own schedule, balancing personal and professional commitments.
Expanding horizons: The success story demonstrates how the MLM model opened doors to new opportunities and experiences that were previously unimaginable.
Empowering others: This individual not only achieved financial independence but also helped others on their journey to financial freedom, embodying the spirit of collaboration and support within MLM.
Success Story 3: Overcoming Challenges To Build A Successful Mlm Empire
The path to MLM success comes with its fair share of challenges. However, with determination and resilience, it's possible to triumph over obstacles and create a thriving MLM empire.
Initial setbacks: The MLM business journey started with difficulties and setbacks, but the individual learned from their mistakes and used them as stepping stones to success.
Embracing change: Flexibility and adaptability were key factors in overcoming challenges and evolving with the ever-changing MLM landscape.
Nurturing a positive mindset: The successful MLM entrepreneur faced numerous hurdles but maintained a positive attitude, believing in their ability to overcome any obstacle.
Strong support system: Building a supportive network was vital for navigating challenges, with mentors, teammates, and fellow MLM entrepreneurs providing guidance and encouragement.
Innovating and staying relevant: The MLM success story highlights the importance of staying ahead of the curve, consistently innovating and adapting to market trends.
Scaling the business: Through strategic planning and careful execution, the individual successfully scaled their MLM business, expanding their reach and impact.
Inspiring others: Ultimately, this success story serves as an inspiration to aspiring MLM entrepreneurs, proving that with determination and resilience, anything is possible.
By diving into these inspiring MLM success stories, you can glean valuable insights and gain a deeper understanding of how individuals have transformed their lives and built successful MLM businesses. The key lies in embracing challenges, nurturing relationships, and continuously evolving to stay ahead in the MLM industry.
Frequently Asked Questions For Mlm Business Opportunity
What Is Mlm Business Opportunity?
MLM business opportunity refers to a business model where individuals earn money through selling products and recruiting others.
Can You Make A Living Off Mlm?
MLM can provide a living, but success depends on various factors such as effort, skills, and market conditions.
Which Mlm Company To Join?
Choose an MLM company that aligns with your interests, values, and offers a proven, high-quality product or service.
What Is The Highest Paying Mlm Company?
The highest paying MLM company is a subjective term influenced by various factors.
Conclusion
With the rise of remote work and the desire for financial freedom, MLM business opportunities have become increasingly popular. These opportunities offer individuals the chance to work for themselves and earn a significant income. The flexibility and potential for high earnings make MLM a tempting option for many.
However, it is crucial to approach MLM opportunities with caution. While some MLM companies offer legitimate products and business models, others may operate as scams or pyramid schemes. It is essential to thoroughly research any MLM opportunity before committing time or money.
Look for companies with transparent compensation plans, a strong product line, and a history of success. Additionally, seek out testimonials and reviews from others who have worked with the company to gauge their experiences. Remember, success in MLM requires hard work, dedication, and a solid understanding of the business model.
By choosing wisely and approaching MLM opportunities with a critical eye, you can increase your chances of success in this ever-growing industry.