Nutrition is the process of obtaining and consuming food necessary for growth, development, and maintaining good health. It involves the study of the nutrients in food and how they affect our bodies.
Good nutrition is crucial for overall well-being and can help prevent chronic diseases such as obesity, diabetes, and heart disease. It also plays a significant role in our immune system and energy levels. Understanding nutrition can help individuals make informed choices about their diet and lead a healthy lifestyle.
By consuming a balanced diet, rich in nutrients, we can optimize our health and promote longevity.
The Importance Of Nutrition
Nutrition plays a crucial role in maintaining good health and overall well-being. A balanced diet rich in essential nutrients helps to provide energy, support bodily functions, and reduce the risk of chronic diseases. Prioritizing nutrition is key to improving and sustaining a healthy lifestyle.
When it comes to overall well-being, nutrition plays a vital role in keeping our bodies and minds healthy and functioning at their best. The food we consume provides us with the essential nutrients our bodies need to grow, repair, and maintain optimal health.
Understanding the role of nutrition in our daily lives is crucial for making informed choices about what we eat. Let's explore the impact of healthy eating on physical and mental health, as well as the link between nutrition and disease prevention.
Understanding The Role Of Nutrition In Overall Well-Being
Proper nutrition is the foundation for optimal health, providing our bodies with the necessary energy and nutrients to function effectively.
A balanced diet, rich in vitamins, minerals, carbohydrates, proteins, and healthy fats, supports healthy growth, development, and proper organ function.
Nutrition contributes to maintaining a healthy weight, reducing the risk of chronic diseases, and supporting the immune system.
By understanding our nutritional needs, we can make informed choices and develop healthy eating habits that promote long-term well-being.
The Impact Of Healthy Eating On Physical And Mental Health
Healthy eating habits not only contribute to physical well-being but also have a significant impact on mental health.
Proper nutrition supports brain function, improving cognitive performance, concentration, and memory.
Nutrient-dense foods, such as fruits, vegetables, whole grains, and lean proteins, provide the necessary vitamins and minerals to support emotional well-being and reduce the risk of mood disorders.
A well-balanced diet can help prevent chronic conditions like obesity, heart disease, diabetes, and some types of cancer, promoting longevity and enhancing overall quality of life.
Exploring The Link Between Nutrition And Disease Prevention
Scientific research consistently shows a strong connection between nutrition and disease prevention.
Consuming a variety of nutrient-rich foods strengthens the immune system, reducing the risk of infections and supporting the body's ability to fight off illnesses.
A diet high in fruits, vegetables, and whole grains is associated with a lower risk of chronic diseases, including cardiovascular diseases and certain types of cancer.
Adequate intake of essential nutrients, such as vitamin C, vitamin D, and omega-3 fatty acids, has been linked to a lower risk of age-related eye diseases, including macular degeneration and cataracts.
Understanding the importance of nutrition empowers us to make healthier choices, leading to improved overall well-being. By embracing a well-balanced diet, we can protect our physical and mental health, reduce the risk of chronic diseases, and enhance our body's natural defenses.
Let's prioritize nutrition and nourish our bodies to live vibrant, healthy lives.
Essential Nutrients For A Healthy Diet
Maintaining a healthy diet requires essential nutrients that support optimal nutrition. These vital nutrients are crucial for the body's overall well-being and include proteins, carbohydrates, fats, vitamins, minerals, and water. By incorporating these nutrients into our daily meals, we can ensure a balanced and nourishing diet.
Maintaining a healthy diet is crucial for our overall well-being. The food we consume provides us with essential nutrients that fuel our bodies and promote optimal functioning. In this section, we will discuss the key nutrients that play a vital role in our diet.
From macronutrients to micronutrients and the power of hydration, let's delve into the essentials for a healthy body and mind.
Macronutrients: Fueling Your Body With Carbohydrates, Proteins, And Fats
Carbohydrates: These energy-rich nutrients are the body's preferred source of fuel. They provide glucose, which our cells convert into energy. Examples of healthy carbohydrate sources include whole grains, fruits, vegetables, and legumes.
Proteins: Building blocks for our tissues, proteins are essential for growth, repair, and maintenance. They also serve as enzymes, hormones, and antibodies. Sources of lean protein include poultry, fish, tofu, beans, nuts, and dairy products.
Fats: While fats have a bad reputation, they are necessary for our bodies. They store energy, insulate our organs, and help absorb fat-soluble vitamins. Opt for healthier fats found in avocados, nuts, seeds, olive oil, and fatty fish like salmon.
Micronutrients: Vital Vitamins And Minerals For Optimal Functioning
Vitamins: These organic compounds are essential for various bodily functions. Here are some key vitamins and their roles:
Vitamin A: Supports vision, immune system, and cell growth and differentiation. Found in carrots, sweet potatoes, and spinach.
Vitamin C: Helps with collagen synthesis, wound healing, and boosts immune function. Found in citrus fruits, berries, and bell peppers.
Vitamin D: Aids in calcium absorption, promoting healthy bones. It is synthesized when our skin is exposed to sunlight. Found in fatty fish and fortified dairy products.
B Vitamins: Including thiamine, riboflavin, niacin, and folate, B vitamins play a crucial role in energy production, brain function, and the formation of red blood cells. Found in whole grains, legumes, and leafy greens.
Minerals: These inorganic compounds are necessary for various bodily functions. Here are some vital minerals:
Calcium: Essential for strong bones and teeth, nerve transmission, and muscle contraction. Found in dairy products, leafy greens, and fortified foods.
Iron: Required for oxygen transport and energy production. Found in red meat, poultry, beans, and leafy greens.
Zinc: Plays a role in immune function, wound healing, and the synthesis of DNA. Found in meat, shellfish, legumes, and nuts.
Magnesium: Involved in hundreds of biochemical reactions, including energy production and muscle function. Found in nuts, seeds, whole grains, and leafy greens.
Hydration: The Power Of Water In Maintaining Health
Water is often overlooked but is absolutely crucial for our bodies' proper functioning. It is involved in nearly every bodily process, from digestion and nutrient absorption to temperature regulation and waste removal. Here's why maintaining proper hydration is essential:
Water aids in digestion and prevents constipation.
It regulates body temperature and helps cool us down when we're hot.
Water cushions and lubricates joints, promoting ease of movement.
It transports nutrients and oxygen to cells and removes waste products.
Proper hydration supports cognitive function and helps maintain focus and concentration.
Remember, staying hydrated is not only about drinking water but also consuming hydrating foods like fresh fruits and vegetables. Aim to drink adequate water throughout the day and pay attention to your body's signals to keep yourself properly hydrated.
By ensuring a well-rounded intake of macronutrients, micronutrients, and maintaining optimal hydration, you can support your body's functioning and enjoy the benefits of a healthy diet.
Healthy Eating Patterns And Diets
Eating a nutritious diet is crucial for maintaining a healthy lifestyle. By following healthy eating patterns and diets, you can ensure that you are getting the necessary nutrition for optimal health.
The Mediterranean Diet: A Nutrient-Rich Approach To Eating
The Mediterranean diet is a popular eating pattern that is not only delicious but also highly nutritious. Based on the traditional foods consumed by people living in countries such as Greece and Italy, this diet emphasizes fruits, vegetables, whole grains, legumes, and healthy fats like olive oil.
Here's why the Mediterranean diet is worth adopting:
A focus on plant-based foods: The Mediterranean diet places a heavy emphasis on fruits, vegetables, legumes, and nuts, which are packed with essential vitamins, minerals, and fiber. These plant-based foods provide a wide range of nutrients that are vital for our overall health.
Incorporation of healthy fats: Unlike many other diets, the Mediterranean diet does not shy away from fats. However, it emphasizes consuming healthy fats like olive oil, which is rich in monounsaturated fats and antioxidants. These fats have been shown to improve heart health and provide anti-inflammatory benefits.
Moderate consumption of fish and poultry: The Mediterranean diet recommends consuming fish and poultry in moderate amounts rather than relying heavily on red meat. Fish, especially fatty fish like salmon and sardines, are excellent sources of omega-3 fatty acids, which have been linked to various health benefits including reduced risk of heart disease.
Limited intake of added sugars and processed foods: One of the key principles of the Mediterranean diet is reducing the consumption of added sugars and processed foods. Instead, it promotes the use of natural sweeteners like honey and emphasizes cooking meals from scratch using fresh ingredients. This can help support weight management and reduce the risk of chronic diseases.
The Plant-Based Diet: Nourishing Your Body With Plants
A plant-based diet is centered around foods derived from plants, such as fruits, vegetables, whole grains, legumes, nuts, and seeds. While it may involve different variations, the common goal is to prioritize plant foods. Here's why a plant-based diet can benefit your health:
Higher intake of fiber: Plant-based diets are naturally high in fiber, which can promote healthy digestion, help maintain a healthy weight, and reduce the risk of chronic diseases like heart disease and type 2 diabetes.
Abundance of vitamins and minerals: Fruits, vegetables, whole grains, and legumes are excellent sources of vitamins and minerals that are essential for optimal health. These include vitamin C, vitamin A, potassium, magnesium, and many others.
Lower risk of chronic diseases: Studies have shown that those following a plant-based diet have a reduced risk of conditions such as heart disease, high blood pressure, and certain types of cancer. This may be due to the higher intake of nutrients and lower intake of saturated fats typically associated with plant-based eating patterns.
Environmental sustainability: Adopting a plant-based diet can have a positive impact on the environment. Plant foods generally require fewer resources and produce fewer greenhouse gas emissions compared to animal-based products. By choosing plant-based options more often, you can contribute to a more sustainable food system.
The Dash Diet: Lowering Blood Pressure With Healthy Foods
The DASH (Dietary Approaches to Stop Hypertension) diet is specifically designed to lower blood pressure levels and improve overall heart health. This eating pattern focuses on consuming foods that are low in sodium and high in nutrients known to support healthy blood pressure levels.
Here's how the DASH diet works:
Reducing sodium intake: The DASH diet emphasizes minimizing sodium intake by reducing the consumption of processed foods, which are typically high in sodium. By lowering sodium levels, blood pressure can be effectively controlled and managed.
Promoting a balanced approach: The DASH diet encourages a balanced approach to eating, emphasizing a variety of fruits, vegetables, whole grains, lean proteins, and low-fat dairy products. This combination of food groups provides essential nutrients while keeping saturated fat and cholesterol intake in check.
Emphasis on potassium and magnesium-rich foods: The DASH diet encourages the consumption of foods that are rich in potassium and magnesium, such as bananas, leafy greens, beans, and nuts. Both of these minerals have been shown to help lower blood pressure levels.
A focus on portion control: While the DASH diet does not restrict calories, it does encourage portion control to promote healthy weight management. By being mindful of portion sizes, you can maintain a healthy weight and reduce the risk of developing hypertension.
Incorporating any of these healthy eating patterns into your lifestyle can provide numerous health benefits, from reducing the risk of chronic diseases to supporting overall well-being. Consider adopting one that aligns with your personal preferences and health goals and enjoy the positive impact it can have on your health.
Creating A Balanced Meal Plan
Achieving optimum nutrition through a well-balanced meal plan is key to maintaining a healthy lifestyle. By incorporating a variety of wholesome foods, you can ensure your body receives all the essential nutrients it needs.
Understanding Portion Sizes And Serving Recommendations
Portion sizes and serving recommendations play a crucial role in creating a balanced meal plan. It's important to have an understanding of how much food we should consume to meet our nutritional needs without overeating or under-eating. Here are some key points to keep in mind:
A portion size refers to the amount of food we choose to eat at a given time, while a serving size is a specific amount of food defined by measurements like cups or grams.
Portion sizes can vary depending on age, gender, activity level, and individual goals.
Be mindful of portion distortion, which occurs when we underestimate or overestimate the amount of food we actually consume.
To help visualize appropriate portion sizes, consider using everyday objects as reference points. For example, a serving of cooked pasta is about the size of a tennis ball.
It's helpful to familiarize ourselves with serving recommendations from food groups to ensure we're consuming a balanced meal. The USDA's MyPlate provides guidance on the recommended daily intake of fruits, vegetables, grains, protein, and dairy.
Incorporating A Variety Of Colors And Food Groups
When planning a balanced meal, it's important to incorporate a variety of colors and food groups. This not only makes the meal visually appealing but also ensures we receive a wide range of essential nutrients. Consider the following tips:
Aim to include fruits and vegetables of different colors in every meal. Each color group offers unique vitamins, minerals, and antioxidants.
Examples: Leafy greens provide iron and calcium, while vibrant orange vegetables like carrots offer beta-carotene and vitamin C.
Include whole grains, such as whole wheat bread or brown rice, as a source of fiber and complex carbohydrates.
Incorporate lean sources of protein, such as poultry, fish, beans, or tofu, into your meals. These provide essential amino acids and support muscle growth and repair.
Don't forget about healthy fats! Include sources like avocados, nuts, and olive oil to promote satiety and support nutrient absorption.
Dairy or dairy alternatives can be included as a source of calcium and vitamin D.
Experiment with different recipes and cooking methods to keep your meals interesting and enjoyable.
Mindful Eating: Listening To Your Body'S Hunger And Fullness Cues
In our fast-paced world, we often rush through meals without paying attention to our body's signals of hunger and fullness. Practicing mindful eating can help establish a healthier relationship with food. Consider the following strategies:
Start your meal by taking a few deep breaths and slowing down. This helps shift your focus to the present moment and creates awareness of your body's needs.
Before eating, ask yourself if you're truly hungry or if you're eating out of emotional or external cues.
Pay attention to the physical sensations of hunger and fullness throughout your meal. Eat until you feel satisfied, not overly full.
Practice mindful portion control by serving smaller portions and allowing yourself to go for seconds if necessary.
Minimize distractions while eating, such as watching TV or scrolling through your phone. Instead, savor each bite and appreciate the flavors and textures of your food.
Take breaks during your meal to assess your level of fullness. This allows your body to catch up with your brain's signals and prevents overeating.
Remember that it's normal to occasionally indulge in your favorite treats. By listening to your body and practicing balance, you can enjoy all foods in moderation.
Strategies For Overcoming Challenges
Discover effective strategies to overcome nutrition challenges. Enhance your diet with personalized meal planning, mindful eating, and incorporating nutrient-rich foods to optimize your health and wellbeing.
Eating a nutritious diet is essential for maintaining good health. However, there are various challenges that can make it difficult to stick to healthy eating habits. In this section, we will discuss effective strategies to overcome these challenges, focusing on overcoming emotional eating and food cravings, practical tips for eating healthy on a budget, and navigating social situations while maintaining healthy habits.
Overcoming Emotional Eating And Food Cravings
Understand the triggers: Identify the emotions or situations that lead to emotional eating. This awareness will help you develop effective coping mechanisms.
Find alternative activities: Instead of turning to food when you're stressed or upset, try engaging in activities such as exercise, meditation, or hobbies that distract and relax you.
Practice mindful eating: Pay attention to your body's hunger and fullness signals. Slow down and savor each bite, allowing yourself to truly enjoy the flavors and textures of the food.
Keep a food diary: Tracking your food intake and emotions associated with eating can help you identify patterns and make healthier choices in the future.
Seek support: Reach out to friends, family, or a support group to share your struggles and receive encouragement. Consider seeking professional help if emotional eating becomes a persistent issue.
Practical Tips For Eating Healthy On A Budget
Meal planning: Plan your meals in advance to avoid impulsive purchases and wasted ingredients. Look for sales and discounts to maximize your budget.
Buy in bulk: Purchasing staple foods like rice, beans, and oats in bulk can help save money in the long run. Store them properly to maintain their freshness.
Cook at home: Preparing meals at home is not only more cost-effective but also allows you to have control over the ingredients, portion sizes, and cooking methods.
Embrace frozen and seasonal produce: Frozen fruits and vegetables are often just as nutritious as fresh ones and can be more budget-friendly. Opt for seasonal produce as it tends to be more affordable and flavorful.
Reduce food waste: Use leftovers creatively by incorporating them into new dishes or freezing them for later use. Avoid buying more than you need to prevent food from going to waste.
Navigating Social Situations And Maintaining Healthy Habits
Communicate your dietary needs: When attending social events, inform your host or friends about any dietary restrictions or preferences you have. Offer to bring a dish that aligns with your healthy eating goals.
Choose wisely at restaurants: Research restaurant menus in advance and select dishes that are nutrient-dense and balanced. Opt for healthier cooking methods like grilling, steaming, or baking.
Practice portion control: Be mindful of portion sizes when eating out with friends or attending parties. Consider sharing dishes or taking leftovers home to avoid overeating.
Stay hydrated: Drinking water or unsweetened beverages can help curb cravings and keep you feeling full during social gatherings.
Focus on socializing: Put the emphasis on connecting with others rather than solely on food. Engage in conversations, play games, or participate in activities that don't revolve around eating.
By implementing these strategies, you can overcome common challenges and maintain a healthy diet, even in situations that might tempt you to stray from your goals. Remember, consistency and self-compassion are key on your journey towards a nutritious lifestyle.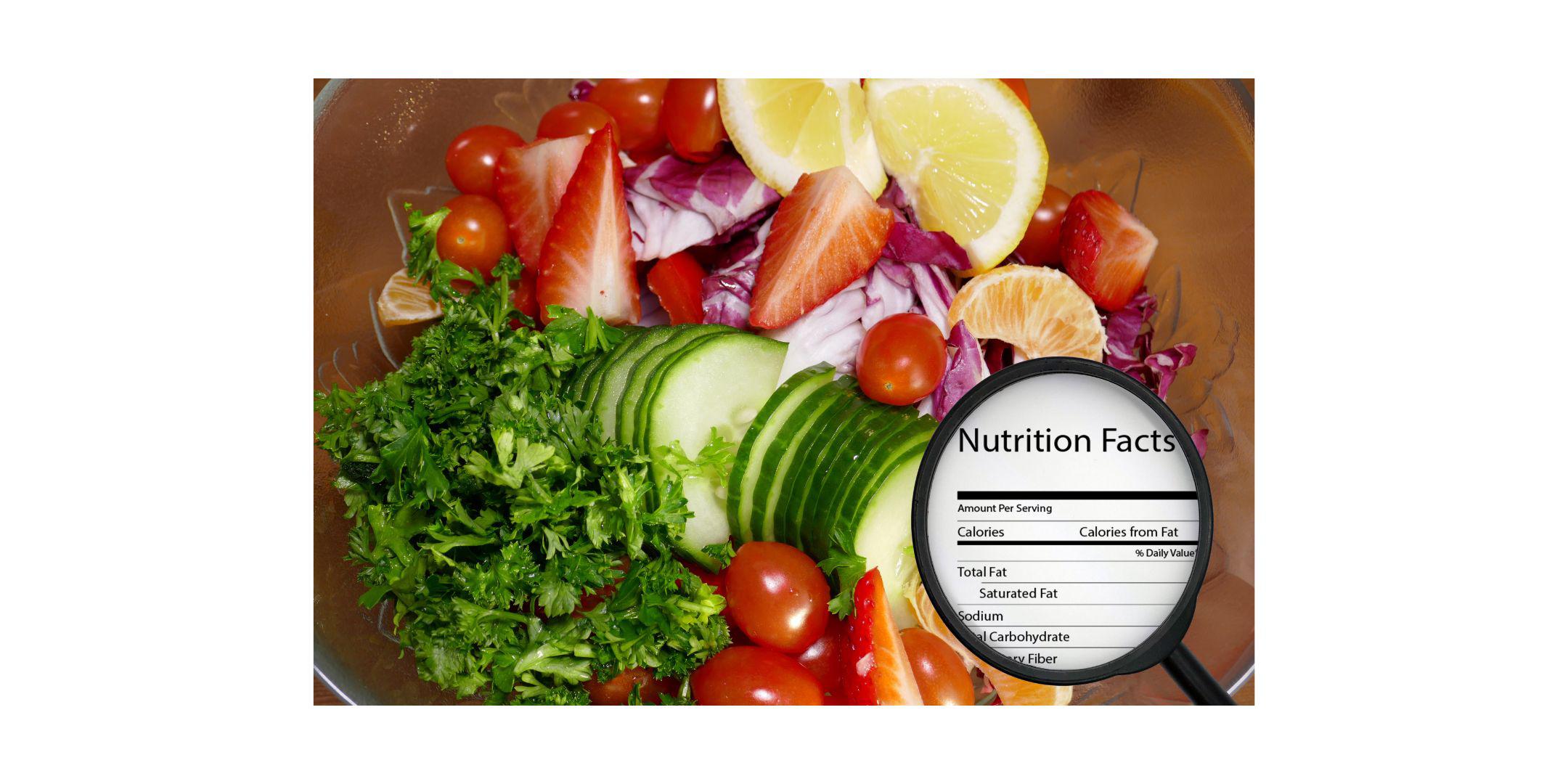 Credit: www.eventbrite.com
Making Sustainable Changes For Long-Term Success
Making sustainable changes in nutrition is key to long-term success. With a focus on healthy eating habits, incorporating whole foods and reducing processed options can have a lasting impact on overall well-being.
Are you tired of yo-yo dieting and unsustainable eating habits? Do you want to make a lasting change in your nutrition journey? Look no further – we are here to help you make sustainable changes for long-term success. Whether you want to lose weight, improve your energy levels, or simply lead a healthier lifestyle, these tips will guide you towards a sustainable approach to nutrition.
Let's dive in and explore the key elements to consider: setting realistic goals and tracking progress, the power of meal prepping and batch cooking, and finding enjoyment in the process of making healthy eating a lifestyle.
Setting Realistic Goals And Tracking Progress:
When it comes to making sustainable changes in your nutrition, setting realistic goals is essential. Here are some key points to keep in mind:
Start small: Break down your long-term goals into smaller, achievable milestones. This will help you stay motivated and maintain a sense of accomplishment as you progress.
Make it measurable: Set specific goals that can be measured. For example, aim to consume five servings of vegetables per day or commit to exercising for 30 minutes, five days a week.
Track your progress: Keep a record of your daily food intake and physical activities. You can use apps or journals to monitor your habits and identify areas for improvement.
Celebrate milestones: When you achieve a goal or reach a new milestone, celebrate your success. Recognize your accomplishments and reward yourself with non-food-related treats, such as a relaxing spa day or a new workout outfit.
The Power Of Meal Prepping And Batch Cooking:
Preparing your meals in advance can be a game-changer when it comes to maintaining a healthy diet. Consider the following benefits of meal prepping and batch cooking:
Time-saving: By cooking large batches of food at once, you can save time throughout the week. Simply portion out your meals and store them in containers, ready to grab-and-go whenever hunger strikes.
Portion control: Meal prepping allows you to have better control over portion sizes, ensuring that you consume balanced meals that meet your nutritional needs.
Financial savings: By planning your meals in advance, you can make a detailed grocery list and avoid impulsive purchases. This helps reduce food waste and saves you money in the long run.
Reduced stress: Meal prepping eliminates the stress of having to decide what to cook every day. With pre-prepared meals, you can focus on other important aspects of your life, knowing that you have healthy options readily available.
Finding Enjoyment In The Process: Making Healthy Eating A Lifestyle
Creating sustainable changes in your nutrition is all about finding enjoyment in the process. Here's how you can make healthy eating a lifestyle:
Experiment with flavors: Discover new recipes and flavors that excite your taste buds. Explore a variety of herbs, spices, and healthy ingredients to add depth and excitement to your meals.
Involve friends and family: Eating healthy doesn't have to be a solo endeavor. Include your loved ones in your nutrition journey. Share meals, exchange recipes, and support each other's goals.
Stay flexible: While it's important to have a routine, allow yourself flexibility in your eating habits. Don't be too hard on yourself if you occasionally indulge in your favorite treats. Remember, it's all about balance.
Embrace mindful eating: Slow down and savor each bite. Pay attention to your body's hunger and fullness cues, and eat with intention. Mindful eating promotes a healthy relationship with food and helps you make conscious choices.
As you embark on your nutrition journey, remember that sustainable changes take time. Be patient with yourself and celebrate every step forward. By setting realistic goals, embracing meal prepping, and finding enjoyment in the process, you'll be on your way to long-term success in no time.
Unlocking The Power Of Healthy Eating For Different Life Stages
Unleash the power of healthy eating for every stage in life! Discover the transformational benefits of nutrition and its impact on overall well-being. From infancy to the golden years, nourish your body with the right food choices for optimal health and vitality.
Nutrition During Pregnancy And Breastfeeding:
During pregnancy, it is essential to prioritize healthy eating to support both the mother's and baby's well-being. Here's what you need to know:
Increased nutrient needs: Pregnancy requires additional nutrients, such as folic acid, iron, and calcium, to support the baby's growth and development.
Eating for two: While the saying goes, it doesn't mean doubling your food intake. Instead, focus on consuming nutrient-dense foods and increasing your overall calorie intake by about 300-500 calories per day.
Key nutrients for pregnancy: Ensure you're getting enough folic acid, found in leafy greens and fortified grains, to prevent birth defects. Iron-rich foods, such as lean meats and legumes, help prevent anemia. Calcium from dairy products and fortified alternatives supports bone health.
Balanced meals: Aim to include a variety of fruits, vegetables, whole grains, lean proteins, and healthy fats in your diet. Stay hydrated and limit your intake of caffeine and processed foods.
Breastfeeding nutrition: After giving birth, proper nutrition remains crucial during breastfeeding. Include a wide range of nutrients in your diet to support milk production and provide essential nourishment for your baby.
Hydration and nourishment: Drink plenty of water, as breastfeeding can increase your body's fluid needs. Include foods rich in omega-3 fatty acids, like fatty fish or chia seeds, to support brain development in your nursing baby.
Continuing prenatal vitamins: Consult with your healthcare provider about continuing prenatal vitamins while breastfeeding to ensure you meet your nutrient requirements.
Healthy Eating For Children And Teens:
Ensuring proper nutrition is essential for children and teenagers as it supports their growth, development, and overall health. Here's what you need to know:
Variety of nutrients: Children and teens require a mix of carbohydrates, proteins, healthy fats, vitamins, and minerals for optimal growth. Encourage them to consume a wide variety of nutritious foods.
Balancing meals: Strive for balanced meals that include fruits, vegetables, whole grains, lean proteins, and healthy fats. Limit their intake of added sugars, salt, and processed foods.
Calcium for bone health: Adequate calcium intake is crucial for children and teens. Include dairy products, fortified alternatives, and leafy green vegetables to support bone development and prevent osteoporosis later in life.
Brain-boosting nutrients: Omega-3 fatty acids found in fish, nuts, and seeds contribute to brain development and cognitive function. Iron-rich foods like lean meats, beans, and spinach support cognitive performance.
Encouraging hydration: Ensure children and teens drink enough water throughout the day, as dehydration can affect concentration and physical performance.
Healthy snacking habits: Promote healthy snacks like fruits, vegetables, yogurt, or nuts to provide essential nutrients between meals and prevent excessive intake of unhealthy snacks.
Aging Gracefully: Nutritional Needs For Older Adults:
As we age, our nutritional needs change. Proper nutrition plays a vital role in healthy aging. Here's what you need to know:
Maintaining a healthy weight: Older adults should focus on maintaining a healthy weight to minimize the risk of chronic conditions. Ensure a balanced diet that includes lean proteins, whole grains, fruits, vegetables, and healthy fats.
Fiber for digestive health: Adequate fiber intake helps prevent constipation and promotes a healthy digestive system. Include whole grains, fruits, vegetables, and legumes in your diet.
Bone health: Older adults need calcium and vitamin D for bone health. Dairy products, fortified alternatives, and sunlight exposure are excellent sources of these nutrients.
Protein for muscle health: Protein intake becomes even more critical with age, as it supports muscle health and prevents muscle loss. Include lean meats, poultry, fish, legumes, and dairy products in your diet.
Hydration: Older adults may have a diminished thirst sensation, making it crucial to drink enough water throughout the day. Be mindful of your fluid intake to maintain proper hydration.
Nutrient-dense foods: Choose nutritional powerhouses like fruits, vegetables, whole grains, lean proteins, and healthy fats to ensure you're receiving adequate nutrients while managing calorie intake.
Remember, consulting with a healthcare professional or registered dietitian can provide personalized guidance regarding nutrition for specific life stages. Stay proactive in maintaining a healthy, balanced diet to unlock the power of healthy eating throughout every stage of life.
The Future Of Nutrition: Emerging Trends And Innovations
Discover the future of nutrition through the latest emerging trends and innovations. Stay ahead with cutting-edge insights and explore the advancements shaping the field of nutrition. Stay informed and make informed choices for a healthy lifestyle.
Exploring Functional Foods And Nutraceuticals
Functional foods and nutraceuticals are gaining popularity as part of the future of nutrition. These are foods or food components that provide additional health benefits beyond basic nutrition. Here are some key points to understand about functional foods and nutraceuticals:
Functional foods: These are foods that contain bioactive compounds, such as antioxidants, probiotics, or omega-3 fatty acids, which have a positive impact on health. Examples of functional foods include fortified cereals, probiotic yogurt, and omega-3 enriched eggs.
Nutraceuticals: Nutraceuticals are products derived from food sources, such as dietary supplements or extracts, that provide health benefits. They can be isolated from foods or produced synthetically. Common examples include vitamin and mineral supplements, herbal remedies, and sports drinks fortified with electrolytes.
Health benefits: Functional foods and nutraceuticals offer numerous potential health benefits, such as improved digestion, enhanced immune function, reduced inflammation, and better cardiovascular health. They can also support specific conditions, such as managing high blood pressure or promoting bone health.
Consumer demand: As people become more health-conscious, there is an increasing demand for functional foods and nutraceuticals. Consumers are looking for convenient ways to incorporate these products into their diets to support their overall well-being.
Challenges and regulations: Despite their potential benefits, the use of functional foods and nutraceuticals also presents some challenges. It's essential to ensure the safety, quality, and efficacy of these products. Regulations differ across countries, making it crucial for manufacturers to adhere to specific guidelines and provide accurate labeling information.
Research and innovation: Ongoing research and technological advancements continue to drive innovation in the field of functional foods and nutraceuticals. Scientists are exploring new ingredients, formulations, and delivery methods to optimize the health-promoting properties of these products.
The Rise Of Personalized Nutrition: Tailoring Diets To Genetic Makeup
Personalized nutrition is an emerging trend that recognizes that the optimal diet for one person may not be suitable for another. By considering an individual's genetic makeup, personalized nutrition aims to tailor dietary recommendations to meet specific nutrient needs. Here's what you need to know about this exciting development:
Genetic testing: Genetic testing allows individuals to gain insights into their unique genetic variations that may impact nutrient metabolism and response to certain foods. By identifying specific genetic markers, personalized nutrition professionals can create personalized dietary plans to optimize health goals.
Nutrigenomics: Nutrigenomics is the study of how nutrients and genes interact and impact overall health. By understanding the relationship between an individual's genes and their response to specific nutrients, personalized nutrition can help prevent chronic diseases and promote overall well-being.
Precision advice: Personalized nutrition provides precise dietary advice based on an individual's genetic profile. It takes into account factors such as dietary intolerances, sensitivities, and nutrient deficiencies unique to each person. This targeted approach helps individuals achieve their personal health goals more effectively.
Lifestyle factors: Personalized nutrition doesn't solely focus on genetic information. It also considers lifestyle factors such as physical activity levels, stress levels, and sleep patterns. By incorporating these factors into the dietary recommendations, personalized nutrition aims to optimize overall health and well-being.
Long-term benefits: The rise of personalized nutrition comes with the potential for significant long-term benefits. By tailoring diets to individual genetic makeup, it may be possible to prevent and manage chronic diseases more effectively, improve energy levels, optimize metabolic function, and support overall mental and physical well-being.
Utilizing Technology And Aps For Tracking Nutritional Intake
Technology and apps have transformed the way we track our nutritional intake, making it easier than ever to monitor our diets and make informed choices. Here's how technology is enhancing our understanding of nutrition:
Food tracking apps: Numerous food tracking apps are available to help individuals monitor their daily food intake. These apps allow users to log what they eat, track macronutrients, set goals, and receive personalized recommendations. With the help of these apps, individuals can make more conscious and informed decisions about their nutrition.
Wearable devices: Wearable devices, such as fitness trackers and smartwatches, play a significant role in tracking our daily activities, including exercise and sleep. Some of these devices also offer features that help monitor dietary intake, providing insights into calorie expenditure and nutrient balance. This enables users to make adjustments based on their health and fitness goals.
Nutrient analysis software: Nutrient analysis software is used by nutrition professionals to evaluate dietary intake and assess nutritional adequacy. These tools provide a comprehensive breakdown of macro and micronutrients, offering insights into potential deficiencies or imbalances. This information allows individuals to make more informed decisions about their diets.
Recipe and meal planning apps: Recipe and meal planning apps offer a range of features to help users plan and prepare nutritious meals. These apps often provide recipe suggestions, grocery lists, and nutrition information, helping individuals make healthier choices and simplify meal preparations.
Virtual coaching and online resources: Technology also enables individuals to access virtual coaching and online resources to support their nutritional goals. Virtual coaching platforms provide personalized advice, guidance, and accountability, promoting adherence to dietary recommendations and overall success.
Continuous innovation: Technology continues to evolve and improve, driving innovation in the field of nutritional tracking. From artificial intelligence-powered food recognition to personalized dietary recommendations based on individual characteristics, the future holds exciting possibilities for nutrition tracking technology.
Exploring functional foods and nutraceuticals, adopting personalized nutrition approaches, and utilizing technology and apps for tracking nutritional intake are all part of the future of nutrition. These innovative trends aim to enhance our understanding of how nutrition impacts overall health and assist individuals in making informed choices for their well-being.
Frequently Asked Questions On Nutrition
What Is The Nutrition?
Nutrition is the study of the nutrients in food and how they nourish our bodies.
What Are The 7 Types Of Nutrition?
The seven types of nutrition include carbohydrates, proteins, fats, vitamins, minerals, fiber, and water.
What Is Nutrition In Your Words?
Nutrition is the science of how food provides nourishment and energy to our bodies.
What Is Nutrition And Why It Is Important?
Nutrition is the study of food and its impact on health. It's important because it provides essential nutrients for our body to function properly and prevent diseases.
Conclusion
Nutrition plays a crucial role in our overall health and well-being. By making conscious choices about what we eat, we can ensure that our bodies receive the necessary nutrients and energy to function optimally. Prioritizing fruits, vegetables, whole grains, lean proteins, and healthy fats can help prevent chronic diseases like obesity, diabetes, and heart disease.
It is important to stay hydrated and limit the consumption of processed foods, sugary drinks, and excessive sodium. Furthermore, establishing a balanced and varied diet can enhance our mood, improve cognitive function, and boost our immune system. Remember, small changes in our eating habits can have a significant impact on our long-term health, so it is worth making the effort to prioritize nutrition in our daily lives.
Start by taking gradual steps towards a healthier diet, and you will reap the benefits of improved overall well-being and vitality.