Organic gardening is a method of gardening that is focused on using natural and organic materials, techniques, and practices, rather than synthetic chemicals and pesticides. It promotes the use of compost, natural fertilizers, and beneficial insects to nourish and protect plants.
Organic gardening is gaining popularity as people become more aware of the potential harm that synthetic chemicals can cause to the environment and their own health. By choosing organic gardening, individuals can enjoy the benefits of fresh, healthy produce while also contributing to the preservation of the planet and their well-being.
It is an effective and sustainable way to cultivate beautiful, thriving gardens.
Methods
Organic gardening is a method that emphasizes natural and sustainable practices. Soil preparation and composting play a crucial role in this approach. By enriching the soil with organic matter, such as compost, you can improve its fertility and structure. Additionally, using proper watering and irrigation techniques ensures that plants receive adequate moisture without water wastage.
This helps conserve water resources and promotes healthy growth. Pest and disease control in organic gardening relies on natural methods, such as companion planting and biological controls, to minimize the use of chemicals. Effective weed control can be achieved through techniques like mulching and hand weeding.
Overall, organic gardening is a holistic approach that supports a healthy ecosystem and promotes the well-being of plants, people, and the environment.
Benefits
Organic gardening offers a range of benefits that go beyond just growing plants and produce. One of the key advantages is that it promotes healthier plants and produce. Since organic gardening avoids the use of synthetic fertilizers and pesticides, the plants are able to grow naturally and develop stronger immune systems.
This results in more nutrient-rich and flavorful produce. Additionally, organic gardening is also environmentally sustainable. By using natural methods and techniques, it helps to conserve biodiversity, protect soil health, and reduce pollution. Moreover, organic gardening can also help save costs in the long run.
Although there may be initial investments in organic soil amendments and pest control methods, the reliance on expensive synthetic treatments is eliminated. Overall, organic gardening provides a holistic approach to gardening that benefits both individuals and the environment.
Examples
Organic gardening is not limited to a specific climate or setting. Successful organic gardening stories can be found in various regions, including urban areas and different climates. People are passionate about their organic gardens and take pride in their work.
Whether it's a small urban garden in Austin, Texas, or a vast organic farm in the countryside, the benefits of organic gardening are evident. By using organic gardening methods, gardeners can grow delicious and nutritious vegetables while minimizing their reliance on harmful chemicals and pesticides.
In urban settings, organic gardening allows individuals to make the most of limited spaces, turning rooftops, balconies, and even windowsills into green sanctuaries. Overall, organic gardening is a versatile and sustainable practice that empowers individuals to reconnect with nature and enjoy the fruits of their labor.
Magazine Recommendations
Looking for top magazines for organic gardening tips and inspiration? Look no further! These must-read articles are perfect for organic gardening enthusiasts. Get insights from expert organic gardeners through interviews and gain valuable knowledge. These magazines offer a wealth of information to help you achieve success in your organic gardening endeavors.
Expand your knowledge and stay up to date with the latest trends and techniques in organic gardening. These magazines are a valuable resource for anyone looking to grow their own organic produce. Start reading and watch your garden flourish!
Vegetables To Grow Organically
Organic gardening is a sustainable and eco-friendly way to grow vegetables without the use of chemical pesticides and fertilizers. When it comes to the best vegetables for organic gardening, there are plenty of options to choose from. Tomatoes, cucumbers, peppers, and lettuce are popular choices that thrive in organic gardens.
Other vegetables like carrots, radishes, and beans are also well-suited for organic cultivation. To have a successful organic garden, it is important to follow a few tips. Use organic soil and compost to provide nutrients to your plants. Practice crop rotation to avoid pest and disease problems.
Also, consider planting companion plants to deter pests naturally. A seasonal planting guide can help you determine the best time to sow seeds or transplant seedlings. By following these guidelines, you can enjoy a bountiful harvest of fresh, organic vegetables from your garden.
Essential Supplies For Organic Gardening
Organic gardening requires essential supplies to ensure proper growth and health of the plants. One important aspect is using organic fertilizers and soil amendments to provide the necessary nutrients for the plants without the use of harmful chemicals. These organic products help improve soil fertility and enhance plant growth.
In addition, it is crucial to have organic pest and disease control products to protect the plants from pests and diseases without the use of synthetic pesticides. This promotes a healthy and balanced ecosystem in the garden. Lastly, having the right tools and equipment is essential for organic gardening.
These tools help with cultivating, planting, and maintaining the garden in an organic and sustainable manner. Overall, the proper supplies for organic gardening play a vital role in ensuring a successful and environmentally-friendly garden.
Recommended Organic Gardening Courses
Want to learn about organic gardening? Check out these recommended online courses for beginners. Advance your skills with courses for experienced gardeners. Get hands-on experience through workshops and seminars. Join the growing community of organic gardeners who take pride in their work.
Start your journey towards sustainable, eco-friendly gardening today.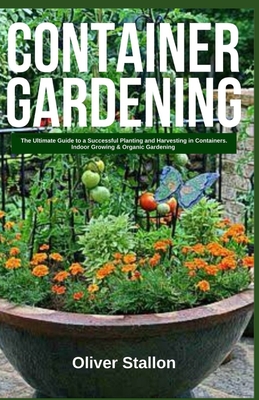 Credit: www.greenlightbookstore.com
Frequently Asked Questions For Organic Gardening
What Is Considered Organic Gardening?
Organic gardening is a method of gardening that uses natural, chemical-free practices to grow plants.
What Are The Rules For Organic Gardening?
The rules for organic gardening are as follows: 1. Use organic seeds and plants. 2. Avoid synthetic fertilizers and pesticides. 3. Practice crop rotation and companion planting. 4. Maintain healthy soil with organic matter and compost.
What Are Some Examples Of Organic Gardening?
Organic gardening includes practices such as using organic fertilizers, avoiding synthetic pesticides, and rotating crops.
How Do You Start An Organic Garden For Beginners?
To start an organic garden for beginners: 1. Choose a suitable location with plenty of sunlight. 2. Prepare the soil by removing weeds and adding compost or organic matter. 3. Select organic seeds or seedlings and plant them according to the instructions.
4. Water regularly and keep an eye out for pests, using organic pest control methods. Remember, organic gardening promotes healthy plants without the use of chemicals.
Conclusion
Organic gardening is a sustainable and environmentally-friendly approach to growing plants and vegetables. By avoiding the use of synthetic chemicals and pesticides, organic gardeners promote soil health, biodiversity, and the overall well-being of their plants. Through organic gardening, individuals can enjoy the benefits of fresh and nutritious produce right from their own backyard.
Not only does this practice support a healthy lifestyle, but it also reduces the carbon footprint and promotes a greener environment. Additionally, organic gardening is a rewarding and fulfilling hobby that allows individuals to connect with nature and embrace the beauty of the natural world.
Whether you are an experienced gardener or just starting out, incorporating organic gardening practices into your routine can have a positive impact on your health and the planet. So, grab your gardening tools, choose organic seeds or seedlings, nurture your soil, and let nature work its magic.
Happy gardening!