Pharmaceutical careers offer rewarding opportunities for individuals interested in the development, manufacturing, and distribution of drugs and medications. With diverse roles available in research and development, quality assurance, regulatory affairs, sales, and marketing, this fast-growing industry offers a range of options for professionals looking to contribute to the healthcare field.
From conducting clinical trials to ensuring drug safety and efficacy, pharmaceutical careers play a critical role in improving global health and well-being. Additionally, the industry offers competitive salaries, job stability, and opportunities for growth and advancement. Whether you have a background in biology, chemistry, or business, a pharmaceutical career can provide a fulfilling and impactful career path.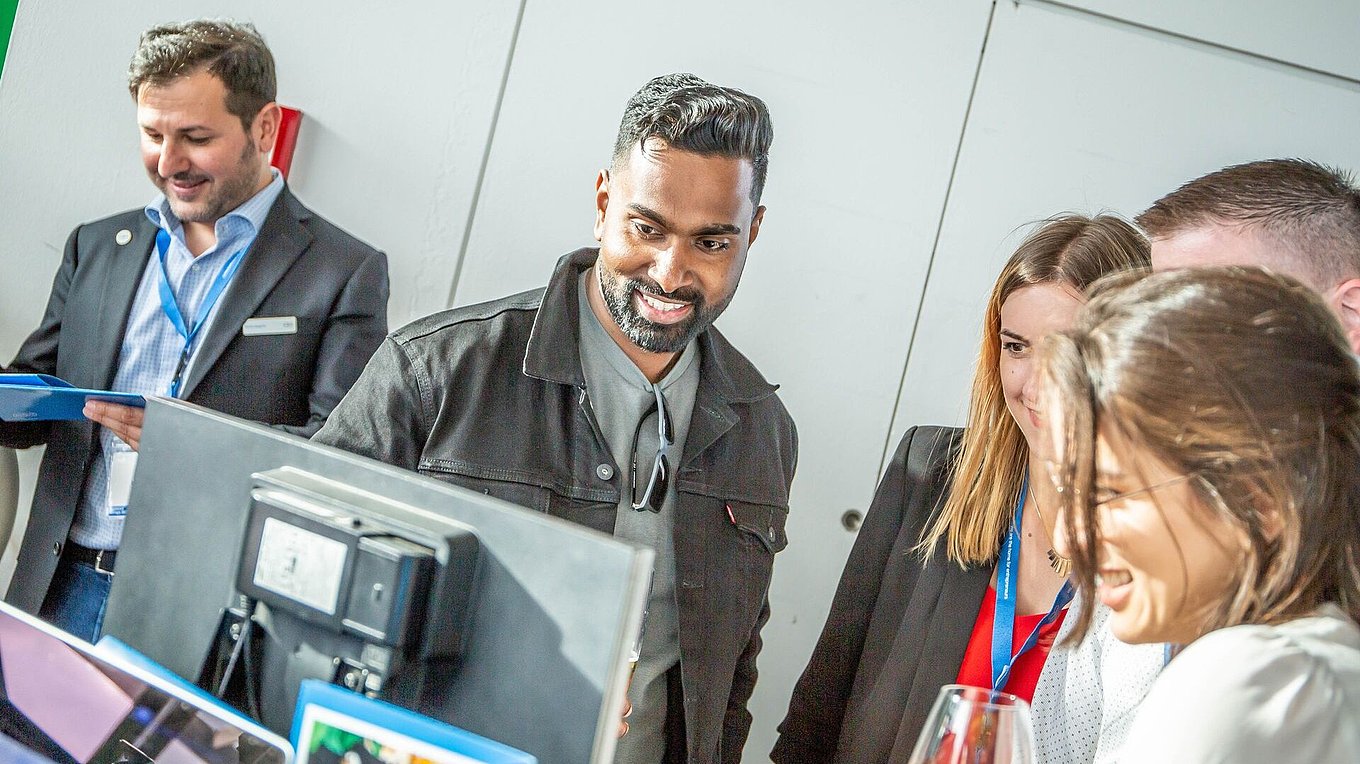 Credit: www.koerber-pharma.com
Overview Of Pharmaceutical Careers
The pharmaceutical industry offers various career options due to the growing demand for professionals in this field. With the continuous advancements in healthcare, pharmaceutical careers have become increasingly important. Professionals in this industry play a crucial role in the development, manufacturing, regulation, and distribution of drugs and medications.
Some of the different career options available in pharmaceuticals include research and development, quality control, clinical trials, regulatory affairs, sales and marketing, and pharmaceutical management. Each career path requires a unique set of skills and qualifications, but they all contribute to the overall goal of improving healthcare and patient outcomes.
Whether you are interested in science, research, sales, or management, there is likely a career opportunity for you in the pharmaceutical industry. As the demand for medications continues to rise, pursuing a career in pharmaceuticals can provide stability and opportunities for growth.
Qualifications And Education For Pharmaceutical Careers
Pharmaceutical careers require specific qualifications and education. Entry-level positions typically require academic requirements such as a bachelor's degree in pharmaceutical sciences or a related field. Additionally, certifications may be necessary for certain roles. Advanced degrees, such as a master's or Ph.
D. , can open doors for career advancement and specialization within the industry. These higher levels of education provide in-depth knowledge and expertise in areas such as pharmacology or clinical research. Overall, a strong educational foundation is essential for success in pharmaceutical careers, with continuous learning and professional development being crucial for staying current in this rapidly evolving field.
Exploring Different Pharmaceutical Career Paths
Pharmaceutical careers offer a vast array of opportunities for professionals interested in the industry. From roles in research and development to pharmaceutical sales and marketing, each career path demands specific skills and qualifications. In research and development, professionals are responsible for conducting studies, analyzing data, and developing new drugs.
They need a strong scientific background and excellent analytical skills. Pharmaceutical sales and marketing professionals focus on developing successful strategies to promote and sell pharmaceutical products. Strong interpersonal and communication skills are crucial in this field. Regulatory affairs involve ensuring compliance with regulatory guidelines and keeping up-to-date with industry standards.
Job opportunities in this field include regulatory affairs specialists and consultants. Clinical trials management plays a pivotal role in drug development, requiring individuals to oversee and manage clinical trials. Critical thinking, organizational skills, and attention to detail are essential in this career path.
Overall, the pharmaceutical industry offers diverse and rewarding career options.
Job Opportunities And Growth Potential In Pharmaceutical Careers
Job opportunities and growth potential are abundant in the pharmaceutical industry. This field offers promising prospects, with a wide range of careers to choose from. Whether you're interested in research and development, clinical trials, regulatory affairs, or sales and marketing, there are plenty of options to explore.
The demand for skilled professionals in the pharmaceutical sector continues to grow, with advancements in technology and a heightened focus on healthcare. Moreover, this industry offers excellent opportunities for career growth and advancement. With continuous innovation and the development of new drugs and therapies, there is always room for professionals to climb the ladder and expand their expertise.
So, if you're considering a career in pharmaceuticals, rest assured that there are plentiful opportunities and the potential for a rewarding and fulfilling career.
Effect Of Technological Advancements On Pharmaceutical Careers
Technological advancements have significantly influenced pharmaceutical careers. The field of research and development has experienced a notable shift due to the influence of technology. Digital marketing has also made a remarkable impact on pharmaceutical sales. These advancements have revolutionized the way pharmaceutical companies operate, leading to increased efficiency and improved outcomes.
By embracing technology, researchers have access to advanced tools and techniques that enhance their ability to develop innovative drugs. Furthermore, digital marketing has allowed pharmaceutical companies to reach a wider audience, leading to increased sales and brand visibility. Overall, the effect of technological advancements on pharmaceutical careers has been transformative, paving the way for new opportunities and advancements in the industry.
Navigating The Job Market And Building A Successful Career
Pharmaceutical Careers require navigating the job market with tips for finding opportunities. Strategies for career growth and professional development are crucial. Building a successful career in the pharmaceutical industry is a goal for many individuals. Discovering job openings may include networking and leveraging online resources.
Seeking out internships or entry-level positions is a starting point for gaining experience. Continuous learning and staying updated with industry trends is essential for professional development. Developing skills in areas such as research, regulatory compliance, and quality assurance can open doors to advancement.
Being proactive in attending conferences, joining professional organizations, and seeking mentorship can also contribute to career growth. With dedication and perseverance, individuals can forge a successful path in the pharmaceutical industry.
Frequently Asked Questions Of Pharmaceutical Careers
What Are The Different Types Of Pharmaceutical Careers?
There are various pharmaceutical careers such as pharmacists, pharmaceutical sales representatives, clinical research associates, regulatory affairs specialists, and pharmaceutical marketing professionals.
What Qualifications Do I Need For A Pharmaceutical Career?
The qualifications required for a pharmaceutical career vary depending on the specific role. Generally, a Bachelor's degree in pharmacy, pharmaceutical sciences, or a related field is necessary. Some positions may require additional certifications or advanced degrees.
How Much Do Pharmaceutical Professionals Earn?
The salaries of pharmaceutical professionals vary depending on factors like education, experience, and job role. According to the Bureau of Labor Statistics, the median annual wage for pharmacists in 2020 was $128,710, while pharmaceutical sales representatives earned a median annual wage of $61,660.
What Are The Job Prospects In The Pharmaceutical Industry?
The pharmaceutical industry has favorable job prospects due to the constant demand for pharmaceutical products and innovations. There is a growing need for skilled professionals in various areas such as research and development, marketing, sales, clinical trials, and regulatory affairs.
Conclusion
A career in the pharmaceutical industry offers numerous opportunities for individuals looking to make a meaningful impact on people's lives. With the constant advancements in healthcare and the growing demand for innovative treatments, the need for skilled professionals in this field is ever-present.
Whether you're interested in research and development, regulatory affairs, or marketing, there is a pathway for you in the pharmaceutical industry. By leveraging your skills and knowledge in science, medicine, and business, you can contribute to the development and distribution of life-saving medications.
Moreover, the pharmaceutical industry offers competitive salaries, job stability, and opportunities for growth and advancement. If you have a passion for helping others and a strong desire to contribute to the advancement of healthcare, a career in pharmaceuticals may be the perfect fit for you.
Start exploring the various career options available and take the first step towards an exciting and fulfilling professional journey in the pharmaceutical industry.