The Pharmaceutical Market refers to the global industry that involves the production, development, and distribution of pharmaceutical drugs for medical use. It is a highly regulated and competitive industry that plays a crucial role in healthcare.
The market is driven by factors such as increasing demand for medication, advancements in technology, and growing awareness of health issues. With the rise of chronic diseases and the aging population, the demand for pharmaceutical products is expected to continue growing.
This article will explore the current state of the pharmaceutical market, its key players, emerging trends, and the challenges it faces in meeting the evolving healthcare needs of the global population.
The Changing Landscape Of The Pharmaceutical Market
The pharmaceutical market is continuously evolving due to advancements in technology. Artificial intelligence and machine learning have revolutionized drug discovery, leading to more efficient and effective processes. Additionally, digital health solutions are being embraced to improve patient outcomes. These technologies enable healthcare professionals to gather and analyze a vast amount of data, leading to personalized treatment plans and better patient care.
By integrating AI and machine learning in drug development, pharmaceutical companies can identify potential drug candidates more quickly and accurately. Moreover, digital health solutions allow for remote monitoring and convenient access to healthcare services, enhancing patient convenience and reducing healthcare costs.
These technological advancements have transformed the pharmaceutical market, driving innovation and improving patient care.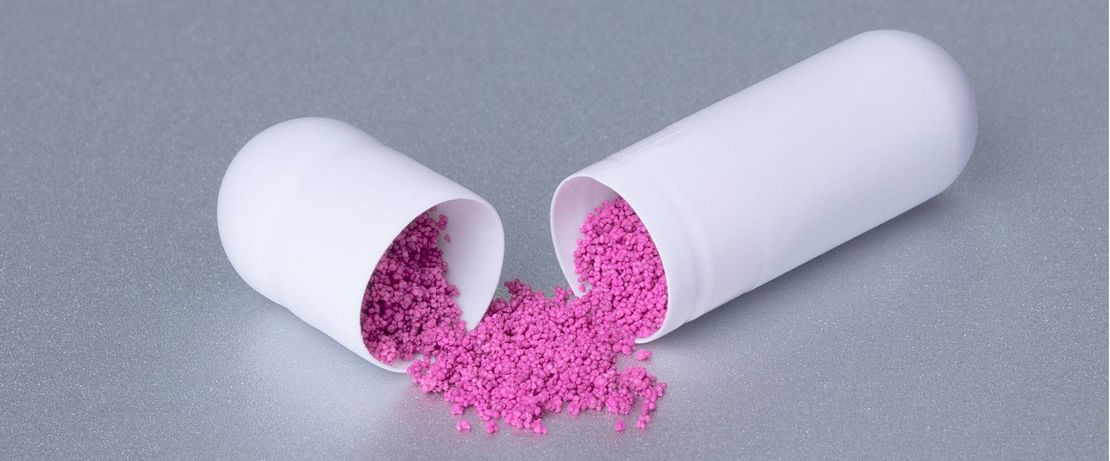 Credit: drug-dev.com
Driving Growth Through Collaborative Research And Development
The pharmaceutical market is witnessing significant growth driven by collaborative research and development efforts. Strategic partnerships in pharmaceutical research have become crucial in fostering innovation. Leveraging academic collaborations has proven to be a valuable tool in accelerating innovation and generating breakthrough ideas.
Open innovation platforms play a pivotal role in bringing together different stakeholders, facilitating knowledge exchange, and generating novel solutions to complex problems. By connecting academia, industry, and research organizations, these platforms enable a seamless flow of ideas and expertise, leading to the discovery of new drugs and therapies.
Collaborative research not only enhances efficiency but also increases the chances of success in drug development. Embracing these collaborative approaches not only benefits individual organizations but also contributes to the overall growth and development of the pharmaceutical industry.
Enhancing Drug Delivery Mechanisms For Improved Efficacy
Advancements in nanotechnology have revolutionized the pharmaceutical market, leading to innovative drug delivery systems. These systems have the potential to improve patient compliance and enhance the efficacy of medications. By utilizing targeted drug delivery, medications can be precisely delivered to the intended site of action, increasing their effectiveness.
Additionally, novel formulations and controlled-release techniques have been developed to improve the bioavailability of drugs, ensuring that the right amount reaches the bloodstream. These advancements not only optimize the therapeutic benefits of medications but also minimize side effects. With continuous research and development in this field, the future of drug delivery mechanisms looks promising, offering hope for improved treatment outcomes and better patient experiences.
Revolutionizing Patient Care With Personalized Medicine
Revolutionizing patient care is possible through personalized medicine, a concept gaining traction in the pharmaceutical market. One key aspect of this approach is the use of biomarkers to drive disease diagnosis and treatment. By identifying specific molecules or genetic variations, healthcare providers can tailor treatment plans to individual patients, enhancing their chances of success.
However, implementing personalized medicine comes with its own set of challenges and ethical considerations. Balancing patient preferences, privacy concerns, and cost-effectiveness requires careful deliberation. Moreover, ensuring equitable access to personalized medicine is crucial, as it has the potential to exacerbate disparities in healthcare if not properly addressed.
As the field continues to grow and evolve, understanding the concept of personalized medicine and its implications is essential for both healthcare professionals and patients. By embracing this innovative approach, we can hope to usher in a new era of patient-centric care.
Tapping Into Telemedicine: A New Era In Healthcare
The advent of telemedicine has ushered in a new era in healthcare. It has revolutionized the way medical services are delivered and has had a significant impact on the pharmaceutical industry. One of the key advantages of telemedicine is that it expands access to healthcare by enabling virtual consultations.
Patients can now seek medical advice and treatment without the need for physical visits to healthcare facilities. Additionally, telehealth platforms are being utilized for remote patient monitoring, allowing healthcare providers to track patients' health parameters from a distance. This not only improves patient convenience but also enhances the overall efficiency of healthcare delivery.
With the rise of telemedicine, the pharmaceutical market is undergoing a transformation, with a growing emphasis on developing medications and solutions that cater to virtual healthcare needs. The future of the pharmaceutical industry lies in embracing the opportunities presented by telemedicine and leveraging its potential for improved patient care.
Overcoming Regulatory Challenges To Foster Innovation
Pharmaceutical market faces significant challenges when it comes to overcoming regulatory hurdles in fostering innovation. Complex regulatory frameworks pose a formidable barrier for industry and regulatory agencies alike. However, collaboration between these entities is crucial for navigating the intricacies of pharmaceutical development.
By collaborating, regulatory agencies and industry stakeholders can strike a delicate balance between patient safety and fostering innovation. Ensuring that new drugs and treatments meet rigorous safety standards while also encouraging innovative solutions is a priority. Regulatory processes play a vital role in approving new pharmaceutical products, but they must also adapt to the changing landscape of medical innovation.
It is crucial to streamline regulatory processes without compromising patient safety, thereby facilitating the development and approval of innovative treatments in the ever-evolving pharmaceutical market.
Harnessing Big Data For Data-Driven Decisions
Pharmaceutical companies are tapping into the vast potential of big data analytics for making data-driven decisions. By leveraging big data, they are transforming drug discovery and development processes. Real-world evidence is playing a crucial role in shaping decision-making, as it provides insights into the effectiveness and safety of treatments in real-world settings.
This data allows pharmaceutical companies to make informed decisions about drug development and investments. However, the utilization of big data also raises ethical concerns and data privacy issues. Striking the balance between data utilization and privacy is a challenge that needs careful consideration.
Despite the challenges, harnessing big data analytics offers immense potential for the pharmaceutical market to improve drug development, enhance patient outcomes, and drive innovation in the healthcare industry.
Embracing Sustainable Practices For A Greener Future
Pharmaceutical companies are taking significant steps to embrace sustainable practices for a greener future. By implementing green manufacturing processes and reducing waste, they are actively minimizing their environmental impact. Through innovative strategies, these companies are also exploring sustainable packaging solutions for their pharmaceutical products.
They understand the urgency of preserving the environment and are playing a crucial role in promoting environmental sustainability. From choosing eco-friendly materials to optimizing packaging techniques, pharmaceutical companies are contributing to the global effort in safeguarding our planet. By adopting these practices, they not only minimize their own carbon footprint but also inspire others in the industry to follow suit.
As more and more companies prioritize sustainability, the pharmaceutical market is moving towards a greener future, fostering a healthier planet for generations to come.
Frequently Asked Questions Of Pharmaceutical Market
What Is The Pharmaceutical Market?
The pharmaceutical market refers to the industry that develops, produces, and sells drugs and medications. It includes pharmaceutical companies, research institutions, regulatory agencies, and healthcare providers. This market plays a crucial role in providing medications that treat and prevent diseases, improving the overall health and well-being of the population.
How Is The Pharmaceutical Market Regulated?
The pharmaceutical market is regulated by various government agencies, such as the Food and Drug Administration (FDA) in the United States. These agencies ensure that drugs meet safety and efficacy standards before they are approved for public use. They also monitor post-market surveillance and conduct inspections to ensure compliance with manufacturing and labeling regulations.
What Factors Drive The Growth Of The Pharmaceutical Market?
Several factors contribute to the growth of the pharmaceutical market. These include an increasing global population, a rise in chronic diseases, advancements in medical technology, growing healthcare expenditure, and the development of innovative drugs and therapies. Additionally, an aging population and expanding access to healthcare in emerging economies also fuel market growth.
Conclusion
The pharmaceutical market is a dynamic and rapidly evolving industry that plays a crucial role in the global healthcare landscape. With advancements in technology and an increasing focus on research and development, the market is poised for significant growth in the coming years.
The demand for innovative and effective medications continues to rise, driven by various factors such as a growing aging population, the prevalence of chronic diseases, and increasing healthcare expenditures. To remain competitive in this ever-changing market, pharmaceutical companies must adapt to changing regulatory requirements, embrace digital transformation, and invest in research and development.
Collaboration between industry players, healthcare providers, and regulatory bodies is essential to ensure patient safety, promote access to affordable medications, and drive innovation. As new challenges and opportunities arise, the pharmaceutical market remains a critical sector for improving global health outcomes and enhancing the quality of life for individuals around the world.