Vegan beauty products are free from animal-derived ingredients and are cruelty-free, making them a popular choice for individuals seeking ethically-conscious and eco-friendly options. By opting for vegan beauty products, you can prioritize your health, the welfare of animals, and the environment all at once.
In recent years, there has been a significant surge in the demand for vegan beauty products. As people become more conscious of their choices, they seek products that align with their ethical values. Vegan beauty products are formulated without the use of any animal-derived ingredients such as honey, beeswax, or carmine, making them suitable for vegans, vegetarians, and those concerned about the well-being of animals.
Furthermore, in addition to being cruelty-free, vegan beauty products often use natural and plant-based ingredients, minimizing the use of harsh chemicals and artificial additives. This not only benefits your skin by reducing the risk of irritation and allergic reactions but also contributes to a cleaner and more sustainable beauty industry. If you are looking to make a positive impact through your beauty routine, vegan beauty products provide a simple but effective way to do so. By choosing vegan options, you can highlight the importance of compassion, sustainability, and conscious consumerism in the world of beauty.
Why Vegan Beauty Is Growing In Popularity
Vegan beauty is gaining popularity due to its cruelty-free and ethically-driven approach to cosmetics. More people are embracing vegan beauty products for their natural ingredients and sustainable packaging.
The popularity of vegan beauty products has been on the rise in recent years, and for good reason. People are becoming more conscious about what they put on their skin and want to make choices that align with their values.
The demand for vegan beauty products has increased significantly, and this surge can be attributed to several key factors. This section will explore the benefits of plant-based skincare and the environmental impact of animal-based beauty products.
Benefits Of Plant-Based Skincare:
Natural Ingredients:
Plant-based skincare products are made from natural ingredients derived from fruits, vegetables, seeds, and plants. These ingredients are rich in vitamins, minerals, and antioxidants that nourish the skin.
The absence of synthetic chemicals and harsh additives in vegan beauty products reduces the risk of skin irritation and allergic reactions.
Cruelty-free:
Vegan beauty products are not tested on animals, making them a compassionate choice for animal lovers. They are produced without causing harm to any living creature, demonstrating respect and empathy for all beings.
By opting for vegan beauty products, consumers contribute to the promotion of ethical practices and cruelty-free testing methods in the beauty industry.
Environmentally Friendly:
Plant-based skincare promotes sustainability and environmental conservation. The cultivation of plant ingredients for beauty products consumes less energy and resources compared to animal-derived alternatives.
Vegan beauty products also minimize the release of harmful chemicals and pollutants into the environment during production and usage.
Health Benefits:
Vegan beauty products are free from harmful toxins, such as parabens and sulfates, which are commonly found in animal-based beauty products. These chemicals can be absorbed by the skin and have adverse effects on our health.
Plant-based skincare focuses on using organic and natural ingredients, which can improve the overall health and appearance of the skin.
Environmental Impact Of Animal-Based Beauty Products:
Deforestation and Habitat Destruction:
The production of animal-based beauty products often involves sourcing ingredients from animals that require large areas of land, leading to deforestation and the destruction of natural habitats.
Animal agriculture for beauty products contributes to the loss of biodiversity and disrupts natural ecosystems.
Greenhouse Gas Emissions:
The livestock industry, which supplies animal-based ingredients for beauty products, is a significant contributor to greenhouse gas emissions. This includes the release of methane, a potent greenhouse gas that accelerates climate change.
Water Usage:
Animal agriculture is resource-intensive and places a strain on water supplies. The production of animal-based beauty products requires extensive water usage for livestock rearing, feed production, and processing.
Pollution and Waste:
The manufacturing processes involved in animal-based beauty products often generate pollution and waste. This includes the discharge of chemicals into waterways, packaging waste, and the disposal of by-products.
The growing popularity of vegan beauty can be attributed to the numerous benefits it offers, such as natural ingredients, cruelty-free practices, environmental sustainability, and improved skin health. By choosing vegan beauty products, individuals can not only enhance their personal well-being but also contribute to a more compassionate and sustainable future.
The Power Of Plant-Based Ingredients
Discover the transformative power of plant-based ingredients in vegan beauty. Harnessing the goodness of nature, these products nourish and enhance your skin without compromising on ethics. Experience the benefits of cruelty-free, sustainable beauty that leaves you looking and feeling radiant.
Harnessing The Natural Power Of Plants
Nature has proven time and time again that it holds the key to a multitude of wonders, and the realm of beauty is no exception. Vegan beauty products have gained immense popularity in recent years, with consumers recognizing the benefits of harnessing the natural power of plant-based ingredients.
By incorporating these botanical wonders into their skincare routines, individuals can experience a myriad of benefits, from nourishing and soothing the skin to promoting a healthy and radiant complexion.
Key Plant-Based Ingredients For Skincare
When it comes to vegan beauty, there are several essential plant-based ingredients that have become key players in the skincare realm. These ingredients are cherished not only for their natural origins but also for the remarkable benefits they bring to the table.
Let's take a closer look at some of these powerhouse botanicals:
Aloe Vera: With its cooling and hydrating properties, aloe vera is a beloved ingredient in vegan skincare. It provides soothing relief to irritated skin and aids in moisturizing, leaving the complexion feeling refreshed and rejuvenated.
Jojoba Oil: Derived from the seeds of the jojoba plant, this versatile oil resembles the skin's natural sebum, making it an excellent moisturizer for all skin types. Jojoba oil absorbs quickly, providing nourishment without clogging pores, resulting in a healthy and balanced complexion.
Rosehip Seed Oil: Bursting with essential fatty acids and vitamins, rosehip seed oil is renowned for its rejuvenating and regenerating properties. It helps to smooth out fine lines and wrinkles, while also improving the skin's elasticity and overall texture.
Chamomile Extract: Known for its calming properties, chamomile extract is a popular ingredient in vegan skincare. It helps to soothe and reduce inflammation, making it especially beneficial for those with sensitive or irritated skin.
Green Tea Extract: Packed with antioxidants, green tea extract is a powerhouse ingredient that helps to protect the skin from environmental damage. It also provides anti-aging benefits, improving the appearance of fine lines and promoting a youthful complexion.
By harnessing the power of these and other plant-based ingredients, vegan beauty products offer a natural and effective way to care for your skin. Embracing the beauty that nature provides allows us to nurture our skin while staying true to our values.
So, why not let Mother Earth's botanical treasures enhance your skincare routine and unlock the radiant beauty within?
Antioxidant-Rich Botanicals For Youthful Skin
Discover the power of antioxidant-rich botanicals infused in vegan beauty products, promoting youthful and radiant skin. These natural ingredients nourish and protect, leaving your skin looking vibrant and healthy. Experience the benefits of nature's best for a truly rejuvenating skincare routine.
Exploring The Benefits Of Antioxidants
Antioxidants are not only vital for our overall health but also play a significant role in maintaining youthful skin. They combat free radicals, reducing the damage caused by environmental factors and promoting a more vibrant complexion. Here are some key benefits of antioxidants for your skin:
Protection: Antioxidants shield your skin from harmful UV rays, minimizing sun damage and the appearance of fine lines and wrinkles.
Brightening: These powerful compounds help to even out skin tone, diminish dark spots, and promote a radiant complexion.
Anti-inflammatory: Antioxidants soothe inflammation, making them ideal for sensitive or acne-prone skin.
Collagen production: They stimulate the production of collagen, a protein that promotes elasticity and reduces sagging skin.
Cell regeneration: Antioxidants support the regeneration of new skin cells, leading to a fresher and more youthful appearance.
Top Antioxidant-Rich Botanicals For Skincare
Nature's abundant offerings provide us with a plethora of antioxidant-rich botanicals that can work wonders for our skin. Incorporating these botanicals into our skincare routine can help to rejuvenate and nourish our complexion. Here are some top botanicals brimming with antioxidants:
Green tea: Packed with catechins, green tea possesses potent antioxidant and anti-inflammatory properties, reducing redness and preventing signs of aging.
Rosehip oil: Rich in vitamins A and C, rosehip oil deeply moisturizes the skin while promoting collagen production and reducing the appearance of scars and wrinkles.
Blueberries: These tiny fruits are bursting with antioxidants, including vitamins C and E, promoting a youthful glow and protecting against oxidative stress.
Pomegranate: Pomegranate extract contains high levels of polyphenols that help to defend against free radicals, promoting smoother and firmer skin.
Grape seed extract: Known for its high concentration of proanthocyanidins, grape seed extract enhances skin elasticity and reduces the signs of aging.
Chamomile: Chamomile's anti-inflammatory and antioxidant properties soothe irritation, making it ideal for sensitive skin.
Incorporating these antioxidant-rich botanicals into your skincare routine can enhance the health and vitality of your skin, leaving you with a radiant and youthful complexion. Remember to always consult with a dermatologist or skincare professional to determine the best products for your specific needs.
Hydration Heroes For Plump And Moisturized Skin
Discover the ultimate hydration heroes for vegan beauty, resulting in plump and moisturized skin. These nourishing products are formulated with natural, plant-based ingredients that effectively replenish and hydrate your skin, leaving it looking radiant and healthy.
Importance Of Hydration For Healthy Skin
Proper hydration is crucial for maintaining healthy and glowing skin. When our skin lacks moisture, it can become dry, dull, and prone to various issues such as wrinkles, fine lines, and irritation. Hydration helps to nourish and protect the skin, leaving it plump, soft, and radiant.
Here are some key points to understand the importance of hydration for healthy skin:
Hydrated skin retains its elasticity and suppleness, preventing the appearance of premature aging signs.
Water plays a vital role in eliminating toxins from the body, promoting clearer and healthier skin.
Adequate hydration helps to regulate oil production, reducing the likelihood of acne breakouts.
Moisturized skin maintains a barrier against external aggressors like pollution and UV rays, boosting its overall resilience.
Hydration promotes a balanced skin pH, resulting in a smoother and more even complexion.
Plant-Based Ingredients That Boost Hydration
When it comes to hydrating the skin, nature provides us with a plethora of plant-based ingredients that work wonders. These ingredients not only deeply moisturize the skin but also offer additional benefits such as soothing inflammation and promoting cell regeneration.
Here are some hydration heroes that you should look for in your vegan beauty products:
Hyaluronic Acid: This naturally occurring substance has the ability to hold up to 1000 times its weight in water, providing intense hydration and plumping the skin.
Aloe Vera: Known for its soothing properties, aloe vera is a hydrating powerhouse that calms and nourishes the skin, leaving it refreshed and moisturized.
Coconut Water: Packed with essential nutrients and electrolytes, coconut water replenishes moisture levels and revitalizes the skin, giving it a healthy glow.
Cucumber Extract: Rich in antioxidants and water content, cucumber extract hydrates, soothes, and rejuvenates the skin, reducing puffiness and promoting a youthful appearance.
Rosehip Oil: With its high concentration of fatty acids, rosehip oil helps to lock in moisture, improving skin texture and elasticity.
Shea Butter: This natural emollient is deeply moisturizing and nourishing, promoting long-lasting hydration and softening the skin.
By incorporating these plant-based ingredients into your skincare routine, you can ensure your skin stays hydrated, plump, and moisturized, giving you a natural and healthy glow.
Cruelty-Free Testing And Ethical Beauty
Discover the world of vegan beauty with cruelty-free testing and ethical practices, ensuring you can enjoy stunning results guilt-free. Dive into the world of ethical beauty and embrace a vegan lifestyle without compromising on quality or effectiveness.
The Dark Side Of Animal Testing In The Beauty Industry
Animal testing has long been a controversial practice within the beauty industry. Many consumers are becoming more aware of the ethical implications of using products that involve harming animals. Here, we will take a closer look at the dark side of animal testing and its impact on the industry and our conscience:
Lack of transparency**: One of the main issues with animal testing is the lack of transparency surrounding the practice. Many brands do not openly disclose whether or not their products are tested on animals, leaving consumers in the dark about the origins of their beauty essentials.
Inhumane treatment**: Animal testing involves subjecting innocent creatures to painful experiments and procedures. From skin irritancy tests to lethal dose studies, animals endure unnecessary suffering in the name of beauty. This raises questions about the morality of the beauty industry and the need for more compassionate alternatives.
Unreliable results**: Contrary to popular belief, animal testing is not always an accurate predictor of human responses to cosmetic products. Due to physiological differences between humans and animals, test results may not be applicable or reliable. This highlights the need for more advanced methods and alternatives that can provide more accurate data without sacrificing the well-being of animals.
Slow progress in change**: Despite growing awareness and calls for reform, the beauty industry has been slow to fully embrace cruelty-free practices. Some brands continue to prioritize profits over ethical considerations, perpetuating the cycle of animal testing. However, there is hope as more consumers demand cruelty-free options, pushing brands to rethink their practices.
Choosing Ethical And Cruelty-Free Vegan Beauty Brands
Thankfully, the rise in vegan beauty brands has provided consumers with ethical options that do not involve animal testing. By choosing cruelty-free products, we can make a positive impact on the industry while enjoying high-quality beauty essentials. Here are some key factors to consider when selecting vegan brands that prioritize ethical practices:
Leaping Bunny and PETA certifications**: Look for products with certifications from organizations like Leaping Bunny or PETA. These certifications ensure that the brand has met the strict criteria for being cruelty-free, indicating that no animal testing was conducted at any stage of product development.
Transparent ingredient sourcing**: Ethical vegan beauty brands are often transparent about the origins of their ingredients. Look for brands that use ethically sourced, sustainable, and plant-based ingredients. This ensures that no animals were harmed or exploited in the production process.
Sustainable packaging**: Consider brands that prioritize eco-friendly packaging materials. By opting for companies that use recyclable or biodegradable packaging, you can further minimize your environmental impact and contribute to a more sustainable beauty industry.
Supporting smaller, ethical brands**: Many smaller vegan beauty brands uphold high ethical standards but may not have the same visibility as larger mainstream companies. By supporting these independent and ethical brands, you not only help promote cruelty-free practices but also foster a more diverse and conscious beauty industry.
Choosing ethical and cruelty-free vegan beauty brands allows us to make a statement against the dark side of animal testing. By aligning our values with our beauty choices, we contribute to a more compassionate and sustainable world. So, let's make a difference in the beauty industry and choose brands that prioritize both our well-being and that of our animal friends.
Vegan Beauty: Revolutionizing The Skincare Industry
Vegan beauty products are transforming the skincare industry, providing cruelty-free and plant-based alternatives for conscious consumers. Discover the revolution of vegan beauty and embrace a more ethical and sustainable approach to self-care.
The rise of vegan beauty products has brought about a revolution in the skincare industry. As more and more people become conscious about the ingredients they use in their skincare routine, vegan beauty products have gained popularity for their ethical and sustainable approach.
So, what impact does vegan beauty have on the skincare industry? Let's explore:
Impact Of Vegan Beauty On The Skincare Industry:
Consumer awareness and demand: With the growing awareness about animal welfare and environmental issues, consumers are demanding skincare products that are not tested on animals and free from animal-derived ingredients. Vegan beauty products cater to these demands, leading to an increase in demand for cruelty-free and vegan options.
Ethical and sustainable practices: Vegan beauty brands often prioritize sustainable sourcing and manufacturing practices. By avoiding animal-derived ingredients, they reduce the environmental impact associated with animal agriculture. This focus on ethics and sustainability has prompted traditional skincare brands to incorporate vegan alternatives and adopt more eco-friendly practices.
Innovation and advancements in plant-based skincare: The rise of vegan beauty has led to an increase in research and development of plant-based skincare ingredients. This has resulted in innovative formulations that harness the power of nature to provide effective skincare solutions. Plant-based ingredients like aloe vera, coconut oil, and shea butter are now commonly used in vegan beauty products.
Accessibility and inclusivity: Vegan beauty products cater to a wider range of consumers, including those with specific dietary restrictions or allergies. By eliminating common allergens like dairy, eggs, and honey from their formulations, vegan beauty brands provide alternatives for individuals who may otherwise struggle to find suitable skincare products.
Shift in consumer values: Vegan beauty has sparked a shift in consumer values, with people opting for products that align with their ethical and environmental beliefs. This shift is reshaping the skincare industry, compelling brands to be more transparent about their ingredients and manufacturing processes.
Vegan beauty has undoubtedly impacted the skincare industry, challenging traditional practices and encouraging innovation. As more consumers embrace a vegan lifestyle, the demand for ethical and sustainable skincare products will continue to grow, making vegan beauty a force to be reckoned with in the ever-evolving world of skincare.
Embracing Vegan Beauty: Tips For A Sustainable Skincare Routine
Discover the secrets to a sustainable skincare routine with our tips on embracing vegan beauty. Say goodbye to common chemicals and hello to natural, cruelty-free products for a healthier and more ethical approach to skincare.
In today's world, where sustainability and ethical choices are gaining more importance, embracing a vegan beauty routine is a wonderful step towards a more conscious lifestyle. By shifting to vegan skincare products, you not only contribute to the well-being of animals but also minimize your ecological footprint.
Looking to incorporate vegan beauty products into your daily regimen? Here are some tips to get you started on your journey to a sustainable skincare routine:
Transitioning To A Vegan Skincare Routine:
Research and educate yourself about the various benefits of vegan beauty products, including their positive impact on the environment and the avoidance of animal cruelty.
Start by gradually substituting your non-vegan skincare products with vegan alternatives. This will help you make a smooth transition without feeling overwhelmed.
Read product labels carefully to ensure that they are 100% vegan. Look for certifications from recognized organizations to guarantee the authenticity of the product.
Seek guidance from knowledgeable sources such as vegan beauty blogs, influencers, or skincare professionals who specialize in vegan products.
Experiment with different vegan skincare brands to find the ones that work best for your skin type. Remember, not all vegan products are created equal, so finding the right fit may require some trial and error.
Incorporating Vegan Beauty Products In Your Daily Regimen:
Cleanse: Opt for plant-based cleansers that are free from animal-derived ingredients like milk, honey, or collagen. Look for gentle cleansers that effectively remove impurities without stripping the skin's natural moisture.
Moisturize: Hydrate your skin with vegan moisturizers that are rich in plant oils, botanical extracts, and natural humectants like aloe vera or hyaluronic acid. These ingredients help nourish and replenish your skin's moisture barrier.
Protect: Shield your skin from harmful UV rays by using vegan sunscreens that rely on mineral filters like zinc oxide or titanium dioxide. These physical sunscreens offer broad-spectrum protection while being gentle on your skin and the environment.
Treat: Incorporate vegan serums or treatments targeted towards your specific skin concerns, such as acne, aging, or hyperpigmentation. Look for ingredients like vitamin C, retinol alternatives, or plant-derived antioxidants for effective results.
Exfoliate: Include vegan exfoliators in your skincare routine to remove dead skin cells and reveal a brighter complexion. Look for products containing natural exfoliants like fruit enzymes, rice powder, or jojoba beads.
Masks: Pamper your skin with vegan face masks that are formulated with plant-based ingredients to provide deep hydration, detoxification, or soothing properties. Treat yourself to a weekly masking session for that extra self-care boost.
By following these tips, you can transition to a vegan skincare routine that aligns with your sustainable values without compromising on the quality and effectiveness of your skincare regimen. Embrace vegan beauty and let your radiant skin shine, naturally and ethically.
Connecting To Nature: Self-Care And Vegan Beauty
Embrace vegan beauty as a way to connect with nature and practice self-care. Discover the transformative power of cruelty-free products that are not only good for your skin but also promote a sustainable lifestyle.
The Holistic Approach To Skincare With Vegan Beauty
Description:
Vegan beauty goes beyond just using cruelty-free products. It embraces a holistic approach to skincare, connecting us to nature and encouraging self-care practices. By incorporating vegan beauty into our daily routines, we not only benefit from ethical and sustainable choices but also nourish our skin with natural goodness.
Here are the key aspects of the holistic approach to skincare with vegan beauty:
Benefits Of Vegan Skincare:
Vegan skincare products are free from animal-derived ingredients, making them suitable for all skin types, including sensitive skin.
Plant-based ingredients are rich in vitamins, antioxidants, and essential fatty acids, which help to hydrate the skin, promote a healthy complexion, and protect against environmental damage.
Ethical sourcing and production methods of vegan beauty brands contribute to sustainable practices, ensuring that our self-care routines have a minimal impact on the planet.
Rituals And Self-Care Practices:
Taking the time for self-care rituals allows us to reconnect with ourselves and our bodies. It promotes relaxation, reduces stress, and nourishes our overall well-being.
Incorporate practices such as facial massages, meditation, and mindfulness into your skincare routine to create a sense of tranquility and balance.
By being mindful during the skincare process, we can fully enjoy the benefits of vegan beauty while practicing self-care and bringing a sense of mindfulness into our daily lives.
Embracing Nature'S Gifts:
Vegan beauty encourages us to embrace the power of nature by utilizing plant-based ingredients. These ingredients have been utilized for centuries for their healing and nourishing properties.
From aloe vera and chamomile for soothing skin to rosehip oil and coconut oil for hydration, nature offers a wide range of options for maintaining healthy skin naturally.
By choosing vegan beauty products, we can align ourselves with the abundance of natural resources that not only benefit our skin but also promote sustainability and protect our planet.
Connecting to nature through vegan beauty is not just about skincare; it is a transformative journey towards self-care and well-being. By adopting a holistic approach and incorporating vegan beauty practices into our routines, we can nourish our skin, protect the environment, and enhance our overall sense of balance and harmony.
Let's embrace the beauty that nature offers and embark on a journey towards a more mindful and sustainable way of caring for ourselves.
Vegan Beauty Myths Debunked
The vegan beauty industry is often plagued with misconceptions. Get the facts straight and learn the truth behind common vegan beauty myths. Discover how vegan products can enhance your beauty routine without compromising your values.
When it comes to vegan beauty, there are many misconceptions floating around. People often assume that vegan skincare products are not as effective as their non-vegan counterparts. However, this couldn't be further from the truth. We will debunk some common myths surrounding vegan beauty and shed light on the reality of plant-based skincare.
Addressing Common Misconceptions About Vegan Beauty:
Vegan beauty products lack efficacy:
Many people believe that vegan beauty products are not as effective as those containing animal-derived ingredients. However, vegan skincare brands use innovative plant-based alternatives that are just as potent and beneficial for the skin.
Vegan beauty products are expensive:
Contrary to popular belief, vegan beauty products are not always expensive. There are plenty of affordable options available on the market, catering to different budgets. Just like any other skincare product, prices can vary depending on the brand and quality.
Vegan beauty products are hard to find:
With the rising popularity of veganism, the demand for vegan beauty products has also grown. Today, you can easily find a wide range of vegan skincare options in mainstream stores, as well as online. Many brands clearly label their products as vegan, making it easier for consumers to make informed choices.
Vegan beauty products don't perform well in specific areas:
Some people assume that vegan beauty products cannot deliver satisfactory results in areas like anti-aging or acne treatment. However, vegan skincare brands offer specialized products that tackle specific skin concerns effectively. These products often utilize natural ingredients with proven benefits for these concerns.
Vegan beauty products lack variety:
Another misconception is that vegan beauty products offer limited options and lack variety. However, the vegan skincare market has expanded significantly, offering a diverse range of products, from cleansers and moisturizers to serums and masks. There are options available for every skin type and concern.
Vegan beauty products don't have a luxurious feel:
Many people associate luxury skincare with non-vegan products. However, vegan beauty brands are constantly innovating to create luxurious and indulgent textures and formulations. These products provide a pampering experience without compromising ethical values.
The idea that vegan beauty products are less effective, expensive, hard to find, and lacking in variety or luxury is simply a myth. The reality is that vegan skincare brands offer high-quality, effective, and ethically conscious options for all skin types and concerns.
Embracing vegan beauty allows individuals to maintain a cruelty-free and environmentally friendly skincare routine without compromising on results. So, next time you're in the market for new skincare products, consider giving vegan options a chance. You might be pleasantly surprised by the benefits they have to offer.
The Future Of Vegan Beauty
Discover the thriving future of vegan beauty with a cruelty-free approach to skincare and cosmetics, providing a wide range of sustainable and ethical options for conscious consumers. Experience the transformative power of plant-based ingredients, delivering natural beauty without compromising on quality or ethical standards.
Vegan beauty is more than just a passing trend; it is becoming the future of the beauty industry. As consumers become more conscious of the ingredients they put on their bodies and the impact of their choices on the environment, the demand for vegan and cruelty-free beauty products continues to grow.
The future of vegan beauty is bright, with exciting predictions and trends that will shape the industry in the years to come.
Predictions And Trends In The Vegan Beauty Industry
The vegan beauty industry is evolving rapidly, with several predictions and trends that will shape its future. Let's take a closer look:
Clean and green formulations: Consumers are increasingly seeking beauty products that are not only vegan but also free from harmful chemicals and toxins. Brands are responding to this demand by formulating products with clean, natural, and sustainable ingredients.
Innovative plant-based ingredients: As the popularity of vegan beauty grows, so does the need for innovative and effective plant-based ingredients. Brands are exploring the potential of lesser-known botanicals and incorporating them into their products to offer unique and powerful skincare and makeup solutions.
Sustainable packaging: In addition to vegan formulations, consumers are also becoming more conscious of packaging waste. The future of vegan beauty will see an increased focus on sustainable packaging materials such as recyclable or biodegradable options, as well as refillable and reusable packaging solutions.
Tech-driven beauty: Technology is playing a significant role in the development of vegan beauty products. From innovative skincare devices to apps that help users find vegan and cruelty-free brands, technology is driving the accessibility and convenience of vegan beauty.
Increased availability and accessibility: With growing consumer demand, vegan beauty products are becoming more widely available. Major retailers are expanding their vegan offerings, and online marketplaces are dedicated to curating a wide range of vegan and cruelty-free beauty brands.
Global growth: The vegan beauty movement is not limited to one region; it is a global phenomenon. Brands are expanding their reach and cater to the diverse needs of consumers worldwide. Expect to see an increase in international collaborations and the availability of vegan beauty products in more countries.
Mainstream recognition: Vegan beauty is no longer a niche market. It is gaining mainstream recognition as more celebrities, influencers, and beauty experts embrace the vegan lifestyle and promote vegan beauty brands. This increased visibility will further propel the growth of the vegan beauty industry.
The future of vegan beauty is promising and exciting. With a focus on clean and green formulations, innovative ingredients, sustainable packaging, and increased accessibility, the industry is set to thrive in the years to come. As more consumers prioritize ethical and sustainable choices, the demand for vegan beauty products will continue to shape the future of the beauty industry.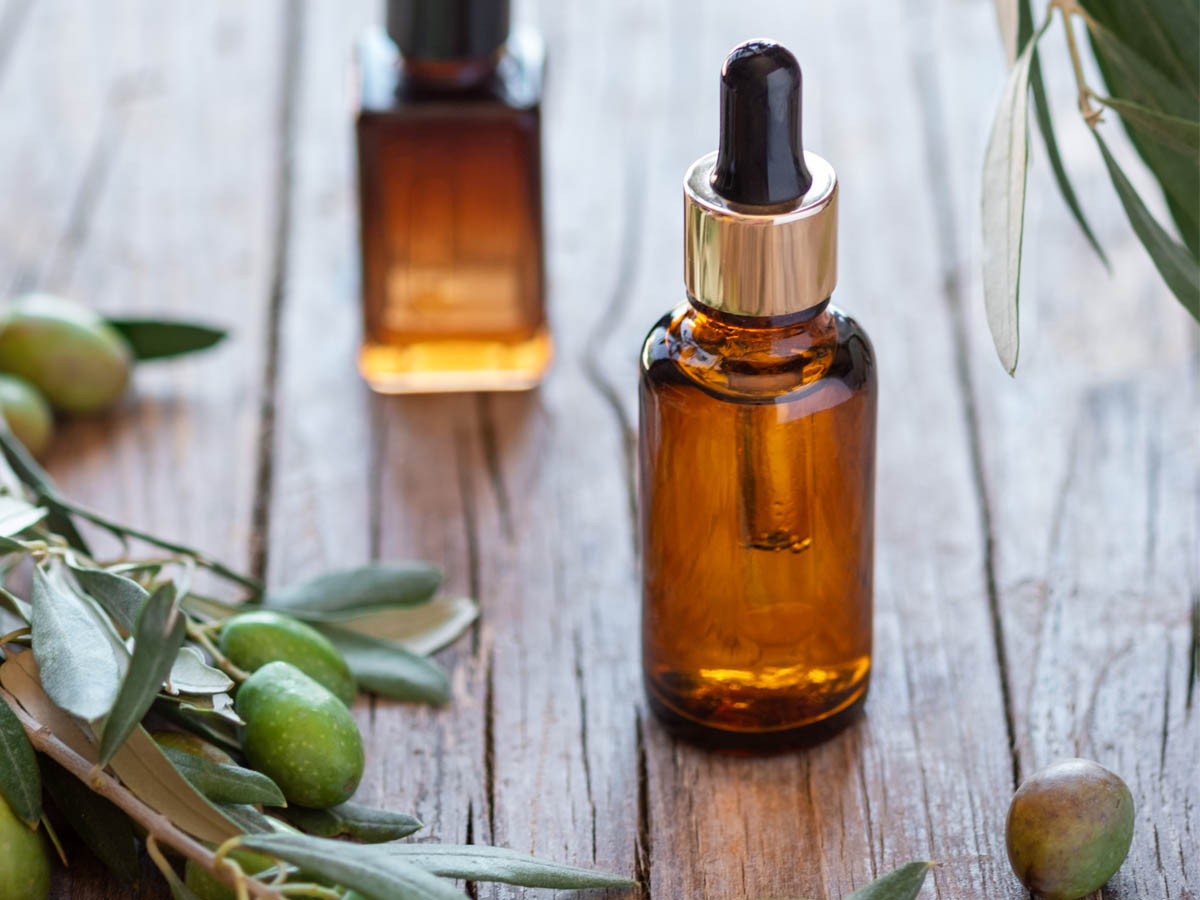 Credit: www.gomacro.com
Frequently Asked Questions Of Vegan Beauty
What Is The Meaning Of Vegan Beauty?
Vegan beauty refers to products that are free from animal-derived ingredients or animal testing.
What Are The Vegan Beauty Standards?
Vegan beauty standards include using products that do not contain animal-derived ingredients or involve animal testing.
Is Kvd Beauty Being Discontinued?
No, KVD beauty is not being discontinued.
Who Owns Vegan Beauty?
Vegan beauty is owned by various companies that specialize in producing cruelty-free and animal-friendly products.
Conclusion
To conclude, embracing vegan beauty not only promotes a cruelty-free lifestyle but also provides numerous benefits for our skin and the environment. By opting for plant-based products, we are avoiding harmful chemicals and allergens that are often found in conventional beauty products.
The natural ingredients used in vegan beauty formulas offer a gentler and more nourishing approach to skincare, resulting in a healthy and radiant complexion. Furthermore, choosing vegan beauty helps to support sustainable practices, as these products are typically made using renewable resources and eco-friendly packaging.
Supporting ethical brands that prioritize transparency and sustainability is a powerful way to contribute to a healthier planet. So why not make the switch to vegan beauty and enhance your beauty routine while promoting a compassionate and eco-conscious lifestyle? Your skin and the earth will thank you for it.