Women Fitness is a platform dedicated to providing accurate information and resources for women seeking to improve their health and fitness. With a focus on active lifestyles, nutrition, workouts, and mental well-being, Women Fitness offers a comprehensive approach to women's fitness goals.
The platform covers a wide range of topics including weight loss, strength training, yoga, pregnancy fitness, and healthy eating, ensuring that women have access to reliable and relevant information to support their fitness journey. Whether you're a beginner or a seasoned fitness enthusiast, Women Fitness is a valuable resource to help you achieve your health and fitness goals.
Breaking Stereotypes: How Women Can Empower Their Bodies And Minds Through Fitness
Discover how women can break stereotypes and empower their bodies and minds through the power of fitness. By engaging in regular physical activity, women can reshape their perception of themselves and challenge societal norms, enhancing both their physical and mental well-being.
Embrace the transformative potential of fitness and unleash your inner strength today.
Women have come a long way in challenging societal expectations and embracing their true selves. One area where this transformation is particularly evident is in the realm of fitness. From promoting physical strength to cultivating mental resilience, women are empowering their bodies and minds through exercise and movement.
In this blog post, we will delve deeper into how women can break stereotypes, find empowerment, and embrace self-confidence through fitness.
Promoting Physical Strength And Mental Resilience:
Regular exercise helps women build physical strength and endurance, enabling them to conquer physical challenges and achieve their fitness goals.
Engaging in strength training activities such as weightlifting can help women develop lean muscle mass and increase their overall strength.
Cardiovascular exercises, like running or cycling, promote heart health and increase stamina, allowing women to feel more energetic throughout the day.
Exercise releases endorphins, known as the "feel-good" hormones, which boost mood and reduce anxiety and stress.
Physical activity improves sleep quality, enhancing mental clarity and overall cognitive function.
Empowering Women Through Exercise And Movement:
Fitness activities provide women with a sense of empowerment, as they witness firsthand what their bodies are capable of achieving.
Participating in group fitness classes or joining sports teams fosters a sense of community and support, creating a positive environment for women to thrive.
Exercise can help women develop a stronger sense of self-worth and body positivity, encouraging them to appreciate and love their bodies at any shape or size.
Engaging in regular physical activity allows women to set and achieve personal fitness goals, leading to increased self-confidence and a sense of accomplishment.
Through fitness, women break free from the confines of societal expectations and redefine their own standards of success and beauty.
Overcoming Societal Expectations And Embracing Self-Confidence:
Fitness is a powerful tool for women to challenge societal expectations and redefine their capabilities by showcasing their strength, agility, and endurance.
Regular exercise helps women overcome body image issues and establish a healthier relationship with themselves by focusing on what their bodies can do, rather than how they look.
Through fitness, women can cultivate self-discipline, determination, and resilience, which can positively impact all aspects of their lives.
Embracing physical challenges and reaching fitness milestones empowers women to believe in their abilities and reminds them that they are capable of achieving incredible feats.
By breaking stereotypes and embracing self-confidence through fitness, women inspire others to do the same, creating a ripple effect of empowerment and positive change.
So, ladies, let's take charge of our bodies and minds! Embrace the power of fitness to break free from stereotypes, cultivate physical strength and mental resilience, and unleash your true potential. It's time to rewrite the narrative and empower ourselves through exercise and movement.
Nourishing Your Body: The Role Of Nutrition In Empowering Women'S Fitness Journey
Nutrition plays a pivotal role in empowering women's fitness journeys by providing the necessary nourishment to fuel their bodies and enhance performance. The right balance of nutrients can support strength, endurance, and overall well-being, enabling women to achieve their fitness goals.
Eating For Energy And Vitality
Proper nutrition plays a vital role in empowering women's fitness journey. Nourishing your body with the right foods can give you the energy and vitality to fuel your workouts and achieve your fitness goals. Here are some key points to consider:
Balanced meals: Ensure your diet consists of a well-balanced mix of proteins, carbohydrates, and healthy fats. This combination provides essential nutrients to support your overall health and fitness.
Fueling before workouts: Eating a light snack or meal that includes carbohydrates and protein before exercise can optimize your workout performance and help you maintain energy levels.
Post-workout recovery: Consuming protein and carbohydrates after your workout helps repair and rebuild muscles and replenish glycogen stores, promoting faster recovery.
Hydration: Staying hydrated is crucial for maintaining optimal performance during exercise. Remember to drink enough water throughout the day and consider adding electrolytes during intense workouts.
Mindful eating: Listen to your body's hunger and fullness cues. Pay attention to portion sizes and choose nutrient-dense foods that nourish your body.
Understanding The Importance Of A Balanced Diet
Maintaining a balanced diet is essential for women's fitness and overall well-being. Here's why:
Nutrient intake: A balanced diet ensures you receive all the necessary vitamins, minerals, and macronutrients your body needs to function optimally.
Weight management: Eating a variety of nutrient-rich foods in appropriate portions can help you maintain a healthy weight, which is important for overall fitness.
Disease prevention: A balanced diet rich in fruits, vegetables, whole grains, and lean proteins can help reduce the risk of chronic diseases, including heart disease, diabetes, and certain cancers.
Strong immune system: Proper nutrition supports a robust immune system, helping you fight off infections and stay healthy.
Mental well-being: A balanced diet can positively impact your mood and mental health, promoting overall well-being.
Exploring The Benefits Of Specific Nutrients For Women'S Health
Certain nutrients play a crucial role in supporting women's health and fitness. Here are some key nutrients and their benefits:
Iron: Important for transporting oxygen in the blood, iron helps prevent anemia and supports energy levels. Good sources include lean meats, legumes, fortified cereals, and leafy green vegetables.
Calcium: Vital for strong bones and teeth, calcium also plays a role in muscle function and nerve transmission. Dairy products, leafy greens, and fortified plant-based milks are excellent sources.
Omega-3 fatty acids: These healthy fats have anti-inflammatory properties and promote heart health. Include fatty fish (such as salmon), chia seeds, flaxseeds, and walnuts in your diet.
Vitamin D: Needed for proper calcium absorption, vitamin D helps maintain bone health and supports immune function. Sun exposure, fortified dairy products, and fatty fish are good sources.
B vitamins: B vitamins play a crucial role in energy metabolism, cell growth, and brain function. Whole grains, leafy greens, and lean meats are rich in B vitamins.
By understanding the importance of nutrition in your fitness journey and focusing on a balanced diet that includes these essential nutrients, you can empower yourself to achieve optimal health and fitness as a woman.
Mental Well-Being: How Mindfulness And Self-Care Contribute To Women'S Fitness Empowerment
Discover how mindfulness and self-care practices empower women's fitness and promote mental well-being. Enhance your overall fitness journey through mindfulness techniques that nurture and prioritize self-care, allowing women to embrace their strength both physically and mentally.
Embracing Mindfulness And Its Impact On Overall Well-Being
Mindfulness is a powerful practice that can positively impact women's overall well-being. By incorporating mindfulness into their daily routines, women can enhance their mental well-being and gain a sense of empowerment. Here are a few ways in which embracing mindfulness can contribute to women's fitness empowerment:
Increased self-awareness: Mindfulness allows women to tune into their thoughts, emotions, and physical sensations, promoting a better understanding of themselves. This self-awareness helps in identifying and addressing negative patterns or habits that may hinder fitness progress.
Improved focus and clarity: The practice of mindfulness trains the mind to focus on the present moment, thereby reducing distractions and enhancing concentration. This can be particularly beneficial during workouts or exercise routines, enabling women to give their full attention to their bodies and movements.
Stress reduction: Women often face numerous stressors in their daily lives, which can impact their fitness journey. Mindfulness techniques, such as deep breathing and meditation, can help manage stress levels by inducing relaxation and calming the mind. This allows women to approach their fitness goals with a clear and focused mindset.
Enhanced body awareness: Mindfulness encourages women to listen to their bodies and respond to their needs. By paying attention to physical sensations, such as hunger, fatigue, or pain, women can make informed choices about their fitness routines, ensuring they prioritize self-care and avoid pushing themselves too hard.
Cultivating Self-Love And Self-Compassion
Self-love and self-compassion are essential aspects of women's fitness empowerment. By cultivating a positive and nurturing relationship with themselves, women can enhance their well-being and approach fitness from a place of self-acceptance. Here's how self-love and self-compassion contribute to women's fitness empowerment:
Embracing body positivity: Self-love involves accepting and appreciating one's body, regardless of its shape or size. By embracing body positivity, women can overcome societal pressures and focus on nurturing their bodies through fitness and healthy practices.
Motivation and commitment: When women love and value themselves, they are more likely to prioritize their fitness goals. Self-love provides the motivation and commitment needed to stay consistent with exercise routines, maintain a healthy lifestyle, and achieve desired results.
Reduced self-criticism: Self-compassion allows women to be kind and understanding towards themselves, even when facing setbacks or challenges in their fitness journey. By replacing self-criticism with self-compassion, women can bounce back from setbacks and stay determined to reach their fitness goals.
Improved mental well-being: Cultivating self-love and self-compassion promotes positive mental health, reducing stress, anxiety, and depression. This positive mindset creates a conducive environment for women to focus on their fitness, enhancing their overall well-being.
Managing Stress And Finding Balance In Daily Life
Managing stress and finding balance in daily life is crucial for women's fitness empowerment. Juggling various responsibilities can often make it challenging to prioritize fitness and self-care. However, by incorporating stress management techniques and establishing a sense of balance, women can overcome these challenges.
Here are some strategies to manage stress and find balance:
Time management: Effective time management allows women to allocate dedicated time for fitness activities, ensuring they prioritize self-care. By organizing schedules and setting realistic goals, women can strike a balance between work, family, and personal well-being.
Mindful movement: Engaging in physical activities like yoga, Pilates, or dance not only provides exercise but also promotes mindfulness and stress reduction. Women can find joy and mental relaxation through mindful movement practices.
Rest and recovery: Adequate rest and recovery are essential for women's fitness empowerment. Balancing intense workouts with rest days or incorporating activities like meditation, soothing baths, or relaxation techniques helps in reducing stress and promoting overall well-being.
Support systems: Building a network of support, whether through friends, family, or fitness communities, can provide encouragement and motivation during challenging times. Sharing experiences, seeking guidance, and receiving support can significantly contribute to managing stress and finding balance.
Mindfulness, self-love, self-compassion, stress management, and finding balance in daily life play integral roles in women's fitness empowerment. By embracing these aspects, women can enhance their mental well-being, nurture positive relationships with themselves, and create a sustainable fitness journey that supports their overall empowerment.
Understanding Your Body: Choosing The Right Workout For Your Fitness Goals
Understanding your body and choosing the right workout for your fitness goals is crucial for women's fitness. Tailoring your exercise routine to meet your individual needs will help you achieve the desired results and improve overall health and well-being.
Finding the right workout routine can be essential in achieving your fitness goals as a woman. By understanding your body's specific needs and preferences, you can customize your fitness routine to suit your requirements. From exploring different types of workouts tailored for women to adapting exercises to various life stages and physical abilities, there are several factors to consider.
Let's dive deeper into these aspects to help you choose the perfect workout for achieving your fitness goals.
Exploring Different Types Of Workouts Tailored For Women:
Cardiovascular exercises: Engage in activities like running, cycling, or swimming to improve your heart health and burn calories.
Strength training: Incorporate weightlifting or resistance training to build lean muscles and increase overall strength.
Pilates or yoga: Enhance flexibility, balance, and core strength through low-impact exercises that focus on body alignment.
High-Intensity Interval Training (HIIT): Boost your metabolism and burn fat with short bursts of intense exercises followed by short recovery periods.
Functional training: Perform exercises that mimic everyday movements, improving your overall functional fitness.
Customizing A Fitness Routine That Suits Your Needs And Preferences:
Set clear goals: Identify whether you aim to lose weight, gain muscle, improve endurance, or enhance flexibility. This will help you structure your workout routine accordingly.
Consider time constraints: Choose a workout routine that can be easily incorporated into your daily schedule, whether it's a 30-minute session or shorter bursts throughout the day.
Assess your preferences: Determine whether you enjoy working out alone, in a group setting, or with a personal trainer. This will help you find the most enjoyable and motivating workout environment for yourself.
Vary your exercises: Keep your routine interesting by incorporating a mix of different exercises and activities. This will prevent boredom and keep you motivated to stick to your fitness routine.
Adapting Workouts To Various Life Stages And Physical Abilities:
Pregnancy and postpartum: Consult with a healthcare professional to modify exercises during pregnancy and gradually resume workouts postpartum.
Menopause: Consider incorporating weight-bearing exercises to maintain bone health and address hormonal changes.
Aging and elderly: Focus on exercises that improve balance, flexibility, and functional movement to promote independence and reduce the risk of falls.
Physical limitations or injuries: Work with a certified fitness professional to modify exercises based on your specific limitations or injuries to prevent further damage and promote recovery.
Remember, the key to choosing the right workout for your fitness goals is understanding your body's requirements, customizing your routine, and adapting it to various life stages and physical abilities.
Strength Training And Body Image: Shattering Beauty Standards And Embracing Body Positivity
Strength training empowers women to defy beauty standards and cultivate body positivity. Through embracing fitness, women can shatter societal norms and celebrate their unique bodies.
The Significance Of Strength Training For Women'S Health
Strength training is not just for men, it plays a crucial role in women's overall health and well-being.
Engaging in strength training exercises helps women develop lean muscle mass, which can boost their metabolism and promote weight loss.
By incorporating strength training into their fitness routine, women can improve their bone density and reduce the risk of developing osteoporosis.
Regular strength training can also enhance women's muscular endurance and improve their functional fitness, making everyday tasks easier to perform.
Furthermore, strength training has been shown to have a positive impact on mental health, reducing symptoms of anxiety and depression.
Celebrating Body Diversity And Promoting Body Acceptance
It's time to embrace body diversity and shift societal beauty standards. Every body type is beautiful and deserving of appreciation and respect.
Society's narrow perception of beauty perpetuates harmful stereotypes and creates unhealthy expectations, leading to body image issues.
By celebrating body diversity, we can promote body acceptance and create a more inclusive and positive environment for women of all shapes, sizes, and backgrounds.
Body acceptance goes beyond appearance; it's about valuing our bodies for their strength, resilience, and abilities rather than adhering to rigid ideals.
Encouraging body positivity means celebrating self-love, acceptance, and embracing our unique qualities.
Building Strength And Confidence Through Weightlifting And Resistance Training
Weightlifting and resistance training are empowering exercises that allow women to build both physical and mental strength.
Engaging in these types of exercises helps women break free from societal stereotypes, proving that strength has no gender.
By challenging themselves in the weight room, women can see and feel their progress, which boosts self-confidence and self-esteem.
Strength training not only transforms the body, but also builds resilience and perseverance, which can be applied to all areas of life.
Through weightlifting and resistance training, women can redefine their own beauty standards and realize that strength comes in many forms.
Remember, women's fitness is not solely about appearance; it's about empowerment, health, and embracing the journey towards self-acceptance.
Mind-Body Connection: The Transformative Power Of Yoga And Pilates For Women
Discover the incredible mind-body connection through the transformative power of yoga and Pilates. These practices offer women a holistic approach to fitness, enhancing strength, flexibility, and inner well-being. Experience the positive effects of these exercises today.
Yoga and Pilates have gained immense popularity in recent years, and for good reason. These mind-body practices offer a range of physical and mental benefits that can greatly enhance women's overall well-being. The unique combination of movement, breathwork, and mindfulness found in yoga and Pilates provides a powerful tool for transforming both the body and the mind.
Let's dive deeper into the mental and physical benefits of these transformative practices.
Exploring The Mental And Physical Benefits Of Yoga And Pilates:
Stress reduction: Both yoga and Pilates are known for their ability to alleviate stress and promote relaxation. Through the practice of various poses and controlled movements, these exercises release tension and help to calm the mind. This can result in reduced anxiety levels and an overall increase in mental well-being.
Improved flexibility: Yoga and Pilates involve gentle stretching and lengthening of the muscles, resulting in improved flexibility over time. By regularly practicing these exercises, women can experience increased range of motion, improved posture, and a decreased risk of injuries.
Enhanced strength and balance: Yoga and Pilates help to strengthen the core muscles, including the abdominals, back, and pelvic floor. This increased strength not only contributes to better balance and stability but also provides a solid foundation for overall physical fitness.
Boosted body awareness: One of the key aspects of yoga and Pilates is the focus on body awareness. These practices encourage individuals to tune in to their bodies, become more attuned to their physical sensations, and make conscious choices about how to move and hold their bodies. This awareness can result in better posture, reduced muscle imbalances, and improved overall body control.
Enhancing Flexibility, Balance, And Core Strength:
Flexibility: Yoga and Pilates incorporate a wide range of stretching exercises that target various muscle groups, promoting flexibility and joint mobility. From gentle stretches to more challenging poses, these practices can help women achieve and maintain a supple and flexible body.
Balance: Balance is a crucial component of physical fitness, especially as women age. Yoga and Pilates include movements that challenge balance, such as standing poses and exercises on unstable surfaces. Regular practice of these activities can lead to improved balance and stability, reducing the risk of falls and injuries.
Core strength: The core muscles play a vital role in supporting the spine and maintaining good posture. Yoga and Pilates focus on strengthening the core through specific exercises that engage the abdominal, back, and pelvic floor muscles. A strong core not only improves physical stability but also contributes to better overall body strength.
Harnessing The Power Of Breath And Mindfulness In Movement:
Breath awareness: Both yoga and Pilates emphasize the importance of conscious breathing. Deep, mindful breathing during these practices helps to oxygenate the body, reduce stress, and increase mental clarity. By incorporating breathwork into movement, women can deepen their connection between the body and the mind.
Mindfulness in movement: Yoga and Pilates cultivate mindfulness by encouraging individuals to be fully present in the moment and pay attention to their sensations, thoughts, and emotions. This heightened awareness allows women to fully engage with their bodies, leading to a greater sense of focus, improved concentration, and a deeper mind-body connection.
Incorporating yoga and Pilates into your fitness routine can bring about transformative changes in both your physical and mental well-being. With their emphasis on flexibility, balance, core strength, breathwork, and mindfulness, these practices have the power to empower women to lead healthier, more connected lives.
So why not unroll the yoga mat or hop onto the Pilates reformer and start experiencing the amazing benefits for yourself? Your mind and body will thank you!
Breaking Through Barriers: Overcoming Gender Biases In The Fitness Industry
Breaking gender biases in the fitness industry: Empowering women to overcome barriers and achieve their fitness goals. Embracing inclusivity and challenging stereotypes, women are breaking boundaries and making their mark in the world of fitness.
In recent years, the fitness industry has seen tremendous growth, with more and more women actively participating in various fitness activities. However, it is important to acknowledge that women face unique challenges and biases in this industry. From stereotypes about physical capabilities to unequal representation, women often encounter hurdles that hinder their progress.
Breaking through these barriers and creating an inclusive fitness community is crucial for empowering women and promoting equality. Let's explore some effective ways to address these challenges, promote inclusivity and diversity, and encourage women to take up leadership roles in the fitness industry:
Addressing The Challenges Faced By Women In Fitness Spaces:
Stereotypes and biases: Understanding and challenging preconceived notions that limit women's potential in fitness.
Unequal representation: Promoting gender balance in fitness spaces to create a more inclusive environment.
Lack of confidence: Empowering women to believe in their abilities and providing support to build their self-esteem.
Limited accessibility: Breaking barriers to ensure that fitness spaces are welcoming and accessible to all women.
Social pressure and unrealistic expectations: Encouraging a healthy mindset and celebrating diverse body types in the fitness community.
Promoting Inclusivity And Diversity In The Fitness Community:
Education and awareness: Creating workshops and training programs to educate individuals about the importance of inclusivity and diversity.
Representation matters: Highlighting diverse women in fitness advertisements and media to inspire more inclusivity.
Welcoming environment: Fostering a supportive and non-judgmental atmosphere in fitness spaces where all individuals feel comfortable.
Outreach initiatives: Collaborating with community organizations to offer fitness opportunities to underrepresented groups.
Celebrating diversity: Organizing events and campaigns that promote inclusivity and celebrate the achievements of women from all backgrounds.
Encouraging Women To Take Up Leadership Roles In The Industry:
Mentorship programs: Establishing mentorship initiatives to provide guidance and support for aspiring women leaders in the fitness industry.
Amplifying voices: Actively seeking opportunities to feature women as experts and leaders in fitness-related publications and events.
Offering leadership training: Providing workshops and resources that empower women with the necessary skills to excel in leadership roles.
Networking opportunities: Creating spaces for women to connect and collaborate with experienced professionals in the fitness industry.
Recognizing achievements: Acknowledging and celebrating the accomplishments of women leaders to inspire others to step into similar roles.
By addressing the challenges faced by women in fitness spaces, promoting inclusivity and diversity, and encouraging women to take up leadership roles, we can break down barriers and create a more equitable fitness industry. Let's work together to empower women and celebrate their achievements in the world of fitness.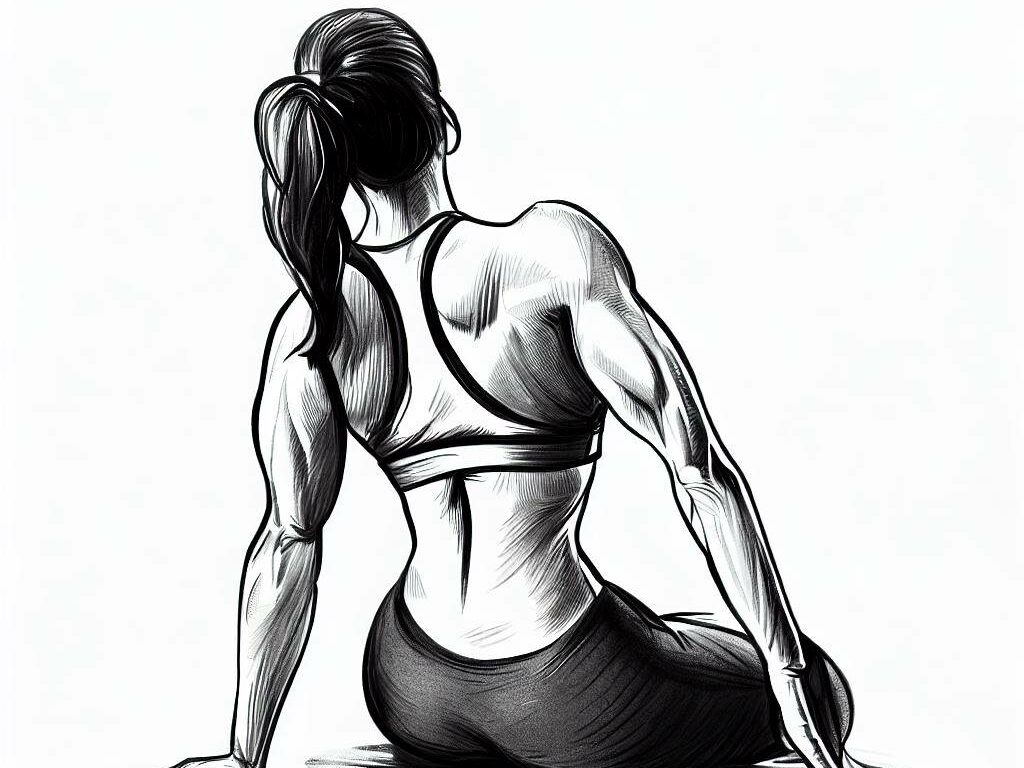 Credit: smoothiegains.com
Building A Supportive Community: Finding Empowerment Through Group Workouts And Online Platforms
Discover the power of community and empowerment through women's group workouts and online platforms. Unite with like-minded fitness enthusiasts, supporting each other on the journey to health and wellness.
The Power Of Camaraderie And Encouragement In Achieving Fitness Goals
Engaging with others who share similar fitness goals can provide a tremendous boost in motivation and accountability. Here's why building a supportive community through group workouts and online platforms can be empowering:
Motivation through camaraderie: Exercising in a group setting allows women to feed off each other's energy, making workouts not only more enjoyable but also more challenging. The shared experience creates a sense of camaraderie, fostering a supportive environment where members encourage and cheer one another on.
Accountability and commitment: When you're part of a fitness community, you're less likely to skip workouts or give up on your goals. The camaraderie and support of the group create a strong sense of accountability, keeping you committed to your fitness journey.
Healthy competition: Group workouts offer an opportunity for friendly competition, pushing each participant to give their best effort. This friendly rivalry can be a powerful motivator, pushing individuals to surpass their own limits and achieve greater fitness heights.
Emotional support: Fitness communities provide a space for women to connect on a deeper level, sharing their triumphs, struggles, and goals. This emotional support system ensures that no one feels alone in their journey and allows for shared experiences that inspire and uplift.
Utilizing Technology And Social Media To Connect And Inspire
Technology and social media have revolutionized the way women connect, share, and draw inspiration in the fitness world. Here's how these platforms can be utilized to foster empowerment:
Virtual fitness communities: Online platforms and fitness apps have given rise to virtual fitness communities, allowing women to connect with like-minded individuals from around the world. These communities provide a space for sharing experiences, seeking advice, and offering support, creating a virtual sisterhood that transcends geographical barriers.
Inspiration at your fingertips: Social media platforms such as Instagram, YouTube, and TikTok have become hubs for fitness inspiration. Women can follow fitness influencers and experts who share workout routines, nutrition tips, and motivational content. The accessibility of these platforms ensures that inspiring content is just a click away, motivating women to stay committed to their fitness goals.
Tracking progress and celebrating achievements: Technology has made it easier than ever for women to track their fitness progress. Fitness tracking apps and wearable devices allow individuals to monitor their workouts, set goals, and track their progress over time. Sharing these achievements on social media platforms not only provides a sense of accomplishment but also helps inspire others in the community.
Women-Focused Fitness Communities And Their Impact On Empowerment
Women-focused fitness communities cater specifically to the unique needs and challenges faced by women on their fitness journeys. Here's how these communities contribute to empowerment:
Safe and supportive spaces: Women-focused fitness communities create safe environments where women can discuss their unique health concerns, body image issues, and challenges without judgment. This creates a space for vulnerability, growth, and empowerment.
Celebrating diversity and body positivity: These communities embrace and celebrate diverse body types and sizes, promoting body positivity and self-acceptance. By showcasing a range of fitness journeys and achievements, women are inspired to embrace their bodies and redefine societal standards of beauty.
Mind and body wellness: Women-focused fitness communities recognize the importance of holistic well-being. These communities often promote mental health awareness, meditation practices, and self-care routines, emphasizing that wellness encompasses more than just physical fitness.
Providing mentorship and role models: Women-focused fitness communities pave the way for mentorship and role modeling opportunities. Experienced members can share their knowledge, guidance, and experiences, inspiring others to set and achieve their fitness goals.
By building a supportive community through group workouts and online platforms, women can find empowerment, motivation, and a sense of belonging, ensuring they stay on track to achieving their fitness goals. Whether it's through virtual communities or women-focused fitness groups, the power of support and encouragement can make a remarkable difference in the lives of women on their fitness journeys.
Sustaining Motivation And Staying On Track: Strategies For Long-Term Fitness Success
Discover effective strategies for sustaining motivation and achieving long-term fitness success in this insightful article tailored for women. Explore proven techniques to stay on track and witness remarkable results.
Maintaining motivation and staying committed to your fitness journey can be challenging, especially when faced with setbacks or obstacles. However, with the right strategies in place, you can sustain your motivation and stay on track towards achieving your long-term fitness goals.
In this section, we will explore goal-setting and creating a sustainable fitness plan, overcoming setbacks and staying resilient, as well as celebrating milestones and embracing the journey.
Goal-Setting And Creating A Sustainable Fitness Plan:
Set specific, measurable, achievable, relevant, and time-bound (SMART) goals to provide clarity and direction.
Break down your long-term goals into smaller, manageable milestones to keep yourself motivated and engaged.
Create a realistic and sustainable fitness plan that fits into your lifestyle and allows for consistent progress.
Incorporate a variety of exercises and activities to keep your workouts interesting and prevent boredom.
Seek professional guidance or consult a personal trainer to help you create a customized plan that caters to your unique needs and preferences.
Overcoming Setbacks And Staying Resilient:
Understand that setbacks are a natural part of the journey and do not define your overall progress.
Embrace a growth mindset and view setbacks as opportunities for learning and growth.
Stay focused on your long-term goals and remind yourself of the reasons why you started your fitness journey in the first place.
Seek support from friends, family, or a fitness community to help you stay motivated and accountable.
Adjust your mindset to view setbacks as temporary obstacles that can be overcome with perseverance and resilience.
Celebrating Milestones And Embracing The Journey:
Recognize and celebrate each milestone you achieve along your fitness journey to stay motivated and encouraged.
Reflect on your progress and acknowledge the positive changes you have made in your physical and mental well-being.
Embrace the journey and enjoy the process of self-improvement and personal growth.
Find joy in the small victories and celebrate your efforts, regardless of the outcome.
Surround yourself with a positive and supportive environment that fuels your motivation and inspires you to keep pushing forward.
By incorporating these strategies into your fitness routine, you can maintain your motivation, overcome setbacks, and celebrate your progress along the way. Remember, fitness is a lifelong journey, and staying on track requires consistent effort, perseverance, and a positive mindset.
Keep pushing yourself, believe in your capabilities, and enjoy the transformative power of fitness.
Cultivating Self-Confidence And Body Positivity Through Women'S Fitness
Discover the empowering world of women's fitness, where self-confidence and body positivity flourish through dedicated workouts and a supportive community. Achieve your fitness goals while embracing your inner strength and celebrating your unique body.
Embracing Inner Strength And Cultivating A Positive Body Image
Fitness is not just about physical health but also about mental and emotional well-being. Embracing inner strength and cultivating a positive body image is an essential aspect of women's fitness. By focusing on building confidence, self-esteem, and body positivity, women can experience holistic growth and empowerment. Here are some key ways in which women can achieve this:
Practice self-compassion: Nurture a kind and understanding attitude towards yourself. Treat yourself with the same compassion and support that you would offer to a friend in need. Accept imperfections and celebrate the uniqueness that makes you who you are.
Challenge negative self-talk: Be mindful of negative thoughts and beliefs about your body. Replace self-deprecating statements with positive affirmations. Reframe your mindset to focus on what your body can do rather than solely on appearance.
Surround yourself with positivity: Create a supportive environment by surrounding yourself with positive influences. Follow body-positive accounts and uplifting communities on social media that promote self-love, body diversity, and inclusivity.
Appreciate small victories: Celebrate your progress, no matter how small. Set achievable fitness goals and acknowledge your accomplishments along the way. Remember that every step forward is an achievement worth recognizing.
Engage in activities you enjoy: Find joy in movement by engaging in activities that bring you pleasure. Whether it's dancing, hiking, yoga, or weightlifting, choose exercises that make you feel good and empowered. Enjoying your workouts can foster a positive relationship with fitness.
Celebrating The Uniqueness And Capabilities Of Your Body
Each woman's body is unique, and realizing and appreciating this individuality is a significant part of women's fitness. By celebrating the uniqueness and capabilities of your body, you can embrace self-acceptance and foster a sense of empowerment. Here's how you can honor your body:
Focus on functionality: Shift your perspective from aesthetics to functionality. Recognize and appreciate how your body allows you to move, perform daily tasks, and engage in activities you enjoy. Emphasize the ways in which your body serves you rather than adhering to society's beauty standards.
Practice gratitude: Cultivate a daily practice of gratitude for your body. Take a moment each day to acknowledge and express gratitude for its strength, resilience, and the experiences it allows you to have. Gratitude can help shift your mindset towards self-love and appreciation.
Avoid comparison: Comparing yourself to others is a sure way to undermine your confidence and body positivity. Remember that everyone's journey is unique, and focusing on your own progress is more important than trying to fit unrealistic standards set by others. Embrace your individuality and celebrate what makes you truly unique.
Dress for self-expression: Wear clothes that make you feel confident and comfortable. Choose outfits that reflect your personality and allow you to express yourself authentically. Dressing in a way that aligns with your personal style can boost your self-confidence and body image.
Empowering Yourself Through Fitness-Related Achievements
Fitness-related achievements go beyond physical transformation; they have the power to empower women and enhance their self-belief and confidence. By setting goals and conquering challenges, women can experience a sense of empowerment that extends far beyond the gym. Here's how fitness achievements can be empowering:
Setting realistic goals: Define clear and achievable fitness goals that align with your personal aspirations. Break them down into smaller milestones to track your progress and stay motivated. Challenging yourself within your capabilities can boost your self-confidence as you witness your own growth.
Breaking through limitations: Pushing through physical and mental barriers during workouts can empower you to break through limitations in other areas of your life. Developing the resilience to overcome challenges can enhance your self-belief and make you feel capable of achieving anything you set your mind to.
Building resilience: Consistency and dedication in fitness can cultivate resilience. By persistently working towards your goals, overcoming setbacks, and bouncing back from failures, you develop mental strength and adaptability that can positively impact all aspects of your life.
Inspiring others: Your commitment to fitness and the achievements you attain can serve as an inspiration to others. Sharing your journey and accomplishments can motivate and empower fellow women to embark on their own fitness journeys, creating a ripple effect of empowerment and support.
Remember, women's fitness is not just about physicality; it's about developing a positive mindset, fostering self-confidence, and celebrating the strength and uniqueness of your body. Embrace the journey, celebrate your achievements, and empower yourself through women's fitness.
Tapping Into Your Potential: How Women'S Fitness Empowers Other Areas Of Life
Discover the transformative power of women's fitness, unlocking potential in all aspects of life. Boost confidence, enhance productivity, and achieve goals through the empowering journey of physical fitness. Start your journey today and unleash your true potential.
Physical fitness plays a crucial role in empowering women to excel in various aspects of life. By engaging in regular exercise and adopting a healthy lifestyle, women are able to cultivate skills and develop a mindset that translates into success in other endeavors.
Whether it's professional goals, personal growth, or inspiring others on their fitness journeys, women who prioritize their fitness and well-being unlock a world of possibilities. Let's explore three key ways in which women's fitness can empower other areas of life.
Transferring The Skills And Mindset Developed Through Fitness To Other Endeavors:
Discipline: Through consistent workouts and commitment to fitness goals, women develop a strong sense of discipline that can be applied to other areas of life. This discipline enables women to stay focused and motivated, whether it's in their careers, relationships, or personal projects.
Goal setting: Setting fitness goals and working towards them instills a sense of purpose and achievement. Women who prioritize their fitness learn valuable skills such as goal setting, strategic planning, and time management. These skills can be transferred to other endeavors, helping women to navigate challenges and work towards their objectives effectively.
Confidence: As women achieve their fitness goals and witness improvements in their physical strength and abilities, they experience a boost in self-confidence. This newfound confidence extends beyond the gym, empowering women to take charge in various aspects of life. Whether it's speaking up in professional meetings, asserting boundaries in personal relationships, or pursuing new opportunities, confident women are more likely to thrive.
Taking Charge Of Your Overall Health And Well-Being:
Physical health: Engaging in regular exercise and maintaining a balanced diet contributes to improved physical health. By prioritizing their well-being, women are better equipped to handle the demands of everyday life. Increased energy levels, enhanced mental clarity, and a stronger immune system are just a few of the benefits that enable women to perform at their best in all areas of life.
Mental well-being: Women's fitness is not just about physical strength; it also has a profound impact on mental well-being. Exercise releases endorphins, which are natural mood boosters. Regular workouts help reduce stress and anxiety, improve sleep quality, and enhance overall mental resilience. When women prioritize their mental well-being, they are better equipped to handle challenges and approach other endeavors with clarity and positivity.
Self-care: Women often shoulder multiple responsibilities, including work, family, and social commitments. However, prioritizing fitness allows women to carve out time for themselves and practice self-care. By dedicating time to exercise and focusing on their own well-being, women are better equipped to manage their various roles, ultimately leading to a more balanced and fulfilling life.
Inspiring And Uplifting Other Women On Their Fitness Journeys:
Leading by example: Women who prioritize their fitness serve as powerful role models for others. By demonstrating their commitment to physical and mental well-being, women inspire those around them to prioritize their own health. This ripple effect allows women to uplift others and create a supportive community centered around empowerment and personal growth.
Sharing knowledge and experiences: Women who have embarked on their fitness journeys have a wealth of knowledge and experiences to offer. By sharing their insights, tips, and challenges, these women play an active role in empowering others to embark on their own journeys and achieve their goals. Whether it's through social media platforms, fitness classes, or personal interactions, women can inspire and motivate others to prioritize their fitness and embrace a healthy lifestyle.
Building a network of support: Women's fitness communities provide a supportive network for individuals to connect, share their experiences, and learn from one another. These networks foster a sense of camaraderie and empower women to overcome obstacles together. By actively participating in fitness communities, women create lasting connections that extend beyond the gym, empowering them to succeed in all areas of life through mutual support and encouragement.
Women's fitness has a profound impact on various areas of life. By tapping into their potential through fitness, women can transfer valuable skills and mindsets to other endeavors, take charge of their overall health and well-being, and inspire and uplift others on their fitness journeys.
Embracing fitness as a lifestyle empowers women to unlock their full potential and flourish in all aspects of life.
Empowering Future Generations: Encouraging Young Girls To Embrace Women'S Fitness
Empowering future generations by encouraging young girls to embrace women's fitness. This initiative aims to inspire a healthy lifestyle and instill confidence in young women, fostering their physical and mental wellbeing.
Shaping A Positive Relationship With Fitness From A Young Age
Introducing young girls to the world of women's fitness is a crucial step in shaping their perception of physical activity as a positive and empowering experience.
By setting a strong foundation at an early age, we can help young girls develop a lifelong habit of prioritizing their health and well-being.
Here are some key ways to shape a positive relationship with fitness for young girls:
Encourage participation in activities that they enjoy: By allowing girls to choose activities that they genuinely enjoy, we can create a sense of excitement and passion for staying active.
Make fitness a family affair: Engaging in physical activities as a family not only allows for quality bonding time but also demonstrates the value and importance of fitness as a whole.
Emphasize the fun aspect of exercise: Incorporating games, playfulness, and creativity into fitness routines can make it more enjoyable for young girls.
Celebrate achievements: Recognizing and celebrating their accomplishments, no matter how small, helps instill a sense of pride and motivation to continue their fitness journey.
Challenging Gender Stereotypes And Promoting Physical Activity For Girls
Historically, gender stereotypes have discouraged girls from participating in certain physical activities. However, we can actively challenge these stereotypes and promote physical activity for girls by:
Educating communities and schools about the benefits of girls' participation in sports and fitness activities.
Providing equal opportunities for girls to engage in a wide range of physical activities, including traditionally male-dominated sports.
Celebrating and highlighting successful female athletes as role models for young girls, showing them that they too can achieve greatness in the world of sports and fitness.
Creating safe and inclusive spaces for girls to exercise, ensuring they feel comfortable and supported in their pursuit of physical activity.
Instilling Confidence And Resilience Through Exercise And Empowerment
Exercise and empowerment go hand in hand when it comes to instilling confidence and resilience in young girls. Here's how fitness can play a crucial role in their personal development:
Building physical strength leads to improved self-esteem and body confidence, allowing girls to feel strong and capable.
Setting and achieving fitness goals helps develop a growth mindset and resilience, teaching girls the value of perseverance and hard work.
Engaging in team sports or group fitness activities fosters a sense of camaraderie and social skills, promoting healthy relationships and boosting self-confidence.
Remember, empowering young girls to embrace women's fitness is a powerful investment in their future. By shaping a positive relationship with fitness, challenging gender stereotypes, and instilling confidence and resilience, we are paving the way for a healthier and more empowered generation of women.
Let's inspire and uplift the future female leaders of tomorrow through the world of fitness!
Frequently Asked Questions On Women Fitness
What Is The Best Fitness For Women?
The best fitness for women includes a combination of cardiovascular exercises, strength training, and flexibility and balance exercises.
What Is The Ideal Workout Schedule For A Woman?
An ideal workout schedule for women includes a balance of cardio, strength training, and flexibility exercises. Aim for at least 150 minutes of moderate-intensity cardio per week, along with two or more days of strength training for all major muscle groups.
Incorporate stretching and yoga for flexibility.
How To Start Working Out Female?
To start working out as a female, establish a routine, set realistic goals, choose activities you enjoy, and stay consistent.
How To Have A Perfect Body Shape For Female?
To have a perfect body shape for females, focus on regular exercise, balanced diet, strength training, and proper hydration.
Conclusion
Achieving optimal fitness is essential for women of all ages. Regular exercise not only boosts physical health but also improves mental well-being. By engaging in activities like cardio, strength training, and yoga, women can enhance their endurance, build lean muscle, and increase flexibility.
Additionally, maintaining a nutritious diet is crucial to fuel the body and promote weight management. Women should focus on consuming a balanced selection of fruits, vegetables, whole grains, lean proteins, and healthy fats. Setting realistic fitness goals and monitoring progress are key for staying motivated and reaching desired outcomes.
Building a supportive community of like-minded women can also provide accountability and encouragement. Ultimately, prioritizing women's fitness is an investment in overall health and happiness. So, lace up those sneakers, grab a water bottle, and embark on a journey towards a stronger, fitter, and more empowered you!