Women's health encompasses a range of physical, mental, and emotional well-being issues specific to females. This includes reproductive health, menstrual health, breast health, menopause, and common female-specific health conditions such as endometriosis and polycystic ovary syndrome (PCOS).
It is crucial for women to prioritize their health through regular check-ups, screenings, exercise, a balanced diet, stress management, and self-care practices. Understanding and addressing women's health concerns can lead to improved overall quality of life and empowerment. Whether it is discussing contraception options, managing hormonal imbalances, or seeking support for mental health, women should be proactive about their health and foster open communication with healthcare providers.
Investing in women's health is essential for promoting gender equality and ensuring that women can lead healthy and fulfilling lives.
Why Self-Care Is Essential For Women'S Health
Self-care is crucial for women's health as it promotes physical and mental well-being. By prioritizing self-care, women can maintain a healthy lifestyle, reduce stress, and prevent burnout, leading to overall improved health and happiness.
The Importance Of Self-Care For Women'S Overall Wellbeing
Self-care is not just a luxury, but a critical aspect of maintaining women's overall health and well-being. In today's fast-paced society, where women often find themselves juggling multiple roles and responsibilities, it is essential to prioritize self-care. By taking the time to nurture our minds, bodies, and spirits, we can better support ourselves and those around us.
This section examines the importance of self-care for women, delving into the unique challenges they face, as well as the psychological and physical benefits that self-care can provide.
Understanding The Unique Challenges And Pressures Women Face
Women face a myriad of unique challenges and pressures in their lives due to societal expectations, gender roles, and biological factors. By recognizing and understanding these challenges, we can better appreciate why self-care is essential. Here are some of the key factors to consider:
Gender-based expectations: Women are often expected to prioritize the needs of others above their own, leading to neglect of their own well-being.
Multiple roles: Balancing career, family, and personal life can be overwhelming for women, leaving little time for self-care.
Reproductive health: The menstrual cycle, pregnancy, and menopause can bring physical and emotional changes, requiring additional self-care measures.
Mental health: Women are more prone to conditions like anxiety and depression, highlighting the need for self-care practices to support mental well-being.
Exploring The Psychological And Physical Benefits Of Self-Care
Engaging in regular self-care activities can have numerous psychological and physical benefits for women. By making self-care a priority, women can experience the following advantages:
Reduced stress: Taking time for oneself through activities like meditation, yoga, or a relaxing bath can help alleviate stress and promote a sense of calm.
Improved mental health: Engaging in self-care practices such as journaling, therapy, or hobbies can enhance emotional well-being and provide an outlet for self-expression.
Enhanced physical health: Regular exercise, nourishing meals, and adequate sleep are crucial components of self-care, contributing to improved physical health and vitality.
Boosted self-esteem: Prioritizing self-care can increase self-confidence and self-worth, allowing women to recognize their value and prioritize their needs.
Prevention of burnout: By practicing self-care, women can avoid burnout and maintain a healthy work-life balance, ensuring long-term well-being.
Self-care is essential for women's overall health and well-being. By understanding the unique challenges they face and exploring the psychological and physical benefits of self-care, women can prioritize their own needs, leading to a happier, healthier, and more fulfilling life.
Take the time to invest in your well-being, ladies – you deserve it!
Identifying And Prioritizing Self-Care Activities
Discover the key to women's health by identifying and prioritizing self-care activities. Take charge of your well-being with personalized practices tailored to your individual needs and lifestyle. Optimize your self-care routine to achieve balance and vitality in your everyday life.
Taking care of yourself is crucial to maintaining good overall health and well-being as a woman. With the numerous responsibilities and demands on your time, it's important to identify and prioritize self-care activities to ensure you are nurturing your physical, mental, and emotional well-being.
This section will guide you through the process of assessing your personal needs and priorities, managing your time effectively, and overcoming guilt to prioritize self-care unapologetically.
Assessing Your Personal Needs And Priorities
Before diving into self-care activities, it's essential to assess your personal needs and priorities. Here's how you can get started:
Take some quiet time for introspection and reflection to identify what truly brings you joy, relaxation, and inner peace.
Consider the different areas of your life, such as physical health, mental well-being, relationships, and hobbies, and determine which aspects require attention.
Prioritize activities that align with your values and goals. Make a list of what matters most to you.
Be mindful of any specific health concerns or conditions that require extra care and attention.
Keep in mind that self-care is not selfish—it's necessary for your overall well-being.
Time Management Strategies For Busy Women
As women juggling multiple roles and responsibilities, finding time for self-care can be challenging. Here are some time management strategies to help you make self-care a priority:
Plan your schedule: Set aside specific blocks of time dedicated solely to self-care activities. Treat them as unbreakable appointments with yourself.
Delegate and ask for help: Identify tasks that can be shared or outsourced to others, freeing up valuable time for self-care.
Say no: Learn to say no to obligations and invitations that don't align with your priorities. It's okay to prioritize yourself.
Optimize your routines: Look for opportunities to incorporate self-care within your existing routines. For example, practice mindfulness while doing household chores or squeeze in a quick workout during your lunch break.
Set boundaries: Establish boundaries with work, family, and friends to protect your time and energy. Learn to say yes to yourself and your needs.
Deconstructing Guilt And Prioritizing Self-Care Without Apology
Guilt often creeps in when we prioritize our own self-care needs. However, it's essential to overcome guilt and embrace self-care unapologetically. Here's how you can deconstruct guilt and prioritize self-care:
Recognize the importance of self-care: Understand that taking care of yourself allows you to show up fully in all areas of your life.
Challenge negative beliefs: Replace beliefs that self-care is selfish with the understanding that it's necessary for your overall well-being.
Practice self-compassion: Treat yourself with kindness and understanding. Remember, you deserve self-care just as much as anyone else.
Surround yourself with supportive people: Seek out a supportive network of friends, family, or community who understand the importance of self-care and encourage you to prioritize it.
Celebrate small victories: Acknowledge and celebrate each step you take towards prioritizing self-care. Every small action counts.
Remember, prioritizing self-care is not a luxury but a necessity for your overall well-being. By assessing your personal needs and priorities, managing your time effectively, and deconstructing guilt, you can create a self-care routine that nurtures and energizes you.
Nurturing Physical Health And Wellbeing
Nurturing physical health and wellbeing is essential for women's health. Prioritizing self-care through regular exercise, balanced nutrition, and self-awareness can contribute to overall wellness and a stronger body. Embracing healthy habits enables women to thrive and prioritize their wellbeing.
Women'S Health Screening: Prioritizing Preventive Care
Regular health screenings are essential for women to maintain optimal health. By prioritizing preventive care, you can catch and address potential health issues before they become more serious. Here are some key aspects of women's health screening:
Breast cancer screening: Regular mammograms can detect breast cancer at an early stage, when it is most treatable.
Cervical cancer screening: Getting regular Pap smears and HPV tests can help detect cervical cancer or any abnormal cell changes.
Ovarian cancer screening: While no routine screening test for ovarian cancer exists, certain imaging tests and blood tests may be recommended for women with a higher risk.
Bone density screening: A DEXA scan can assess your bone health and detect osteoporosis or low bone density.
Blood pressure measurement: Regular blood pressure checks are crucial in maintaining heart health and preventing complications.
Cholesterol testing: Monitoring cholesterol levels helps identify and manage the risk of heart disease.
Diabetes screening: Routine blood sugar tests can catch diabetes or prediabetes early, allowing for timely intervention and prevention of complications.
Sexually transmitted infection (STI) screening: Regular STI testing is important, especially if you are sexually active, to detect and treat infections promptly.
By taking proactive measures through regular health screenings, you can safeguard your well-being and address any potential health concerns efficiently.
Incorporating Exercise And Movement Into Your Daily Routine
Staying physically active is key to maintaining overall health and well-being. By incorporating exercise and movement into your daily routine, you can enjoy numerous benefits for your body and mind. Here are some ways to get moving:
Cardiovascular exercise: Engaging in activities that increase your heart rate, such as brisk walking, jogging, cycling, or dancing, helps boost cardiovascular fitness.
Strength training: Incorporating resistance exercises, like weight lifting or bodyweight exercises, helps build muscle mass, improve bone density, and increase metabolism.
Flexibility exercises: Stretching exercises, yoga, or Pilates can enhance flexibility, maintain joint health, and improve posture.
Mind-body exercises: Practices like tai chi or qigong combine movement, mental focus, and deep breathing, promoting relaxation, reducing stress, and enhancing balance and coordination.
Outdoor activities: Take advantage of nature by going for hikes, gardening, or participating in team sports, which not only provide physical benefits but also boost mood and mental well-being.
Active transportation: Opt for walking or cycling instead of driving for short distances whenever possible, promoting a more active lifestyle and reducing environmental impact.
Remember, finding physical activities you enjoy increases the likelihood of maintaining a regular exercise routine. Aim for at least 150 minutes of moderate-intensity aerobic activity per week, accompanied by muscle-strengthening exercises at least two days a week.
Mindful Eating: Nourishing Your Body From The Inside Out
Mindful eating involves paying attention to the present moment and making conscious choices about what and how we eat. By nourishing your body from the inside out, you can support your overall well-being. Here are some key aspects to consider:
Balanced meals: Opt for a variety of nutrient-dense foods, including fruits, vegetables, whole grains, lean proteins, and healthy fats, to provide your body with essential vitamins and minerals.
Portion control: Be mindful of your portion sizes to prevent overeating and promote weight management.
Slow eating: Take your time to chew your food thoroughly and savor each bite. Eating slowly helps you recognize feelings of fullness and aids digestion.
Hydration: Drink an adequate amount of water throughout the day to support bodily functions, maintain proper hydration, and prevent unnecessary snacking.
Mindful snacking: Choose nutritious snacks like fresh fruits, nuts, or yogurt, and be aware of your body's hunger and satiety cues.
Emotional eating: Recognize emotional triggers that lead to unhealthy eating patterns and find alternative ways to cope with emotions, such as practicing mindfulness or engaging in enjoyable activities.
Listen to your body: Pay attention to your body's hunger and fullness signals, eating when you're hungry and stopping when you're comfortably satisfied.
Cultural and personal preferences: Respect and embrace diverse cultural food traditions while adapting them to fit your personal health goals.
By mindfully nourishing your body, you can cultivate a positive relationship with food, support digestion, and enhance your overall physical and mental well-being.
Cultivating Emotional And Mental Wellbeing
Discover effective strategies for cultivating emotional and mental wellbeing in women's health. Enhance your overall wellbeing by prioritizing self-care practices and adopting a holistic approach to your mental health journey.
Living a healthy and fulfilling life involves nurturing not only our physical health but also our emotional and mental wellbeing. As women, we face unique challenges, and it is essential to develop strategies to manage stress and cultivate emotional resilience.
We will explore effective ways to recognize and manage stress, develop healthy coping mechanisms, and tap into the power of mindfulness and meditation for optimal mental health.
Recognizing And Managing Stress In Women'S Lives
Stress can significantly impact our emotional and mental wellbeing. Recognizing the signs of stress is the first step towards managing it effectively. Some common indicators of stress in women's lives include:
Feeling overwhelmed and constantly fatigued: Stress can leave us feeling exhausted and drained, both physically and emotionally.
Irritability and mood swings: Stress tends to affect our mood, making us more prone to irritability, anger, and mood swings.
Sleep disturbances: Stress can disrupt our sleep patterns, leading to insomnia or restless nights.
Cognitive difficulties: When stressed, we might experience difficulty concentrating, making decisions, or remembering things.
To manage stress effectively, consider incorporating the following strategies:
Prioritize self-care: Engage in activities that promote relaxation and rejuvenation, such as taking a warm bath, practicing yoga, or enjoying a hobby.
Seek social support: Sharing your feelings and concerns with trusted friends or family members can provide both emotional relief and practical advice.
Set boundaries: Learn to say no when you feel overwhelmed or stretched too thin.
Practice time management: Organize your tasks and responsibilities to create a sense of order and reduce feelings of being overwhelmed.
Developing Healthy Coping Mechanisms And Stress-Relief Strategies
Managing stress is crucial for maintaining emotional and mental wellbeing. Developing healthy coping mechanisms and stress-relief strategies can help us navigate life's challenges with resilience. Consider the following approaches:
Engage in physical activity: Regular exercise can help alleviate stress by releasing endorphins, improving mood, and promoting overall wellbeing.
Practice deep breathing techniques: Deep breaths can activate the body's relaxation response, reducing stress and promoting calmness.
Journaling: Writing down your thoughts and emotions can provide a therapeutic outlet and help gain insights into stress triggers and patterns.
Seek professional help: If stress becomes overwhelming or affects your ability to function, consider reaching out to a mental health professional who can provide guidance and support.
The Power Of Mindfulness And Meditation For Women'S Mental Health
Mindfulness and meditation are powerful tools for enhancing mental wellbeing and fostering emotional resilience. By cultivating a present-focused, non-judgmental awareness of our thoughts, feelings, and sensations, we can reduce stress and improve overall mental health. Consider the benefits of mindfulness and meditation:
Stress reduction: Mindfulness and meditation practices help to calm the mind and alleviate stress by focusing on the present moment.
Improved emotional regulation: Regular practice can enhance our ability to manage and respond to challenging emotions with greater clarity and resilience.
Increased self-awareness: By becoming more attuned to our thoughts and feelings, we develop a deeper understanding of ourselves, leading to personal growth and self-acceptance.
To incorporate mindfulness and meditation into your daily routine, start with short sessions and gradually increase the duration. Experiment with different techniques such as breath awareness, body scans, or guided meditations to find what works best for you.
Remember, cultivating emotional and mental wellbeing is an ongoing journey. By recognizing and managing stress, developing healthy coping mechanisms, and embracing the power of mindfulness and meditation, we can foster resilience and enjoy a healthier, more fulfilling life.
Fostering Healthy Relationships And Support Systems
Fostering healthy relationships and support systems is essential for women's health. Building strong connections and networks provide emotional support, increase self-esteem, and contribute to overall well-being and happiness. By prioritizing relationships, women can ensure a positive impact on their mental and physical health.
Building Strong Support Networks: Women Empowering Women:
Women empowering and supporting each other is essential for fostering healthy relationships and creating strong support networks.
By coming together, women can create a space where they uplift, inspire, and motivate one another.
Sharing experiences, challenges, and triumphs can lead to personal growth and a sense of belonging.
A strong support network can provide women with emotional support, guidance, and practical advice.
Women empowering women not only strengthens their individual relationships but also paves the way for a more supportive society as a whole.
Nurturing Healthy Relationships and Setting Boundaries:
Healthy relationships require effort and communication from both parties involved.
Nurturing a healthy relationship involves actively listening, providing emotional support, and being understanding and respectful towards each other.
Setting boundaries is crucial to maintaining a healthy relationship.
It's important to communicate your needs, preferences, and limits to your partner, friends, and family members.
Setting clear boundaries allows for mutual respect and helps avoid misunderstandings or conflicts.
Balancing Work, Family, and Personal Relationships:
Balancing work, family, and personal relationships can sometimes be challenging, but it's crucial for overall well-being.
Prioritizing and managing time effectively can help create a harmonious balance.
Communicating openly with your employer, friends, and family about your commitments and expectations can alleviate some of the pressure.
Taking time for self-care and nurturing personal relationships is equally important among all the busyness.
Striking a healthy balance between these areas of life leads to increased happiness, reduced stress, and stronger relationships.
Remember, investing time and effort into building healthy relationships and support systems is vital for overall well-being and personal growth. So, start empowering your fellow women, nurture healthy relationships, and establish boundaries to achieve a harmonious balance in life.
Enhancing Self-Care Through Personal Development
Enhance self-care and personal development for women's health by focusing on holistic approaches, mindfulness practices, and empowering strategies. Embrace self-love, self-compassion, and self-awareness to nurture your physical, emotional, and mental well-being.
Prioritizing Self-Reflection And Self-Discovery
Take the time to pause and reflect on your own needs and desires. Consider the following:
What brings you joy and fulfillment?
What activities or hobbies make you feel alive and connected?
What aspects of your life do you want to improve?
Engaging in self-reflection allows you to gain a deeper understanding of yourself, making it easier to focus on self-care.
Exploring Personal Interests, Hobbies, And Passions
Often, personal development aligns with exploring your interests, hobbies, and passions. Here's how you can go about it:
Identify activities that excite you and make you lose track of time.
Try new things and step out of your comfort zone.
Engage in activities that nourish your mental, emotional, and physical well-being.
Surround yourself with supportive communities that share your interests.
By immersing yourself in your passions, you can enhance your overall sense of well-being.
Setting And Achieving Personal Goals For Growth And Fulfillment
Personal development is closely intertwined with setting and achieving goals for growth and fulfillment. Consider the following tips:
Define clear, measurable, and realistic goals that align with your values and aspirations.
Break down your goals into actionable steps and create a timeline for completion.
Celebrate each milestone and acknowledge your progress along the way.
Stay committed, motivated, and adaptable, as setbacks are a part of the journey.
Working towards personal goals empowers you to embrace personal development and experience a sense of fulfillment.
Remember, enhancing self-care through personal development is an ongoing process. By prioritizing self-reflection, exploring your interests, and setting meaningful goals, you can foster continuous growth and well-being. Embrace the journey of personal development as an opportunity to discover your true potential and lead a fulfilling life.
Overcoming Barriers To Self-Care
Discover effective strategies for women to overcome barriers to self-care in order to prioritize their health. With practical tips and insights, this insightful article empowers women to make their well-being a top priority.
Addressing Societal Expectations And Cultural Influences
In our society, women often face numerous societal expectations and cultural influences that can act as barriers to prioritizing their own self-care. These pressures can sometimes make women feel guilty or selfish for taking time for themselves. It's important to acknowledge and address these obstacles in order to overcome them and embrace self-care.
Here are some ways to address societal expectations and cultural influences:
Challenge societal norms: By questioning and challenging the traditional gender roles and societal expectations placed on women, we can start to break free from the burden of constantly prioritizing others over ourselves.
Surround yourself with a supportive community: Building a network of like-minded individuals can provide encouragement and reassurance that self-care is a valid and important aspect of overall well-being.
Redefine success and happiness: Society often equates success with achievements in careers and personal lives, but it's crucial for women to redefine success in their own terms and prioritize their happiness and well-being.
Educate others: By educating family, friends, and community members about the importance of self-care and challenging the cultural norms that hinder it, we can create a more supportive and understanding environment.
Managing The Work-Life Balance Conundrum
Women often find themselves caught in the work-life balance conundrum, struggling to juggle multiple responsibilities and meet societal expectations. Achieving a healthy work-life balance is essential for overall well-being and can help overcome barriers to self-care.
Here are some strategies to manage the work-life balance conundrum:
Set boundaries: Establishing clear boundaries between work and personal life is crucial. Define specific times for work and dedicate other time solely to self-care and personal commitments.
Prioritize and delegate: Learn to prioritize effectively and delegate responsibilities when possible. This will help alleviate the overwhelming feeling of always having too much on your plate.
Embrace self-care practices: Incorporate self-care activities into your daily routine, even in small ways. Whether it's taking breaks for meditation, exercise, or hobbies, ensure to make time for yourself.
Communicate with employers and colleagues: Openly communicate your needs and limitations to your employer and colleagues. Having honest conversations about workload and potential solutions can contribute to a more supportive work environment.
Seeking Help: Breaking The Stigma Around Mental Health And Therapy
The stigma surrounding mental health and therapy can be a significant barrier for women when it comes to seeking help and prioritizing their mental well-being. Overcoming this stigma is crucial for overcoming barriers to self-care.
Here are some ways to break the stigma around mental health and therapy:
Normalize conversations about mental health: By openly discussing mental health and encouraging others to do the same, we can create an environment where seeking help is seen as a sign of strength rather than weakness.
Share personal experiences: Sharing personal stories and experiences with mental health challenges can help reduce stigma and promote understanding and empathy.
Educate yourself and others: By educating ourselves and others about mental health conditions and the effectiveness of therapy, we can challenge misconceptions and increase awareness.
Advocate for change: Get involved in organizations or initiatives that aim to reduce stigma and advocate for better mental health resources and support in the community.
Lead by example: By prioritizing your mental health and seeking therapy when needed, you can inspire others to do the same and help break the cycle of stigma.
Empowering Women To Advocate For Their Health
Empowering women to take charge of their health and advocate for themselves is crucial in today's society. By providing educational resources, support networks, and access to healthcare services, we can help women navigate the complexities of their own well-being.
******
Empowering women to take charge of their health is critical for enhancing overall well-being and ensuring equal treatment within the healthcare system. By promoting health education and awareness, encouraging women to become their own health advocates, and addressing gender bias in healthcare, we can foster a society where women are empowered to make informed decisions about their own bodies and healthcare needs.
In this blog post, we will delve into three key aspects of empowering women in healthcare:
Empowering Women Through Health Education And Awareness
Education and awareness are fundamental for empowering women to make informed decisions about their health. By providing comprehensive and easy-to-understand health information, we can equip women with the knowledge needed to navigate their healthcare journeys. This includes:
Educating women about prevalent health issues and diseases affecting them, such as breast cancer, reproductive health, and mental wellness.
Raising awareness about preventive measures, such as regular check-ups, screenings, and maintaining a healthy lifestyle.
Offering resources and platforms for women to access reliable information and engage in discussions with healthcare professionals and fellow women, fostering an environment of shared knowledge and support.
Becoming Your Own Health Advocate: Asking The Right Questions
Women have the right to be active participants in their healthcare decisions. Being a health advocate means asking the right questions, seeking clarification, and actively engaging with healthcare providers. Here's how women can become their own health advocates:
Research and preparation: Before appointments, gather information about symptoms, conditions, or concerns to discuss with the healthcare provider.
Questioning for clarity: Don't hesitate to ask healthcare providers about treatment options, potential side effects, and alternatives.
Taking notes: Jotting down important information during appointments helps women remember key details, follow-up actions, and next steps.
Seeking second opinions: It is essential to explore multiple perspectives on complex medical decisions and treatment options.
Trusting instincts: Women should trust their intuition and speak up if they feel something isn't right or have concerns about their healthcare.
Overcoming Gender Bias In Healthcare: Ensuring Equal Treatment
Gender bias in healthcare can hinder women's access to quality care and lead to misdiagnosis or delayed treatment. Addressing this issue is crucial for empowering women and ensuring equal treatment. Here are some measures to overcome gender bias:
Promoting diversity and inclusion: Encouraging diverse representation among healthcare providers can help diminish bias and provide more personalized care to women.
Raising awareness of gender bias: Educating both healthcare professionals and patients about gender disparities in healthcare can foster a culture of equality.
Implementing unbiased practices: Healthcare facilities should review and revise protocols to eliminate any biases that may exist in diagnosis, treatment, or medication prescriptions.
Supporting research and advocacy: Funding research on gender-specific healthcare issues and advocating for gender equity in healthcare policies can address systemic biases.
Empowering women to advocate for their health is essential for achieving gender equality and ensuring that women receive the care they deserve. Through health education, becoming knowledgeable health advocates, and addressing gender bias in healthcare, women can take control of their health and well-being, leading to a healthier and more empowered society.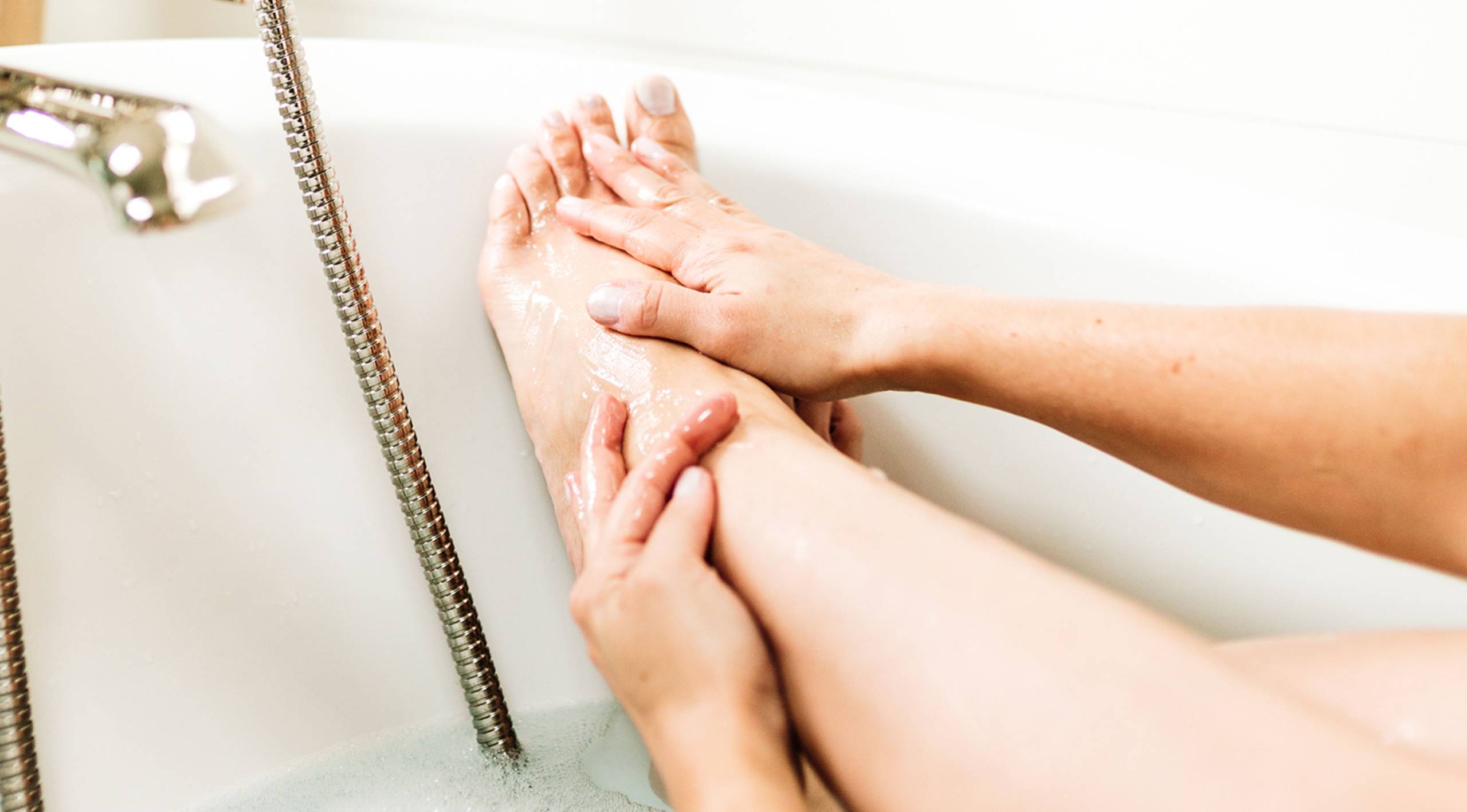 Credit: voesh.com
Frequently Asked Questions For Womens Health
What Are Five Female Health Concerns?
Five common female health concerns include menstrual disorders, breast cancer, osteoporosis, urinary tract infections, and reproductive health issues.
What Are 4 Issues Of Women'S Health?
Four issues of women's health include menstrual problems, reproductive health concerns, hormonal imbalances, and breast and ovarian cancers.
What Is Considered Women'S Health?
Women's health refers to the overall well-being of women, including reproductive and sexual health, pregnancy, childbirth, and menopause.
What Does Texas Women'S Health Program Cover?
The Texas women's health program covers a range of services including preventive care, family planning, and screenings for breast and cervical cancers.
Conclusion
Prioritizing women's health is crucial for maintaining overall well-being. By focusing on prevention, regular check-ups, and adopting healthy lifestyle habits, women can proactively manage their health and reduce the risk of developing diseases. Taking care of physical, mental, and emotional health is essential, as they are interconnected and influence each other.
Engaging in regular exercise, eating a balanced diet, and managing stress can go a long way in promoting a healthy lifestyle. Seeking professional advice and being open to discussing health concerns can help address issues early on. Remember, knowledge is power, and by staying informed about the latest medical advancements and guidelines, women can take charge of their health.
By investing in self-care, women can enjoy a fulfilling and vibrant life, maximizing their potential in all areas.