Earrings are jewelry worn on the earlobe or attached to it, typically made of metal, gemstones, pearls, or beads. Earrings are a popular type of jewelry that can be worn by both men and women.
They are small accessories that are worn on the earlobe or attached to it. Earrings are typically made of various materials such as metal, gemstones, pearls, or beads. There are different types of earrings, including stud earrings, hoop earrings, drop earrings, and dangle earrings.
Earrings come in a wide range of designs, styles, and sizes, making them suitable for various occasions and personal preferences. Whether you are looking for a simple and elegant pair for everyday wear or a statement piece for a special event, earrings offer endless options to enhance your style and complete your look.
The Evolution Of Earrings
Earrings have a rich history, tracing back to ancient times and different cultures. They were worn as a symbol of status, wealth, and even religious significance. In ancient civilizations like Egypt, earrings were adorned by both men and women, often featuring precious gemstones.
In other cultures, like India and Africa, earrings held cultural meaning and were crafted with intricate designs. Fast forward to the modern era, and earrings have become a fashion statement. From minimalist studs to oversized hoops, there is an earring style for every taste.
Contemporary designers experiment with various materials and techniques, pushing the boundaries of earring design. As fashion continues to evolve, earrings will undoubtedly adapt, reflecting current trends and personal expression. Whether you prefer timeless classics or bold, avant-garde pieces, earrings continue to captivate and adorn ears all over the world.
Enhancing Your Style With Earrings
Enhancing your style and highlighting your facial features can be achieved through the right earrings. Understanding your face shape is essential when choosing earrings. Different face shapes such as oval, heart, round, square, and diamond require specific earring styles to complement them.
Additionally, consider matching earrings with different hairstyles to create a cohesive and polished look. Long, dangling earrings go well with an updo, while studs or small hoops can be paired with loose, flowing hair. Moreover, styling earrings with various outfits can make a significant impact on your overall appearance.
To create a balanced and harmonious look, consider the neckline of your outfit and the overall style you want to achieve. By carefully selecting the right earrings, you can elevate your style and add a touch of sophistication to any outfit.
The Power Of Statement Earrings
Earrings hold the power to make a bold statement. With their eye-catching designs, they can elevate any outfit. Oversized earrings, in particular, are a fantastic way to stand out and showcase your personal style. They command attention and add a touch of glamour to your look.
On the other hand, embellished earrings bring a whole new level of elegance and sophistication. The intricate details and sparkling embellishments catch the light and make a dazzling impression. Whether you prefer bold and colorful designs or delicate and intricate ones, earrings have the ability to transform your entire ensemble.
So, next time you want to make a statement, let your earrings do the talking.
Earrings For Every Occasion
When it comes to accessorizing, earrings are an essential part of any outfit. From glamorous formal events to casual everyday wear, there is a perfect pair of earrings for every occasion. For more elegant and sophisticated events, opt for earrings with intricate designs and luxurious gemstones.
These statement earrings will effortlessly elevate your ensemble and add a touch of glamour. On the other hand, for a more relaxed and fun look, choose casual earrings in playful shapes and vibrant colors. These earrings are ideal for adding a pop of personality to your everyday style.
And when it comes to special occasions like weddings and parties, go all out with ornate and eye-catching earrings that will make a lasting impression. So whether you're attending a formal event or just running errands, make sure to choose the right earrings to complete your look.
Materials And Finishes For Earrings
Earrings are a popular accessory that can be made from a range of materials. Exploring different earring materials allows you to find the perfect pair that fits your style and preferences. From classic gold and silver to trendy stainless steel and brass, there are options for every taste.
Understanding different earring finishes is also important when choosing the right pair. Some popular finishes include high-polish, matte, and textured designs. For individuals with sensitive ears, hypoallergenic earrings are a great choice. These earrings are made from materials that are less likely to cause irritation or allergic reactions.
Nickel-free earrings, for example, are suitable for those with nickel allergies. By considering both materials and finishes, you can find the perfect pair of earrings to complete your look.
Caring For Your Earrings
Earrings are delicate accessories that require proper care to maintain their beauty and longevity. To ensure your earrings remain in top condition, it is important to follow some cleaning and storage tips. When cleaning your earrings, use a mild soap solution and a soft brush to gently remove any dirt or debris.
Avoid using harsh chemicals that could damage gemstones or precious metals. After cleaning, pat them dry with a soft cloth to prevent any water spots. When it comes to storage, it is best to keep your earrings in a designated jewelry box or pouch to prevent scratches or tangling.
Additionally, make sure to store them separately to avoid any potential damage. If you experience any issues with your earrings, such as loose stones or broken fasteners, it is best to take them to a professional jeweler for repair. Proper maintenance and care will ensure that your earrings stay beautiful for years to come.
The Art Of Earring Layering
Layering earrings has become a popular trend for those looking to create a unique and cohesive style. By mixing and matching different earrings, you can personalize your look. Balancing multiple ear piercings is the key to achieving a stylish and harmonious result.
It's important to carefully consider the size, shape, and style of each earring to ensure a well-balanced composition. Opt for earrings that complement each other and your overall aesthetic. Don't be afraid to experiment and have fun with different combinations.
Whether you choose dainty studs or statement hoops, the art of earring layering allows you to express your individuality and showcase your personal style. So go ahead, embrace your creativity and rock those multiple earrings for a truly unique look.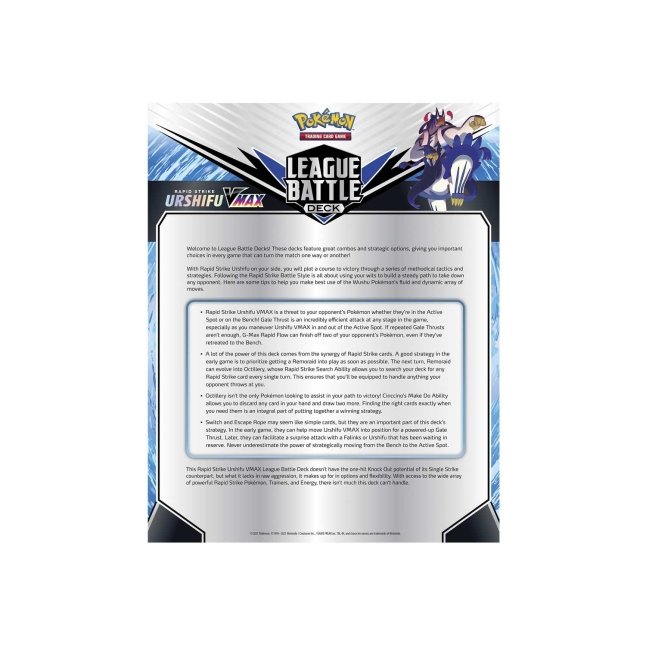 Credit: www.pokemoncenter.com
Earrings As A Cultural And Symbolic Expression
Earrings have long served as a cultural and symbolic expression, particularly in traditional wedding rituals. In various cultures, earrings hold deep significance and are worn to symbolize marital status, wealth, or religious beliefs. These symbolic jewelry pieces vary greatly, from the intricate designs of Indian bridal earrings to the delicate gold hoops worn by African brides.
Earrings are not only decorative but also convey important messages about identity and heritage. However, the rise of earring trends has led to concerns about cultural appropriation. It is essential to appreciate and respect the cultural significance behind earrings, rather than appropriating them as mere fashion accessories.
By understanding the rich history and meaning of earrings, we can embrace their beauty while honoring their cultural roots.
Earrings As Personal Accessories
Earrings have become more than just fashion accessories; they are personal statements. Customizing earrings with personalized charms allows you to add a touch of uniqueness. Showcase your interests by choosing earrings that reflect your hobbies and passions. By wearing earrings with symbols or designs that represent your favorite sports, animals, or hobbies, you can express your personality and spark conversations.
Earrings can also hold sentimental value, becoming cherished jewelry pieces. Whether it's a pair inherited from a loved one or earrings received as a special gift, they carry memories and emotions. Each time you wear them, they become a reminder of those special moments.
So, next time you're in search of the perfect accessory, consider earrings, not just for their beauty, but also for their ability to tell your story and capture your individuality.
Frequently Asked Questions Of Earrings
What Are The Best Types Of Earrings For Sensitive Ears?
If you have sensitive ears, opt for hypoallergenic earrings made of materials like surgical stainless steel or titanium. Avoid nickel or high-carat gold earrings, as they can cause irritation.
How Do I Clean And Maintain My Earrings?
To clean your earrings, use a mixture of mild soap and warm water. Gently scrub them with a soft toothbrush, rinse, and pat dry. Store them in a jewelry box or pouch to prevent tarnishing and tangling.
Are There Specific Earrings For Different Face Shapes?
Yes! For round faces, opt for long, angular earrings to create the illusion of length. If you have a square face, try rounded, curved earrings to soften the jawline. Experiment with different styles to find what suits your face shape the best.
Can Earrings Cause Infection?
Yes, improper care or poor material choices can lead to infection. Make sure to clean your earrings regularly and choose hypoallergenic materials. If you experience redness, pain, or excessive swelling, consult a doctor or remove the earrings immediately.
Conclusion
Earrings are more than just accessories; they are a powerful form of self-expression. These versatile pieces of jewelry have adorned the ears of both women and men for centuries, and their popularity shows no sign of slowing down. From simple studs to elaborate chandeliers, there is an earring style for every taste and occasion.
One of the reasons earrings have stood the test of time is their ability to enhance personal style. Whether you want to make a bold statement or add a touch of elegance, the right pair of earrings can instantly elevate your outfit.
With so many options available, you can easily find a pair that reflects your personality and complements your individual fashion sense. In addition to their aesthetics, earrings also hold cultural and symbolic significance. They have been used to denote social status, represent religious beliefs, and even serve as protective amulets.
This rich history adds depth and meaning to the act of wearing earrings, making them more than just a fashion accessory. So, whether you wear earrings for their beauty, their symbolic value, or both, it is clear that they can have a profound impact on how we look and feel.
They allow us to express ourselves and connect with our cultural heritage. So, next time you put on your favorite pair of earrings, take a moment to appreciate the beauty and meaning they hold.