FHA mortgages are loans insured by the Federal Housing Administration (FHA) that are designed to help homebuyers with lower credit scores or limited down payments. These mortgages offer favorable terms and lower interest rates compared to conventional loans, making them an attractive option for many borrowers.
The FHA mortgage program has specific eligibility requirements and loan limits that vary based on the borrower's location. By utilizing an FHA mortgage, homebuyers can access affordable financing options, opening doors to homeownership that may have previously been out of reach.
With the backing of the FHA, lenders are more willing to extend credit to borrowers with less-than-perfect credit histories, giving them the opportunity to achieve their dreams of owning a home.
What Is An Fha Mortgage?
An FHA mortgage, or Federal Housing Administration mortgage, is a type of home loan that is insured by the government agency. It is designed to help homebuyers, especially those with lower credit scores or limited down payment funds, to qualify for a mortgage.
The main feature of an FHA mortgage is that it allows borrowers to make a down payment as low as 3. 5% of the purchase price. This makes homeownership more accessible to a wider range of people. Additionally, FHA mortgages offer competitive interest rates and flexible qualification criteria.
They also provide borrowers with the option to finance certain closing costs and home improvements into the loan. Overall, FHA mortgages provide several benefits that can make it easier for homebuyers to achieve their dream of owning a home.
Qualifying For An Fha Mortgage
Qualifying for an FHA mortgage is dependent on your income and credit. Lenders assess your financial stability, including your employment history and debt-to-income ratio. Your credit score is also crucial, with a minimum requirement set. FHA mortgages offer flexible down payment options, making homeownership more accessible.
With a down payment as low as 3. 5%, it becomes feasible for many individuals to purchase a home. This offers a significant advantage to first-time buyers or those with limited funds for a down payment. By meeting the income and credit requirements, and exploring the available down payment options, you can potentially qualify for an FHA mortgage and make your homeownership dreams a reality.
The Fha Mortgage Process
The FHA mortgage process involves finding a lender and getting pre-approved. Through FHA mortgage programs, borrowers can explore various options. FHA loans offer benefits such as low down payments and flexible credit requirements. To begin the process, borrowers can research and compare different lenders who offer FHA loans.
After selecting a lender, borrowers can apply for pre-approval. Pre-approval involves submitting financial and credit information to the lender. This step allows borrowers to determine their eligibility and get an estimate of the loan amount they qualify for. It is important for borrowers to have all necessary documents prepared and in order for a smooth pre-approval process.
By following these steps, borrowers can navigate the FHA mortgage process and choose an appropriate loan option.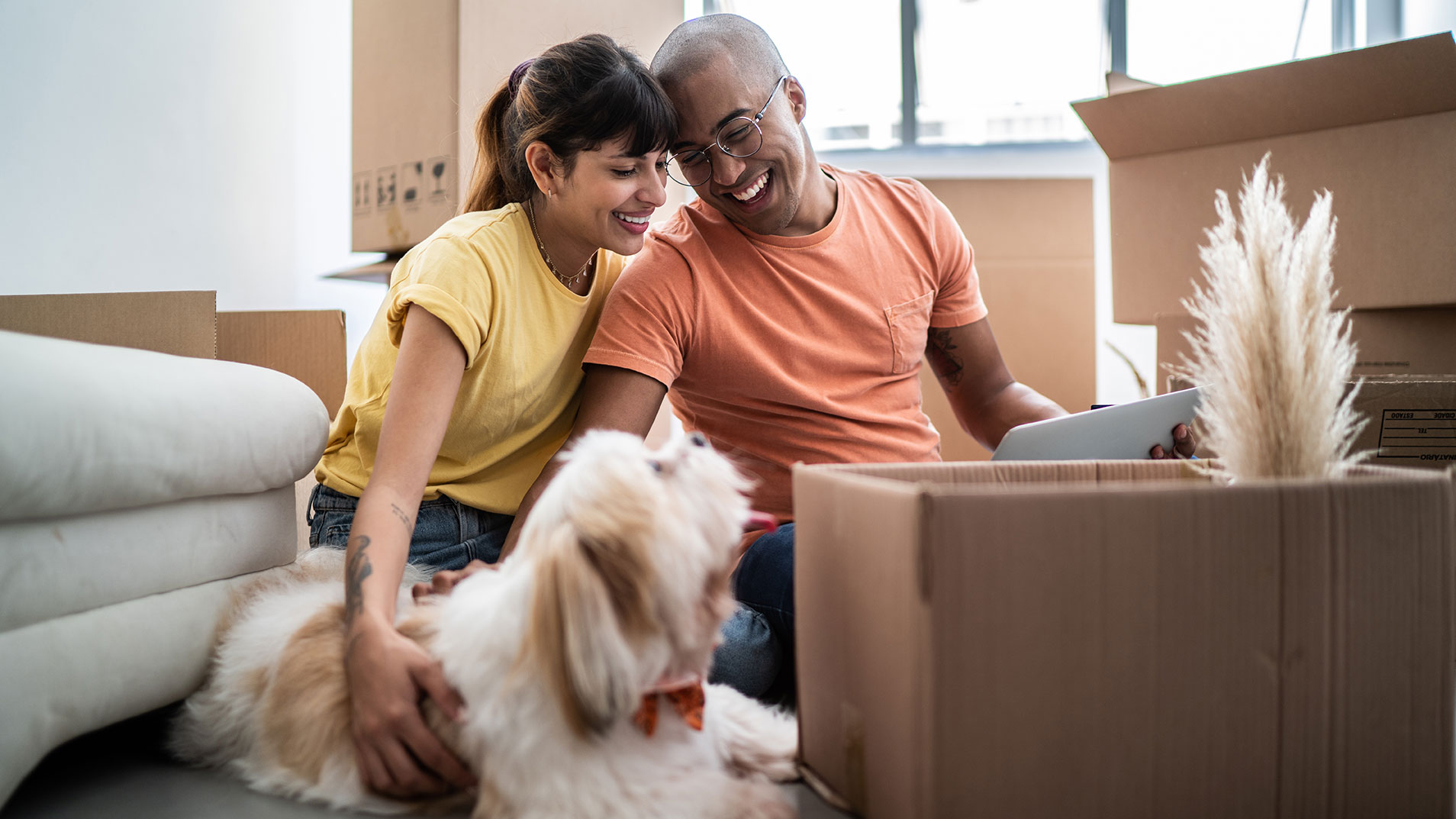 Credit: www.msgcu.org
Fha Mortgage Insurance
FHA mortgage insurance plays a crucial role in the homebuying process. It is designed to protect lenders against potential losses if borrowers default on their loans. Understanding how FHA mortgage insurance works is essential for anyone considering an FHA mortgage.
FHA mortgage insurance provides coverage to lenders, allowing them to offer loans with lower down payment requirements and more flexible qualification criteria. The insurance premiums are paid by borrowers and typically added to their monthly mortgage payments. In exchange, borrowers gain access to affordable financing options and the opportunity to become homeowners.
It's important to note that FHA mortgage insurance is different from private mortgage insurance (PMI), which is required for conventional loans. By familiarizing yourself with the fundamentals of FHA mortgage insurance, you can make informed decisions when applying for an FHA loan.
Choosing The Right Fha Mortgage Program
Choosing the right FHA mortgage program can be a crucial decision for potential homeowners. One option is the FHA 203(b) program, which offers a standard FHA mortgage. This program provides a fixed rate loan with a low down payment requirement, making it accessible for many buyers.
Another option is the FHA 203(k) program, which focuses on rehab and renovation loans. This program is ideal for individuals looking to purchase a home in need of repairs or upgrades. With the FHA 203(k) program, buyers can finance both the purchase price and the cost of renovations into one loan.
Both programs offer great benefits to homebuyers, so it's important to carefully consider which option suits your needs best.
Steps To Get An Fha Mortgage
When applying for an FHA mortgage loan, it is crucial to prepare your documents properly. This includes gathering all necessary paperwork such as W-2s, tax returns, and bank statements. Organize these documents in a neat and orderly manner to make the application process smoother.
Additionally, be sure to have a valid government-issued ID on hand. Prepare a list of references that can vouch for your character and financial stability. It is also important to thoroughly review your credit report and address any errors or discrepancies.
Finally, be ready to provide proof of employment and income, as lenders will want to verify your ability to repay the loan. By following these steps and having your documents in order, you can increase your chances of getting approved for an FHA mortgage.
Closing On Your Fha Mortgage
Closing on your FHA mortgage involves completing home inspections and appraisals. These crucial steps ensure the property meets the required standards set by the Federal Housing Administration. During the inspection, a qualified professional thoroughly examines the home for any structural issues or safety concerns.
The appraiser, on the other hand, assesses the value of the property to ensure it aligns with the loan amount. It is essential to be present during these processes to address any potential issues and understand the condition of the property you are purchasing.
Additionally, it is important to familiarize yourself with the closing costs associated with an FHA mortgage. These costs may include loan origination fees, title insurance, and prepaid expenses like property taxes and homeowner's insurance. Understanding these costs can help you plan and budget for a successful closing on your FHA mortgage.
Maintaining Your Fha Mortgage
Maintaining your FHA mortgage involves paying your mortgage on time and managing escrow and taxes. By timely paying your mortgage, you ensure your financial stability and protect your credit score. Make it a priority to set aside funds for your mortgage payment each month, ensuring there are no delays.
Additionally, staying organized and keeping track of your escrow account is crucial. Review your annual escrow analysis to verify that your lender is accurately calculating your property taxes and insurance premiums. If any discrepancies arise, promptly contact your lender and address the issue.
By diligently managing escrow and taxes, you avoid unexpected financial burdens and maintain a smooth homeownership experience. Remember, adhering to these practices guarantees that you fulfill your responsibilities as an FHA mortgage holder.
Frequently Asked Questions About Fha Mortgages
FHA Mortgages are a popular option for many homebuyers. Common questions about FHA mortgages often revolve around eligibility requirements, down payment amounts, and interest rates. Exploring these questions can help address concerns and misconceptions. One common concern is the misconception that only first-time homebuyers are eligible for FHA mortgages.
However, both first-time and repeat buyers can qualify. Another misconception is that a large down payment is required. In reality, FHA mortgages require a minimum down payment of only 3. 5%. Interest rates for FHA mortgages are competitive with other loan options.
It's important to note that FHA mortgages do require mortgage insurance, which can increase monthly expenses. Addressing these frequently asked questions can help potential homebuyers understand the benefits and considerations of FHA mortgages.
Frequently Asked Questions For Fha Mortgage
What Is A Fha Mortgage?
A FHA mortgage is a home loan provided by the Federal Housing Administration. It is designed to enable low and moderate-income families to become homeowners by offering lower down payments and more flexible qualification criteria.
How Does A Fha Mortgage Work?
With a FHA mortgage, the FHA insures the loan, which reduces the risk for the lender. This enables lenders to offer more favorable terms and conditions, such as lower down payments and lower credit score requirements. Borrowers pay mortgage insurance premiums to the FHA to protect the lender in case of default.
What Are The Benefits Of A Fha Mortgage?
The benefits of a FHA mortgage include lower down payments, as low as 3. 5% of the purchase price. Additionally, FHA loans often have lower interest rates and flexible credit requirements, making them accessible to borrowers with lower credit scores.
FHA loans also allow borrowers to finance certain closing costs and repairs.
Are There Any Drawbacks To A Fha Mortgage?
One drawback of a FHA mortgage is the requirement to pay mortgage insurance premiums. These premiums can increase the monthly payment and the overall cost of the loan. Additionally, FHA loans have loan limits, which may restrict the purchase price of the home.
Borrowers must also meet certain eligibility criteria to qualify for a FHA loan.
Conclusion
FHA mortgages provide a valuable option for individuals and families looking to purchase a home. With their low down payment requirements and flexible qualification criteria, FHA loans open doors to homeownership for many who may have otherwise struggled to secure financing.
The government-backed nature of these mortgages adds a sense of security for both borrowers and lenders, creating a win-win situation. Additionally, the FHA's mortgage insurance ensures that in the event of default, the lender is protected. This, in turn, helps to keep interest rates on FHA loans competitive.
Whether you're a first-time homebuyer or someone looking to refinance, exploring FHA mortgage options could be a wise decision. Embracing an FHA loan can open up a world of possibilities and help you achieve your homeownership dreams. So, why wait?
Take advantage of the benefits offered by FHA mortgages and find the home you've been dreaming of.